This is the Month of the Product. There are so many super fantastic beauty prods out there this summer I hardly know where to begin! Firstly I finally met one of my all time idols, the gorg and brill DR ADRIENNE DENESE, M.D, Ph.D who founded that exceptional American skincare company DR DENESE. DR ADRIENNE is allegedly in her fifties but looks half her age with absolutely flawless skin. She told me she keeps it that way by using all her own products, particularly the DR D best sellers, Firming Facial Pads which gently slough off old, dead skin whilst deep cleansing and her Hydroseal family of products, including the Ultra Moisturising Serum for the face and the Hand and Decollete Serum which really do seal moisture into the skin. "DR D" also kindly stocked me up with one of my current fave prods, the Defense Day Cream with SPF 30 which is perfect for the summer as it is slightly tinted to counteract the effect of the high SPF (which can make your skin look a bit white otherwise). Plus ADRIENNE introduced me to one of her newest and most exciting products, her Sun Shield Powder Brush with SPF 20 which self dispenses a mist of fine powder to give a natural dewy coverage to hot summer skins. This prod will be available from August in this country and is well worth waiting for.

I find that if I use the DR DENESE Day Cream and then fluff the Powder Brush over the top I don't need any 'real' make up and my skin looks much younger and fresher than when wearing a 'base', especially in hot weather when your make up can melt!
Order online at: www.drdenese.co.uk Or email: [email protected] But a picture is worth a thousand words so here is DR ADRIENNE DENESE herself wearing the Day Cream and the Sun Shield Powder.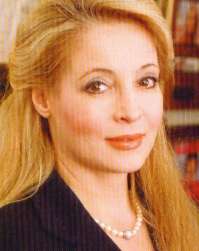 DR ADRIENNE DENESE. C.r.: DR DENESE.



Next up is VITAGE, celeb cosmetic doctor PATRICK BOWLER's range. All of the VITAGE prods are excellent and DR B has just brought out a Travel Kit containing the Hand And Body Lotion SPF 15, Face And Body Scrub, Facial Cleanser and Skin Protector SPF 15, all of which are self explanatory and are an ideal size for those quick trips which we all love in the summer.
Ring 0870 850 66 55 for stockists. Here is DR PATRICK with myself and lovely TV presenter LIZ FULLER who has just started writing her own column in WALES ON SUNDAY: check it out, all you Welsh wonders!


SALLY with DR PATRICK BOWLER and LIZ FULLER. C.r.: CHARLOTTE ELLIS.



COSMECEUTICAL's I.d. BareMinerals Foundation is described as being "so pure you can sleep in it" and the company have just brought out 3 new colours for darker skin, Honey Amber, Warm Caramel and Rich Espresso which are perfect for black and Asian skin. Our guinea pig RIBA followed the instructions to "swirl, tap and buff" the foundation on to her face and said that it felt light as a feather and gave her face a lovely healthy glow. And yes, she did try sleeping in it with no ill effects! Available from leading salons nationwide or ring: 0870 850 66 55 (as for the VITAGE range) for stockists. One lady who apparently favours the new BareMinerals colours is gorg TV presenter JUNE SARPONG and here she is.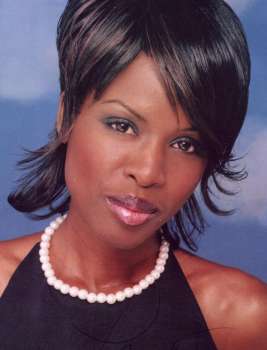 JUNE SARPONG. C.r.: C5.



All SKIN DOCTORS' medicated products are marvellous and their latest summer moisturiser, Hydrascreen with SPF 18 is outstanding and will make your skin feel silky smooth whilst protecting it from the sun's rays. The chic packaging, lightweight bottle and pump action make it perfect for carrying in your handbag to replenish lost moisture on hot days. Hydrascreen can be used for the hands, decollete, etc. as well as on the face and you can apply it several times a day as it is absorbed very quickly.
Available from larger BOOTS and good pharmacies or ring: 0845 408 2998 for stockists.

Thanks to the thinning of the ozone layer (all down to those redoubtable ladies BARONESS THATCHER and RAINE SPENCER and their copious quantities of hairspray, so I'm told!) it is easier for the sun to damage your skin these days. But help is at hand, sun lovers. There is a fab new mask, SKINSHOP's Superfood Antioxidant Masque, made from delicious blueberries and pomegranates, which quickly reduces the free radical damage and inflammation caused by too much sun exposure, fighting the ageing process and leaving the skin feeling soft and renewed. Our guinea pig, ANGELA said "this is one mask which is really easy and enjoyable to use because you don't have to wash it off. You just apply it and leave it on, letting all those good fruity ingredients sink in. I love the sun but I know it's not good for me so I use the mask every time I've been in it and my skin feels really smooth and soothed afterwards." Great stuff: can't wait to try this mask myself! The Superfood Antioxidant Masque is available from: www.skinshop.co.uk or call: 0871 871 9975.

Another wonderful recent find is the brand new and exciting RAW GAIA range of products which contain only living, 100% organic, vegan and raw ingredients, including cocoa butter and cold-pressed oils. The RAW GAIA company's motto is "what you put in your skin needs to be as pure as the food you put in your body" and I am sure we can all relate to that. The RG products my girls and I tried were the Living Moisturiser and the Massage Bar, both of which smelt and felt great and also left our skins silky smooth. Great stuff – and pure too! Call: 01273 311 476 Or go to: www.rawgaia.com

If, like me, you like to wear your hair up or in a ponytail in the hot weather, you will love the LINZICLIP. It's a new clip with a clever cylindrical top so it's not uncomfortable when you're lying down. It also looks much more elegant than a traditional butterfly clip and comes in loads of different colours so you can wear it in the evenings with smart outfits. The LINZICLIP seems to grip better than any other clip I have tried and even worked on my daughter JADE whose hair trails all the way down her back and is as thick as a pony's mane! There are 3 different sizes to suit all styles and you can buy the clips from CLAIRE'S ACCESSORIES and selected chemists including MOSS . Alternatively ring: 020 8731 8552 for stockists or go to:
www.linziclip.com The LINZICLIP has loads of celeb fans including lovely long haired LISA SNOWDON.

"And now for something completely different.............." If you want to find an old friend or friends or indeed be found, the best site in the business is definitely WHO-REMEMBERS-ME (Who-Remembers-Me.com). Who-Remembers-Me will help you track down friends not just from previous schools but from a whole range of 'attendances' including army regiments, workplaces, places of worship, street names – even the village pub! The site is free to use if you just want to be found and only £5 a year if you want to do the searching yourself. It's now just topped a million members with registrations in every country worldwide and is set to be huge with 4,000 new people a day joining. So what are you waiting for? Find that best friend who went to Oz or the would be lover who got away! Just go to: Who-Remembers-Me.com Good luck!

I have 2 fave books this month, dear readers. The first is LOOKING GOOD DEAD by film producer and best selling thriller writer PETER JAMES (Macmillan, hardback, £12.99). LOOKING GOOD DEAD (great title, btw!) is the second PETER JAMES book I have read featuring his personable new star, 'Detective Roy Grace'. The first, DEAD SIMPLE which I reviewed earlier this year, was excellent and is now being made into a major TV drama - watch this space. LOOKING GOOD DEAD is even better with an amazing, scary but believable plot and sympathetic characters. I love the thriller genre myself and PETER JAMES is up there with LYNDA LA PLANTE as one of my all time fave thriller writers. He also has a fab sense of humour which makes the book fun as well as scary. Many modern thrillers just don't deliver reader satisfaction, especially those convoluted ones which are full of forensic mumbo jumbo but LOOKING GOOD DEAD has obviously been painstakingly researched without becoming boring. The author PETER JAMES is a fascinating character and will be signing LOOKING GOOD DEAD around the country this month, including at Heffers in Cambridge on July 18th from 6 – 8.30 and at Ottakers, Hayward's Heath, Sussex, later that week. So if you want a signed dedicated copy, phone: Margot Weale at Midas PR at: 020 7590 08 04 for exact details of all signings.

My other fave book this month is the fun DUKE OF HAZZARD, The Wit And Wisdom Of Prince Philip by PHIL DAMPIER and ASHLEY WALTON published by my own publishers, the amazing BOOK GUILD (hardback, £8.99.) This is an hysterical little tome written by 2 experienced Royal news hounds who actually heard HRH utter some of the extraordinary things in the book and have gathered the rest together from reliable sources. We all love PRINCE PHILIP and laugh with him rather than at him, "slitty eyed" or not. The book is hilarious and makes a perfect presy for peeps to place on their bedside tables or in their loos. The BOOK GUILD hosted a great launch for the book where my delightful publicist CHARLOTTE ELLIS and I were able to meet the amusing Messrs. DAMPIER and WALTON as well as bumping into old friends on the newspaper front such as KELVIN MACKENZIE and RICHARD KAY. The DUKE OF HAZZARD should sell a bundle!

Talking of great gifts, I recently discovered AN ENGLISHMAN IN LA, alias JEFF CANE who manufactures the most amazing "museum pieces" and beautiful marriage and birth certificates made on parchment to look like genuine "ye olde" documents. The dynamic and talented JEFF won't reveal his method for 'forging' these unique pieces but the certificates look fantastic and I have just snapped up marriage and birth certificates for my family which have been greatly admired now that they have been tastefully framed and hung in the drawing room. The ENGLISHMAN IN LA wares are completely new to this country but well known in the US where celebs such as PAMELA ANDERSON love them. Check out the website at: www.anenglishmaninla.com
Now heeeeeeeeeeeeere's PAMMY: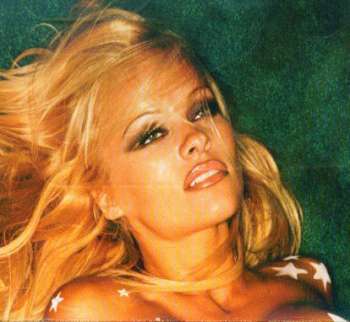 PAMELA ANDERSON. C.r.: STAR.



I recently visited the beautiful Channel Island of GUERNSEY at the invitation of the ST PIERRE PARK LADIES' CLUB, particularly the delightful ELIZABETH, SUE and JUNE. Most of the action on Guernsey goes on in or around St Peter's Port and I can highly recommend the ST PIERRE PARK HOTEL (01481 72 82 82) managed by the charming ANDRE where you can relax in '45 acres of unrivalled luxury' including a beautiful pool and spa and enjoy 5 star cuisine. You must visit PETER DE SAUSMAREZ' stunning SAUSMAREZ MANOR at St Martin's and (in the Manor's grounds) the best art gallery and gift shop on the island, THE MAGNOLIA TREE (01481 23 59 04) where you can buy fab executive doggy toys for your pooches and 'mobile' cufflinks for the men in your lives. Btw the best book shop in town is THE PRESS SHOP which is chock full of all sorts of top mags, cards and books, including my latest tome SENSUAL PLEASURES AND THE ART OF MORPHING INTO A HEALTH GODDESS (see below) of course!

Finally some great news for all readers! I have persuaded lovely MARIANNE SMITH, one of the UK's top distributors of the wonderful MARY KAY range of products, to run a Special Offer in HGUK. 50 lucky readers will win MARY KAY's brill Microdermabrasion Kit, a fab treatment which keeps your skin fresh, youthful and glowing and is especially useful in the summer for exfoliating really well before fake tanning. MARIANNE will also go through a complete skin care programme with the winners free of charge. See below for the Special Offer.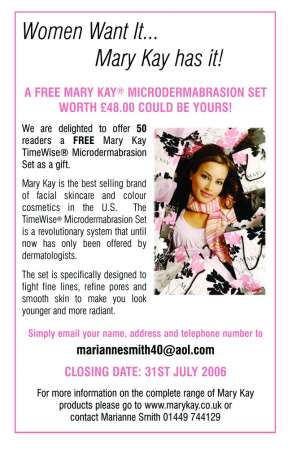 MARY KAY READER OFFER



Thank you for reading my page. You can email me at:

[email protected]



and do check out my new personal website which is currently under construction at: www.sallyfarmiloe.com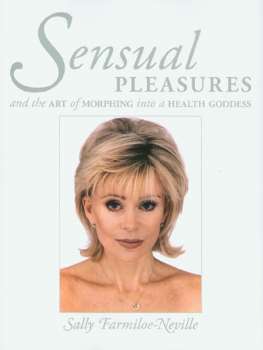 SENSUAL PLEASURES AND THE ART OF MORPHING INTO A HEALTH GODDESS (£16.99) is available from the following outlets:

Delancey Press -

[email protected]

or 0845 4589911
ISBN: 0780953911998

LOO TIME VIDEO available from:

[email protected] and:

http://www.121music.com/pages/video_01/home.html