Summer time is here dear readers and for me it normally means the start of the rock festival season. The season opener is the Isle of Wight festival. This year, once again the festival has attracted a good line up which culminated with THE PRODIGY, FOO FIGHTERS and COLDPLAY headlining on the Friday, Saturday and Sunday respectively. COLDPLAY -though I'm no fan- played a great set and CHRIS MARTIN went nuts on stage, jumping all over the place like he had a wasp in his pants. Fantastic performance. The Isle of Wight festival was launched to boost tourism on the island a few years ago. In just a few years the festival has grown considerably from just 4000 festival goers at the launch fest to over 60,000 this year. This festival being the baby of the bunch is easy to cover as it is quite small with just one stage. Down side is, it can make it quite crowded and if you need the loo good luck to you. You'll be delighted to know that I didn't suffer such harrowing experience as I spent a lot of my time in the Virgin Radio VIP area. There we had our own bathrooms -away from the great unwashed- luxury, free alcohol and live radio commentary on the festival with interviews of the performing bands throughout the day. In fact, without the Virgin Radio hospitality area I would think twice about covering this festival as the cretinous retards who are in charge of the security ensured that most people had a bad experience entering the site. SHOW and EVENT security who ran the event were led by baboons. Although some individual guards were OK their bosses were total morons. People were not allowed to bring ANY food or drinks! Everyone was searched to make sure that there were no snacks smuggled in. Even plastic water bottles were confiscated - it was a very hot weekend - because they said they could be used as weapons! I kid you not! If you looked happy they soon ensured that such
unauthorized behaviour was stamped on forthwith. If you made the mistake to drive to the fest, security -SHOW and EVENT- were also there to prevent anyone from parking anywhere near the festival site. The working media, -TV crews, broadcasters and photographers- had to walk for miles with heavy equipment to cover the festival. Though there was ample space for parking at the production gate where working media normally park -and there weren't that
many of us compared to other festivals- the only ones allowed to park in this area were the little Hitlers from -you guessed it- security and their friends. No other festival does this. At other festivals there is always somewhere safe near production to park. Some people even went home after the first night –having spent £100 to get in each, plus ferry costs- because
security were so petulant.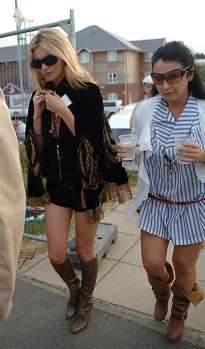 KATE MOSS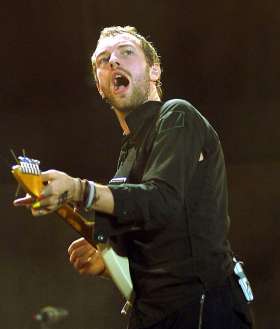 Chris Martin



Meanwhile back in London, loved up couple JENNIFER ANISTON and VINCE VAUGHN attended the premiere in Leicester Square for their new flick The Break Up. This romantic comedy directed by Peyton Reed is kind of middle of the road mediocre love story. Its just
too nice for the sake of it with no 'meat' to it. – If you're vegetarian replace 'meat' with nut roast- I think the film makers have miscalculated the chemistry between Jen and Vince as the characters don't quite gel properly. Perhaps the reason could be that neither have had fulfilling and successful relationships – in their private lives- and it shows. Its was funny in parts with Vince's performance, but not great. Not quite a chick flick so for the men that will undoubtedly get dragged in to see it shouldn't feel like an emotional tsunami hitting them in the face. The real comedy of it all is that they refused to pose together for the cameras. Perhaps they feared that with such a film title it would've given the media –us lot- fodder and doom their new relationship? Whatever! It's only showbiz.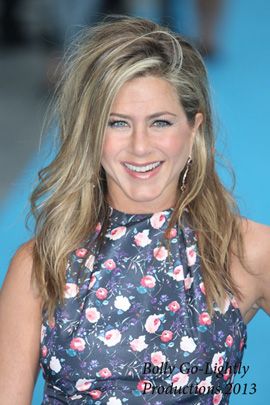 Jennifer Aniston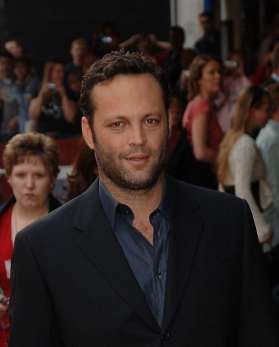 Vince Vaughn



Just enough time to mention the other big premiere this month. The Lake House, starring KEANU REEVES and SANDRA BULLOCK, directed by Alejandro Alestri opened in Leicester Square, London. It's yet another romantic flick and a bit strange. With taglines like
'What if you found the one you were meant for....but lived two years apart?' Damn weird. And 'How do you hold on to someone you've never met?' Erm, quite. I would say: "Excuse me could I hold on to you here?' Or just simply grab them by the throat which is how I felt after watching this film. Women will love it.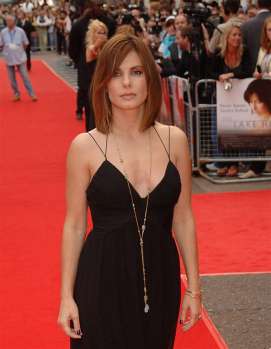 Sandra Bullock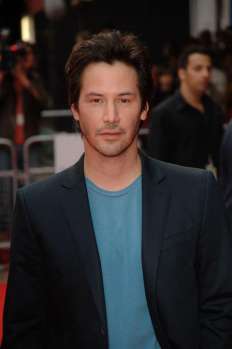 Keanu Reeves



Over and out! See ya next month.

JOE ALVAREZ



[email protected]


Words and all pictures copyright Joe Alvarez 2006.