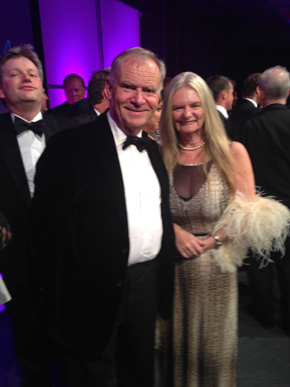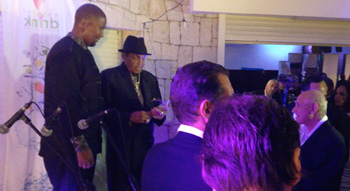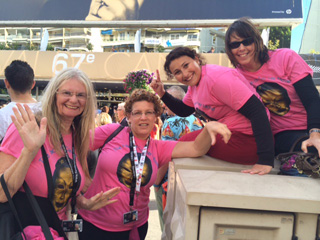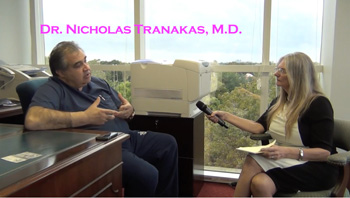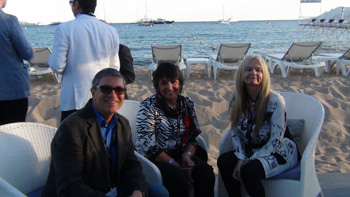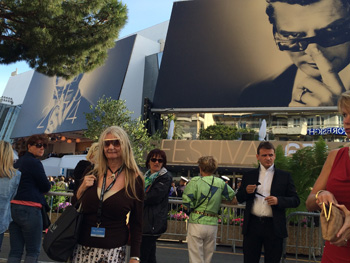 Photo Credits:

1. Jeffery Archer pictures with Valerie Austin at the City Wealth bankers award dinner in London.
2. Michael Jackson's father presenting a 'World Peace' award to Mandela's grandson at a private villa party in the hills at Cannes. Didn't see any film people so this is one of the few pictures taken.
3. Valerie Austin and Inger Garcia showing off their 'Face of Cancer' T-shirts in front of the Film Pavilion at Cannes.
4. Dr.Nicholas Tranakas, the Medical Director of Cancer Services, being interviewed by Valerie Austin for her film at his offices at the Holy Cross Hospital, Florida.
5. Gregory Von Haush, founder of the Fort Lauderdale Film Festival (the longest film festival in the world show films over 37 days) and Rose Marie Cossick, consumer advocate of the cancer control research advisory board enjoying a night beach party at Cannes.
6. Valerie Austin at the red carpet in front of the Main Pavilion where are the film action was taking place



Glamour and Hackers:

The last few months have been very hectic and full of travel. Returning from the US after a delightfully warm winter and arriving back in the UK for a week of charity events and parties in rather cold weather before heading off to the Cannes Film Festival to work hard on gathering contacts for our documentary feature film, 'The Face of Cancer'.

Before I left there were many long all-nighters editing and interviewing leaders in the field of Cancer across all the time zones before the film was finally put to bed and sent, in the nick of time, to the Festival to be submitted for the Documentary corner. This is a brand new section for films and even The Oscars in the US have opened up a special category for feature-length documentaries where you can actually win an Oscar.

I am looking to promote the film so that we can persuade charities to give some of the money they raise that is normally given to the pharmaceutical companies to at least fund complimentary therapies, which are being left out completely. I have already set this in motion in the US.

The whole film-making business was made much more difficult with some serious hacking taking place, undoing a lot of our work. Everything would have run much more smoothly, but ended up like being in a war zone with everything being interfered with. Even my flight ticket to Cannes had disappeared from the airline website when I went to print my boarding pass the day before travelling. The truth was that I had actually been directed to a fake website, so I ended up buying another ticket at the last minutes at treble the price but I was so relieved to even get a ticket at all at that late stage

Everything turned out fine in the end as both my co-producer Inger and I worked hard promoting our film and getting everyone to wear our fabulous pink T-shirts as a PR exercise. The contacts and sales agents we met were incredible and so with a little more editing the film will be ready to be sent out and then comes the long wait to see if we can get the distribution deal we want that will get it aired around the world.

While I was at Cannes I noticed that the entertainment journalists who were over fifty were tending to use paper and pens rather than technology, and I soon found out that a lot of the independent film people had been hacked, with some losing everything, as their computers had to be cleared of all their valuable data with precious hours spent on sorting it out. A really horrible reality that puts a chill up the spines of people who have no back-up systems in place. The result is that they lose all their data and simply cannot work or show their products and films etc. on their ipads or portable devices.

Computer viruses are a bit like having an infectious disease; you are afraid to email anyone or ask for help via the Internet in case you inadvertently infect friends or colleagues. Luckily, but not cheaply, I had help to get rid of mine but at a cost - financially, emotionally and businesswise. However, talking to many unfortunate hacking victims when I returned to the UK it seems to have been disastrous for so many businesses, with some having to close down altogether and this looks to be just the start of things to come.

The banks are issuing rules that if you don't follow them you may be liable for any hacking theft in your internet banking and the internet providers are not taking responsibility, saying they are not policing the traffic, so hard luck. I still find it hard to believe that the 'powers at be' have left everyone so vulnerable.

I went to buy a ticket at a main train station and there was no line at the ticket office but still I had to wait 15 minutes to buy just two tickets the hold up was the complicated system on the computer. It used to be much quicker without. If you think I am having just a senior moment I was talking to one of the top entertainment journalists at Cannes in his 30's and he said he wishes we could go back to before the internet, and he wasn't the only one.

I did a lot of interviewingwhile in Cannes walking about with a mic and recorder while Inger, my co-director, filmed the parties and our interview for our'Cannes Film Festival Short Movie'. We talked to so many people sympathetic to our film on Cancer and found that everyone we talked to had not only had a family member or friend with cancer but many young French people had as many as three or four in their immediate family that had been diagnosed- It was quite shocking. But the good thing we found from our interviews was that there is so much going on behind the scenes, with treatments and new ways to treat sufferers that it gives hope for the future.


Where has the glamour gone at fabulous Cannes?

There were lots of parties on the beach, in luxury hotels and penthouses as well as in the mountains behind Cannes. In fact my favorite party was way up in the mountains, and I was taken there by a French-speaking journalist. There were very few film people from Cannes attending and it was in a lovely villa which, I am told, is owned by a billionaire who likes parties.

Many extraordinary people were milling about with free drinks and for peoplewatchers it would be like winning the lotteryas there were so many eccentric people of all ages in incredible designer clothes.

Just by the swimming pool I noticed some French press and discovered Michael Jackson's father giving a 'World Peace' award to Nelson Mandela's grandson son and we were there to catch this moment.

The many film parties did not have the same glamour as in the past and even the opening party after the film 'Grace of Monaco' starringNicole Kidman had no food. Not even finger food and quite a few parties were the same, so people were getting very drunk, even more than usual. It seems that even these once glamorous and spectacular parties are now more just for business. However, there was a lot of business being done and the festival was bigger than ever. It may be like in so many areas that cutbacks are brought in to look like it is a saving but throwing the money at big bonuses.

I am afraid that the 'Grace' film was not graced with good reviews. In fact it got slated. But lets see how it does at the box office. It was interesting that Nicole did not twitter or use Google as she thought it to be unhealthy.


Update on Cancer

The reason for my documentary film on cancer was to bring some hope and help to the cancer sufferers and their families and I believe we have managed to do this.

After interviewing world experts in medical and complimentary therapies, my view of cancer and what is coming in the future has somewhat changed. One of my favourite interviews was with Don Frances MD, DSc, working as an epidemiologist at the Center for Disease Control when the reports came in of what would be later called AIDS. I felt there would be a link with his research since cancer seems to have become an epidemic. He is now working on the prevention of diseases like Hepatitis, which is a virus, and he backed up my theories that I believed cancer to have links to a virus, by admitting some viruses cause cancer. He was also a member of the WHO team investigating the world's first outbreak of the Ebola virus in 1976. As a journalist I prefer to get the information from the world experts. The Internet I no longer trust too much soI decided to go to the top for my film to find out what is really happening and what the future holds. The results became clear when editing our documentary.

A little about Don:In the early 80s he was with a team tracking where the then new (AIDS) virus came from and he was the first to say it was sexually transmitted. He then led a fiery fight to protect the U.S. blood supply, which had already been somewhat contaminated and was very critical of the Reagan administration as they refused to finance his prevention because of cutbacks and the sensitive political naturewhich had it been put in place would have saved many people's lives. He also fought to get the disease (AIDS) publicized so people in the US and around the world would know to protect themselves. Many pop stars, who have since died of the disease, said if they had known sooner they would have protected themselves more.

I was a journalist and came back to the UK in the early 80's and gave my press agent an article called "You Get Aids and you Die" and he sent it to every major paper. No one had heard of AIDS in the UK and I wanted to get it published to save lives. I had all the research and proof but the editors refused to print it, and one even said it would upset their readers. It was another 9 months before small items hit the press instead of the big front pages where it should have been; so I was able to talk to Don about my frustration at the same time as he was experiencing his.

His exceptional work was portrayed in a film called "And The Band Played On". That is how I found him. I saw the film on Netflix and using my old journalistic training found him and called him and he graciously gave a one hour interview on Skype. He said that some cancers are from a virus and there will never be one cure because there are many cancers and they need different treatments. This was also stated by other experts I interviews including Dr.Nicholas Tranakas, the Medical Director of Cancer Services, when I interviewed him in his office at the Holy Cross Hospital Florida.

When I asked him why there is such a rise in cancers he pointed out that there had been a rise in breast cancer for various reasons but also due to the Estrogen hormone replacement that the doctors in the 60's believed would be an advantage to women but was later found to be incorrect.He said that it accounted for at least 25% of breast cancer occurrences today. He also mentioned we are seeing the cancer effects from Chernobyl, the Russian reactor disaster in the 80's, as cancer may take up to 30 years to start to show.

All of the interviews with the experts that we filmed said that it was important to eat organic food, and they also agreed it is not easy to find organic food in restaurants it but worth the effort especially to a cancer sufferer.

The most startling and misunderstood fact was there is no 'one' cure for cancer as there are so many different types that react to different treatments and that is why we have "Find the Cures"on our T-shirts promoting the film. The sad thing is that all the time the food producers are tampering with our food, altering it and using chemicals which are carcinogenic, until this is stopped prevention and cures will be sabotaged. Each and every one of us can help prevent this by supporting local shops that sell organic farmed produce and watching what we buy.

One director friend in the US told my husband not to bother with organic food, as you just needed to take statins and that would be all you need. He had a rather large stomach and had had colon cancer during the previous year.So do watch your food and take note of what is on the labels.


FOOD TO SAVE YOUR LIFE:

Again eat organic as much as possible. My husband eats 100% organic and Inger, like us, has nothing in her kitchen that is 'not' carefully picked organic and it has helped her recovery. Yes, it is difficult and you have to read labels, even with organic, as some of it is ridden with hidden salt, sugar and cheap oils that are 'said' to be healthy but are not. Olive oil is the best and fish is a good way to go.

I have a great fish man at Morrisons fish counter and he was explaining about fish. He said that Morrisons have an academy so they are all well trained to know all about the fish they are selling. When I asked about wild fish he had lots to chose from and he told me that there are lots of wild fish about but because they are cheap and people think the fish are no good and won't even try them. However, I tried them and they were delicious.

A very cheap and interesting fish is 'Pouting', caught in the sea and a favourite of Jamie Oliver since he was introduced to it recently. For a good size meal for two it was only £1.75. 'Pollock' is another one not much more expensive. I asked why they were so cheap and he said it was because they were hard to sell, as people didn't know them. The main ones people buy are expensive because they are in demand. He mentioned several more wild fish and said it is such a shame that people are not trying these wonderful fish, and if they don't then they will soon go out of the shops altogether. He also suggested not only asking for wild fish but 'sustainable' fish which are in abundance. This means that it keeps a balance and is not over fishing a certain type.

In Waitrose and Tesco, it is cod, haddock and wild salmon that you can get wild but they are much higher in price but very good. Don't be fooled by the words natural or fresh as these are just marketing terms.

If you think organic is expensive but you have to eat healthy then if you go on the 'poor man's diet' of organic brown rice and steamed organic vegetables and wild fish you will be surprised how much money you save. If you eat basic food that is not contaminated with chemicals then you are giving your body a chance.

I also interviewed Georgina Downs, who is known as the 'Pesticide Nun'. She sued the British Government for damages from pesticides and won but it is now still under appeal. She wondered how many research papers do they need before they believe that pesticides are dangerous for us. She has all the proof which you can find a lot of it on her website, when asked about food scarcity she was confident that you can still feed the world without pesticides.


Tip

If you want to buy a present for someone who has everything, how about your own Robot which has feelings and emotions. At only 48 inches high and only £1,150. Pepper is the first in the world. When I went to the first 'Emotional Intelligence' conference in the early 90's the professor demonstrating two metals bumping into each other as all the II they had at the time said it would be 200 years before we would get as far as we have today. I thought more like 20 years and I guess I was right.


To find out more on how you can help the cancer sufferers I have a workshop in October of this year on basic help, and a second training for the therapist (also in October) on how to help the cancer sufferer, or relatives, with basic hypnosis and the good news is that it can be done over Skype or the telephone. This is especially helpful when the sufferer is too ill to leave home. You will find the trailer of our film on vimeo.com and the course link is http://www.austinhypnotherapyconference.com/skypenosis-home-study.


Until next issue, be healthy and to keep up with the news on what to eat plus lots of interesting money saving tips join my Facebook page: www.facebook.com/valerieaustinhyp. Find out about mesmerism and curing physical ailments at www.mesmerism.com

You can check about my training in a new career in hypnosis: www.austinhypnotherapytraining.com
Or email me at

[email protected]




Editors Note: VALERIE AUSTIN is an author of six successful self-help books including SELF HYPNOSIS (Thorsons), journalist and trainer with an international reputation in the field of hypnosis. Her best-selling books and training help people achieve their full potential. She founded the Austin Corporate Stress Management Company focusing on reducing stress and anxiety amongst executives and CEO's. She is also founder of UKRAH (1992) The UK Register of Advanced Hypnotherapy. Valerie has also worked as a consultant in hypnosis at the Priory Hospital, the UK's equivalent to The Betty Ford Clinic, which specialises in food addiction and alcohol abuse. Her work in the film industry (Hollywood) interviewing movers and shakers, producing TV news segments and publishing celebrity magazines in London gave her invaluable experience for her current Harley Street practice.