These are exciting, challenging and turbulent times. Everyone is looking for a competitive edge, a way to Win!

Your success, happiness, effectiveness and future are dependent upon your ability to communicate effectively and connect with others.

Connectivity is a fundamental life skill, and up until now, little or no training has been available.

I have spent over 25 years researching, testing, applying and teaching a universal language called iMA that can help you connect with people at every level of your life.

iMA is a simple way of observing and understanding the differences in people and communicating with them on their wavelength.
Thousands of people are benefiting from speaking and understanding iMA, and chances are, you will to!

The idea of personal styles is not new. Most psychometric tests use as their foundation Carl Jung's work published in 1923 "Psychological Types" where he identified four dominant patterns of behaviour (Thinker, Feeler, Intuitor, and Sensor)

What is new is how this knowledge can be applied in the Digital Age, and what can happen as a result of it.

Chemistry teach us that by combining certain elements that we can create a new substance.As an example by taking 1 atom of oxygen and 2 atoms of hydrogen which are both gases it forms a liquid and a very important one at that.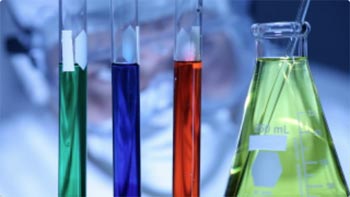 By combining elements found in Carl Jungs work identifying dominant patterns of behaviour and the fundamentals of interpersonal communications we have created an exciting new way to help you communicate more effectively and connect with anyone you meet.

Unlike psychometric tests that focus on what is happening on the inside of a person, iMA focuses on observable behaviour how to connect with every person on her/his wavelength.

There are four iMA Dialects. Every person in the world speaks one dialect naturally, putting you on the same wavelength as 25% of the people in the world.

iMA teaches you the things you need to or be reminded of it to connect with the other three iMA dialects, that look at and filter the world differently. Increasing mutual liking, trust, understanding, respect, and reducing stress and tension, at every level of your life.
iMA's systematic approach is fast, simple and easily applied:

° Connect with others in seconds
° Communicate more effectively
° Increases co-operation and compatibility
° Multiply your likeability
° Deal with differences in people
° Reduce stress and tension
° Increase sales
° Find the perfect partner

iMA offers a variety of ways for you to complete your iMA Skills. • Foundation and Practitioner levels. • Delivered through the iMA Learning Center that offers products and programs to help you gain knowledge and develop skills including workshops, and online live training events.

For more information and to find out "What Colour You Are" go to whatcolourareyou.com