Hi Everyone,

Hope you are joying the beams of radiating hot sunshine at the moment. Fingers crossed that they don't wave a long goodbye as the Wimbledon finalists depart our shores...as they did in 2013!

It seems a long time ago since I last retrospectively delved into my diary. For this very reason, I have decided to play the role of your favourite childhood newsagent, and offer up a delectable and memorable assortment of sweets to slowly savour at your leisure.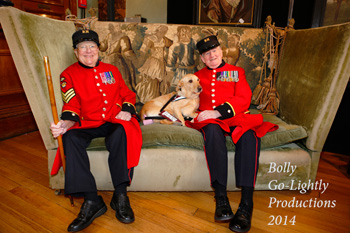 CHELSEA ANTIQUES FAIR - CHELSEA TOWN HALL
Everyone loves a bit of nostalgia, myself included. For this reason alone, I thought that I would share an exclusive picture that I took on a dreary weekday morning to promote this annual antiques fair.

Historically we have a lot to thank these scarlet clad elderly gentlemen for. We always smile to see THE CHELSEA PENSIONERS when they attend local events. Some of them may be physically frail, but their minds and sense of humour remain sharp as a razor. Let's never take them for granted, especially as their numbers slowly continue to deplete.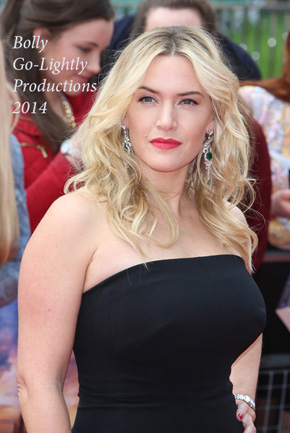 DIVERGENT LONDON PREMIERE - ODEON LEICESTER SQUARE
I can't believe that KATE WINSLET appeared as Rose DeWitt Bukater in Titanic seventeen years ago. A lot has happened to her since then. We have seen Kate become an overnight A-lister with a lifestyle to match:
Crying during her Oscar acceptance speech, having three marriages, surviving a dramatic fire, receiving a CBE and bringing three children into the world.

The last time I photographed our much loved actress, she was heavily pregnant with BEAR BLAZE ( named after the Necker fire where she met husband no 3 NED ROCKNROLL}.
This film had great reviews, and is based on the best seller by VERONICA ROTH.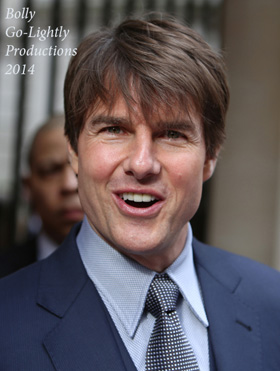 THE JAMESON EMPIRE FILM AWARDS - THE GROSVENOR HOUSE HOTEL
It's not often the photographers are double booked...but this is exactly what happened on this particular Sunday. Large cabs were put on by PR to ensure that we could leave with our ladders the DIVERGENT premiere to cover this annual film awards ceremony across town.

The list of attendees is always kept a secret until you arrive at the event. Many in the pen consider that this is a ruse to ensure that we actually cover this..just in case we miss something. Others argue that this ensures it's over-rating, as in previous years not many big names have attended. One year RUSSELL CROWE was the only name of significance. He was late, rushed up the carpet, went in, accepted his award, recited a poem...and left. This was his follow up to when his poem recital BAFTA acceptance speech was cut short by TV and ended in a physical brawl...which many think cost him another Oscar.

This year was a bit different, with the arrival of two megastars: ARNOLD SCHWARZENEGGER and TOM CRUISE.
I have photographed TOM CRUISE many times now. With the exception of an agreed 'photographer down tools' for A PR disaster which meant none of us could photograph him before our print deadline, he has always been professionally accommodating to us. Mr Cruise is one of the few actors to give everyone the personal essential eye line.

A couple of us shot next to the winners enclosure in order to get more intimate images of Tom. As he signed his autographs inches away from us, we captured frames. Suddenly a hand reached out to me. A hand of fame. The digits of TOM CRUISE, reaching out for a handshake with me. A familiar American sounding "How you doing?" accompanied by a large smile, intense blue eyed look and a firm grip followed.

It is easy to see why working the crowd remains high on his agenda at premieres. He is very good at making you feel part of his world...solely you are sprinkled in stardust...for a second.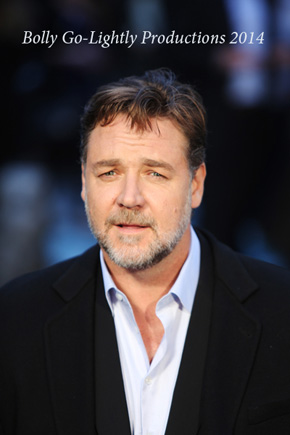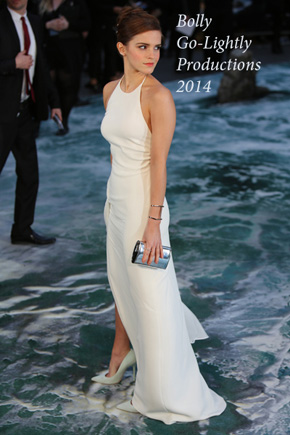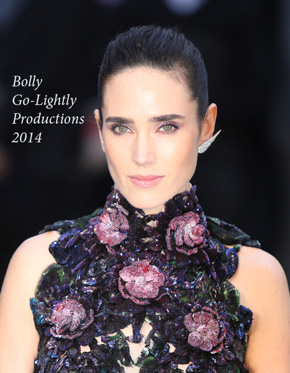 NOAH PREMIERE -ODEON, LEICESTER SQUARE
Talking of RUSSELL CROWE...the huge man himself attended his new film about the biblical saviour Noah and his Ark. On an amazing ocean and rock carpet he proudly stood. A giant of a man, waves swirling around his feet. Through these same dramatic foaming swirls enveloping rock relief, EMMA WATSON delicately strode in high heels and a glamorous white evening dress. Very surreal. But the show was stolen by JENNIFER CONNELLY in a stunning full length dress.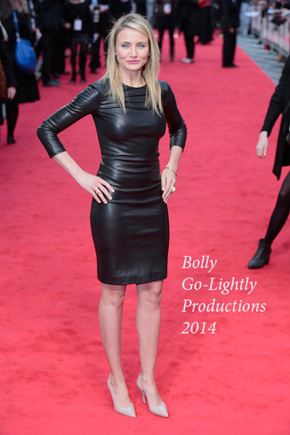 THE OTHER WOMAN PREMIERE - THE CURZON, MAYFAIR
I don't really like a chick flick...with the exception of the amazing and funny classic WHEN HARRY MET SALLY. I am sure this is a very funny film, however, it is of more interest to me for casting the long-legged CAMERON DIAZ.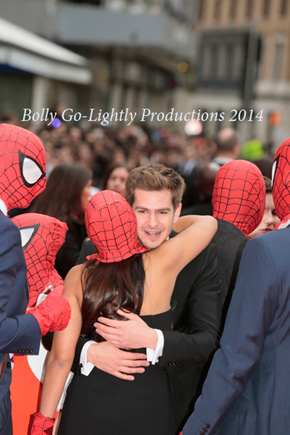 THE AMAZING SPIDERMAN 2 WORLD PREMIERE - ODEON, LEICESTER SQUARE
I have not seen any of these films as yet. Comic book hero celluloid productions are big news in Hollywood. They may be big budget films but they seem to be guaranteed huge box office success and profits to match. Comics have always had a cross-generation following. We all love a hero who wins against the odds in a world quite similar to our own.

Loved the fact that ANDREW GARFIELD's friends all rocked up in spidey clobber to support him. Very sweet.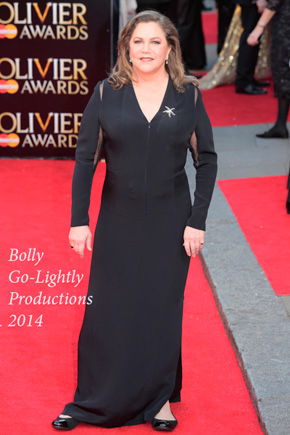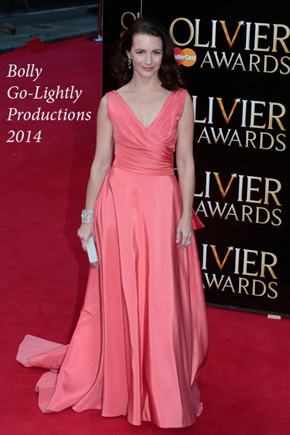 THE OLIVIER AWARDS - ROYAL OPERA HOUSE
This ceremony seems to have morphed into a massive event this year. There were stars crammed onto the long red carpet. It seemed to have an air of THE BAFTAS, but without the multitude of Hollywood A-Listers attending as part of the pre-Oscar hand-shaking process.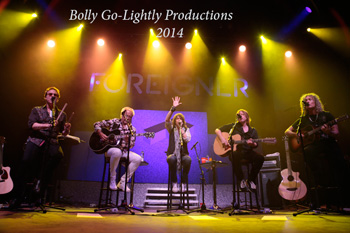 FOREIGNER UNPLUGGED - SHEPHERDS BUSH EMPIRE
This band of rockers have been around since 1976. You may not remember their name, but you will certainly know their songs, especially the clutch of number one hits from the early 80's.

MICK JONES may have had medical issues, but he is still rockin.
We all have our favourites. Mine are 'Juke Box Hero', 'Cold As Ice' and 'Waiting for a Girl Like You'.
The acoustic evening was brilliant. Photos done, I headed to the balcony for front row toe tapping participation with my friend Sarah.

KELLY HANSEN has an amazing haunting voice, which resonates beautifully on 'I Want To Know What Love Is'.
They brought on the choir, and we all went back to 1984.

Sarah and I went to the after show, walked home and saw my birthday in by drinking a bottle of Bolly whilst digging out some FOREIGNER tracks from my eclectic music collection. A disgruntled Cat watched on, wanting to go to bed.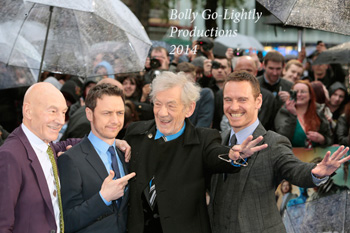 X-MEN: DAYS OF FUTURE PAST PREMIERE - ODEON, LEICESTER SQUARE
This clutch of films are very popular on both sides of The Atlantic.
Not just for the characters, but for the actors who portray them.
To celebrate the global launch of this latest episode, the leading men knotched up thousands of miles between them to attend premieres and meet their fans.

At the London premiere, JAMES MCAVOY, MICHAEL FASSBENDER, PATRICK STEWART and SIR IAN MCKELLEN and were doused in typical early evening rain.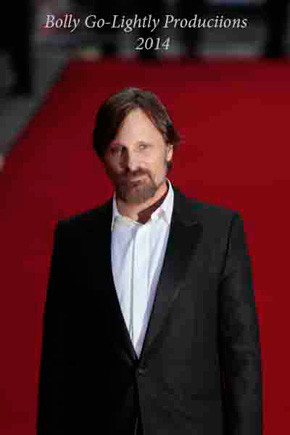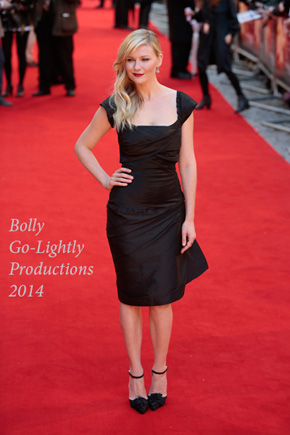 THE TWO FACES OF JANUARY UK PREMIERE - CURZON MAYFAIR
It's been a while since KIRSTEN DUNST stepped out in London to promote a film.
This pedigree actress has continued to take on interesting roles since her debut as a child actress alongside BRAD PITT and TOM CRUISE in 'Interview With A Vampire'. ( What a start to any career! )

A pretty versatile actress always worth seeing. This looks like a beautiful thriller. Worth a watch, especially as it has VIGGO MORTENSEN in it.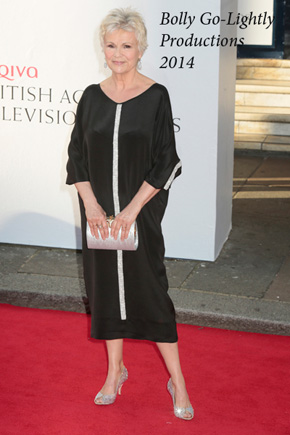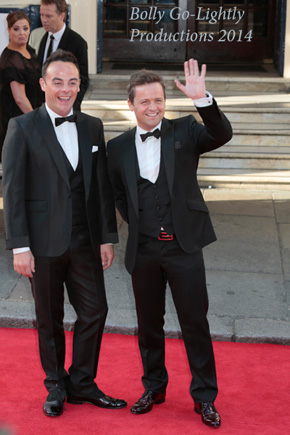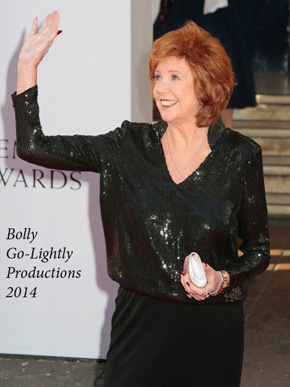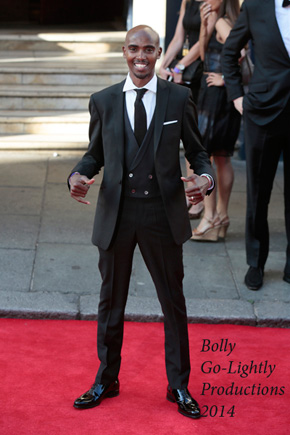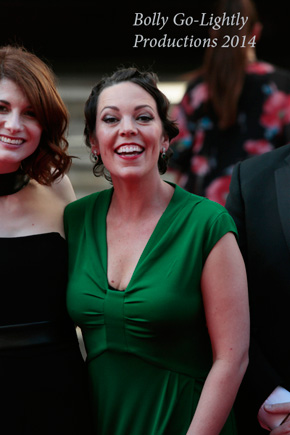 TV BAFTAS - THEATRE ROYAL, DRURY LANE
The largest TV awards ceremony in the London diary unsurprisingly attracted an array of big names.
Most of The BROADCHURCH cast were there...shame no DAVID TENNANT though. As expected they cleaned up on the gong front, as they have consistently done all year. Congrats again to my friend OLIVIA COLMAN. What an amazing couple of years she has deservedly had...long may it continue. ANT & DEC's trophy cabinet must be groaning from the load by now. CILLA BLACK, the grand dame of Saturday night TV also picked up a gong, as did JULIE WALTERS for her diverse acting portfolio of work.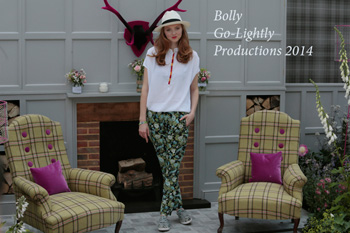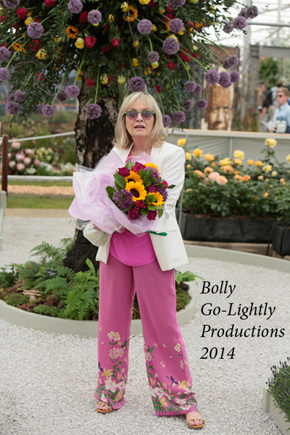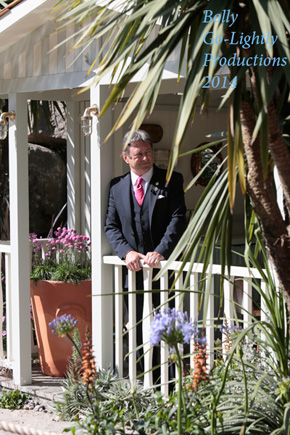 CHELSEA FLOWER SHOW - THE ROYAL HOSPITAL
I have never attended press day. To be honest, it was a treat. Although it was busy, it was nowhere near as packed as it is when the gates are opened to the throngs of passionate gardeners who file patiently past the beautiful displays and amazing themed gardens in this quiet part of Chelsea.

You can see why this is such a high profile event, attracting visitors from all over the world.
The attention to detail is sublime. No deadhead, brown leaf or misshaped flowers to be seen.
Horticultural perfection reigns supreme for a week, creating a natural beautiful work of art stored on visitors' cameras forever.

A must for collecting new ideas and beautiful plants for your own small plot of solitude.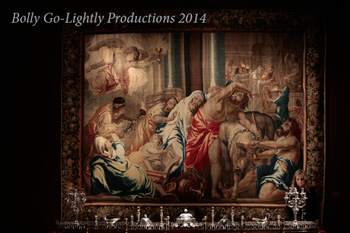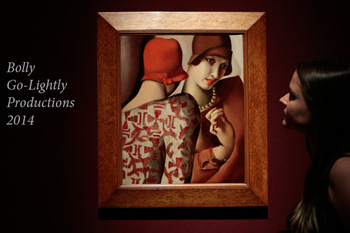 CHRISTIES OPEN HOUSE - KING STREET
I have been photographing amazing and important auction lots at Christies for a few years now.
They are always enjoyable shoots, as the staff are helpful and the lots are beautifully displayed.. and more importantly for a photographer, well lit. I can't count the times I have arrived to photograph an event/an object or a person to find it is in a dark room full of distracting 'mess'.

When will PR companies hire/liaise with a photographer when planning a photo call?
The pictures would be so much better.
There have never been any of these issues at Christies in King Street. I can only put this down to the commercial realisation that to sell a piece of art for millions, you must ensure it looks a million dollars.

Every year CHRISTIES open their doors to encourage the public to step inside. I have already recommended that readers should visit CHRISTIES, BONHAMS and SOTHEBYS to see lots prior to auction day.
You really are missing out on some sublime historic free art by not doing this as many of these lots end up in private collections around the world.

This year's Open House was stunning. I have never seen so many diverse but important pieces in four adjoining rooms. Where would you be able to see CONSTABLE, CANALETTO, GUARDI, HEPWORTH, REYNOLDS, PICASSO, MATISSE, CEZANNE and WARHOL to name but a few in one gallery?

My favourites had to be the CANALETTO and TAMARA DE LEMPICKA.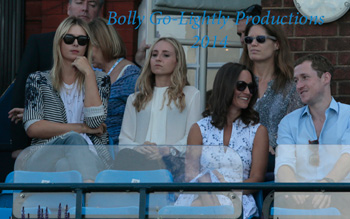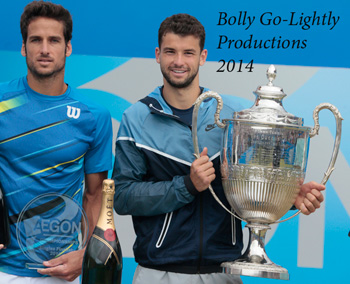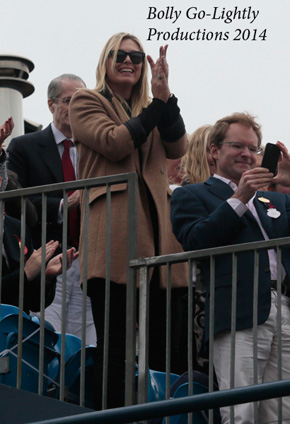 AEGON CHAMPIONSHIPS - THE QUEENS CLUB
This intimate grass court championship has been voted the best on the ATP Tour by the players.
I can see why. It has fantastic grass carpet to play on, an impressive centre court, great catering and hospitality. The only dampener to having a good time, is the rain. Fortunately, apart from Monday evening, the sun shone.

It's a shame that RAFAEL NADAL, NOVAK DJOKOVIC and ROGER FEDERER choose not to play here. Maybe this will change when it changes from a 250 to 500 rating in 2015. I hope so for all British tennis fans who can't get Centre Court tickets to WIMBLEDON.

The early part of my week was spent waiting for AMELIE MAURESMO to appear, as the newly appointed coach for ANDY MURRAY. Her interaction when she did finally appear at his practise session on Wednesday, was disappointing. We were really clutching at straws to photograph them together. If this is indicative of their working relationship...I am wondering how long it will last. It certainly did not start well, as Andy was knocked out on Thursday afternoon by RADEK STEPANEK. The oldest man on the tour.

The final was a girl's dream, with FELICIANO 'Deliciano' LOPEZ losing in a very tight three set encounter to a relatively new kid on the block: GRIGOR DIMITROV. ( MARIA SHARAPOVA's current toy-boy squeeze ).
It was a rare exciting match oozing with serve and volley play from both finalists...how often do we get treated to this on grass these days with big serves dominating matches?

Talking of grass. Just off to photograph my hero RAFAEL NADAL at THE HURLINGHAM CLUB before next Monday's start at SW19. I don't think ANDY MURRAY will successfully defend his WIMBLEDON title, even though he has been given a favourable draw by the Wimbledon committee. Vamos RAFA...Who said I was biased!

Anyway. Got to sign off now. Enjoy lashings of sweet strawberries and heart threatening cream washed down with creamy fizz.
Until next time, when I see you on the other side of the summer.

Take care.


Bolly.