Thank you for all of your e-mails regarding the sad passing of my dear father; I have been deeply touched by the support of you, my loyal readers, as well as my friends and relations, of course.

My father, TOM, was a wonderful man, a real gentleman, witty and amusing but never at somebody else's expense and extremely kind and gentle. At different times in his life he was a jockey, racehorse trainer and owner, farmer and landowner and yachtbroker, as well as being the best father and grampa anyone could hope to have. "Dadsie", as we called him, lived to the ripe old age of 90 and was only ill for a short time before he left us and my siblings and family and I are grateful for that and for having had the honour of having him with us for so long.

Here is a snap of a happy and carefree TOM (still with all his hair and teeth!) cutting his cake on his 90th birthday in January with his favourite tipple of Baileys in the foreground. He was one of the lights of my life and my family and I will miss him forever. I salute him.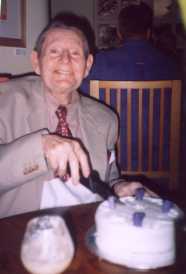 TOM FARMILOE celebrating his 90th



To recover after the funeral, JADE and I were lucky enough to be invited to JAMAICA with Jade's lovely schoolfriend SAVANNAH and her pretty mother ZIGGY. ZIGGY and her hubby JON BAKER own SANWOOD VILLAS, a luxurious resort complex set in the lush tropical foliage of SAN SAN, complete with swimming pool, jacuzzi, gymnasium, personal trainer, etc. and housing the world famous GEE JAM RECORDING STUDIO.  We were treated to delicious gourmet cuisine and looked after by the friendliest staff on the island. While we were there German singing sensation ZOE was recording at GEE JAM and it was a big thrill for budding pop stars SAV and JADEY to practise their song writing and warbling skills with a pro! If you fancy recording your next album in luxury at GEE JAM or booking a relaxing hols at SANWOOD, phone JON at: 212 260 6150 or visit the website at:
www.geejamstudios.com

We visited several of the Jamaican beauty spots including the fascinating ISLAND RECORDS' supremo CHRIS BLACKWELL's stunning GOLDENEYE, the former home of the late, great IAN FLEMING, creator of the one and only JAMES BOND, and FIREFLY, the beautiful hilltop retreat of the late, great NOEL COWARD. Then it was off rafting down the RIO GRANDE river and scuba diving in the famous BLUE LAGOON, as well as lots of socialising with ZIGGY and JON's lively friends who are, of course, la crème de la crème of Jamaican and European society. I was particularly fascinated to meet legendary beauty PATRICE WYMORE FLYNN, one of the most beautiful Hollywood actresses of all time and widow of that great swashbuckler ERROL FLYNN. JON's delightful mother MAUREEN introduced me to PATRICE, who is still absolutely stuning and says she favours LANCASTER skin care products to keep her creamy complexion looking perfect.

We at HGUK are also great fans of LANCASTER. In fact our guinea pig GLORIA, who is also quite a mature gal, has been using LANCASTER's amazing new REVOLCANIC Deep Moisturising Gel for 4 weeks and her skin is now absolutely glowing. Even I was impressed when I inspected her face and neck recently and noticed that she looked much more youthful already: obviously this is an extremely fast working product and apparently it moisturises and rehydrates the skin right down to the deepest layer of the dermis. REVOLCANIC Deep Moisturising Gel is on store counters now: check it out.

Those of you who have followed my career in the hard copy newspapers will know that I have not been particularly pleased with either AMERICAN AIRLINES or EASYJET, so I have great pleasure in announcing that I have finally found the perfect airline: AIR JAMAICA, with whom JADE and I travelled to and from Kingston. The staff, the food and the films are all tip top on an AIR JAMAICA flight and we particularly enjoyed the in flight aerobics to wake us up before landing at Heathrow! I would also like to commend the charming JACKIE GAYLE, Customer Service Supervisor at Kingston and lovely BRADLEY who checked in our huge amounts of luggage without flinching.

Thanks to a perfect flight on AIR JAMAICA, I arrived home fresh enough to judge the TSAREVNA OF ENGLAND MISS EASTERN EUROPE Beauty Contest, organised by the dynamic HENRY MCTHOMAS  and sponsored by world famous jewellers MOZAFARIAN. My fellow judges were ABBAS MOZAFARIAN himself, PREMIER MODEL AGENCY supremo CHRIS, ROYAL BALLET star IREK MUKHAMEDOU and CIRO ORSINI from the famous restaurant chain. The Guest Of Honour was hunky film star DOLF LUNDGREN and here he is with lucky me.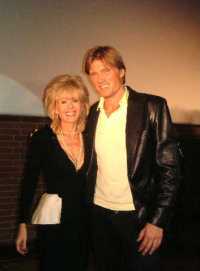 DOLF LUNDGREN with SALLY. C.r.: GABOR SCOTT.



My new best friend DOLF told me he is currently filming another of his popular all-action adventures for release next year and that he works out for an hour every day to keep those huge muscles bulging. I was so inspired by DOLF's sculptured biceps that I zoomed off to my most excellent gym ENERGIZE! (020 8748 99 33) the very next day  to keep up the good work I'd been doing in GEE JAM's similarly well-equipped gym.

The contestants in the TSAREREVNA OF BRITAIN MISS EASTERN EUROPE contest were all beautiful and talented and the finalists looked particularly gorgeous when they appeared in stunning evening gowns by my fave new designer ROUBI L'ROUBI ( 02 7602 9867). Here is the eventual winner, the beautiful and talented EKATARINA BALTHAZAR from the Ukraine sporting a divine citrus green ROUBI L'ROUBI gown under her sash: good luck in the MISS WORLD contest, EKATARINA. The runner up, also included in this pic, was lovely MERILIN MERK who wore the amazing red ROUBI L'ROUBI dress made famous by little old moi at the recent BAFTA FILM AWARDS.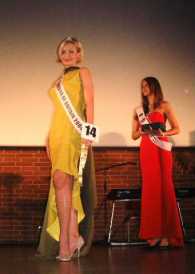 EKATARINA BALTHAZAR and MERILIN MERK wearing ROUBI L'ROUBI dresses in the  TSAREVNA OF BRITAIN MISS EASTERN EUROPE contest. C.r.: GABOR SCOTT.



The BAFTA TV AWARDS was extremely wet this year but that did not stop all our brave Brit actresses and presenters dressing up to the nines and looking as stunning as ever. As I was in mourning I wore black which I normally hate but not in ROUBI L'ROUBI's exceptional black SWAROVSKI trimmed corset and full skirt which made me feel like a queen. My other favourites at the event were JOAN COLLINS, DAVINA MCCALL, CINDY MARSHALL-DAY and ESTHER RANTZEN who were all ladies in red, the most popular colour this season and TAMZIN OUTHWAITE and ZOE LUCKER who both went for sparkly sequins which have made an astonishing comeback recently.

My thrill for the evening was meeting SEX AND THE CITY's divine MR BIG himself, CHRIS NOTH. (Weren't we all totally thrilled when CARRIE ended up with MR BIG in the last episode, girls? Can't wait for the big screen version of SEX AND THE CITY although the goss is that SARAH JESSICA PARKER and KIM CATRALL are holding out for fees of £8,000,000 each to star in the picture!) Anyway I am delighted to report that CHRIS NOTH is absolutely gorgeous in the flesh, up there with PIERCE BROSNAN and PATRICK DUFFY in the Best Looking Man In The Whole Wide World stakes and really nice and down to earth to boot: a true superstar of TV and shortly to be a superstar on the big screen too if those naughty co-stars sort out their fees. My evening was made when the divine CHRIS kissed me on both cheeks: I didn't wash for a week!

Maybe my lack of hygiene (don't try this at home, folks!) was the reason for the recent breakout of teenage pimples that I have suffered. Thank goodness there is now a product that gets rid of spots in just 8 hours, guaranteed: SKIN DOCTORS' wonderful new ZIT ZAPPER (£9.95), a medicated wand which you just dab onto the offending pimple once and it's gone the next morning! Both JADE and KAT have tested the ZIT ZAPPER on their (pre- teen and teen respectively) skins and it's worked immediately for them too. A truly brilliant product: to order phone SKIN DOCTORS at: freephone 0800 298 9600 or go to the website:
www.skindoctors.co.uk

On the make p front, the best invention ever, ever, ever is semi-permanent make up or  "Intradermal Pigmentation", a method of lightly "tattooing" round the eyes, lips and eyebrows to give the illusion of a light, natural makeup without having to bother to paint it on every day.  Brilliant! I wish I'd tried this long ago but, silly wimpy me, I thought it was painful, which it's actually not!
The queen of Permanent Cosmetic Makeup in England is WENDY PETERS of CREATIVE CONTOURS:  0118 9 342425 or:
www.creativecontours.co.uk

I originally met the talented and fast working WENDY when she "did" my long time mate INGRID TARRANT, TV presenter extraordinaire and wife of the ever popular CHRIS last year. As you can see from my photo, lovely INGRID looks great with no makeup other than her mascara immediately after having her brows and lips semi-permanently made up by WENDY.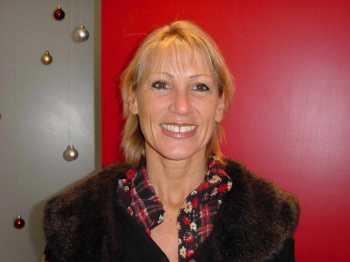 INGRID TARRANT after semi-permanent makeup by WENDY at CREATIVE CONTOURS



Clever WENDY has in fact "creatively contoured" her own lips and eyes and looks so great that I just had to try it myself. The treatment has completely changed my life, as now I can greet the postman with some definition around my eyes and mouth and don't need to apply makeup every day any more: just a lick of mascara and a dab of vaseline on the lips are all you need after being "creatively contoured."
The treatment requires 2 sessions and costs £300; needless to say it's worth every penny and frees you from the rigour of putting on makeup every day, especially if, like me, you are sporty and want to stay looking good during tennis, water sports, etc

Inner health is every bit as important as outer beauty and we must all look after our inner selves. The best way to check yourself out is to book a consultation with super efficient health and nutrition expert DR LYNETTE YOUNG at the exclusive HB CLINIC in Knightsbridge. The HB CLINIC specialises in anti-ageing, something we are all acutely aware of nowadays and is run by American Beauty HEATHER BIRD.

The beautiful and young looking DR YOING will delve into every aspect of your diet, health regime and general lifestyle and advise on what you personally need and what, if any, further checkups or tests you may need. For instance she prescribed MELATONIN for me which has alleviated my jetlag, something I usually suffer from badly.
Ring the HB CLINIC for an a/p or check out their fascinating site at:
www.hbHealthOnline.com

DR YOUNG also introduced me to a really interesting new book by DRS GOLDMAN/KLATZ called THE NEW ANTI-AGEING REVOLUTION, which contains everything you ever wanted to know about keeping yourself youthful and perky for life and more. Ring the clinic to order your copy of this must-have tome.

Another interesting little book I read recently is NATURAL BEAUTY by lovely SIDRA SHAUKAT (published by Vega, a member of Chrysalis Books, £5.99.)  NATURAL BEAUTY prescribes a completely natural approach to skin and body care and shows you how you can incorporate natural, healthy ingredients such as beeswax, honey, herbs and yoghourt into your daily skincare regime. It's all great fun and quite a cheap way of looking after your skin. I noticed that SIDRA dedicated her book to her late father which obviously struck a chord with me.

My celebrity book this month is the absolutely extraordinary A RIGHT TO KILL, the TONY MARTIN story "as told to JOHN MCVICAR" (Artnik, £16.99.)

When "Norfolk farmer" TONY MARTIN was sent down for murder after killing teenaged burglar FRED BARRAS during the robbery of his home, there was a huge public outcry to the effect that a person has the right to defend their own home and property and MARTIN 's sentence was later reduced to one of manslaughter on appeal and he was released.

But all was not quite as it seemed and this is the warts and all story of what probably really happened that fateful night, painstakingly researched and reconstructed by the ARTNIK team and edited by JOHN MCVICAR who is himself every bit as fascinating as folk hero TONY MARTIN.

The saddest fact to emerge from this extraordinary book is that if the other burglar BRENDON FEARON had told the police that Barras was lying wounded behind him rather than pretending that he was alone,  the teenager's life  could have been saved.
ARTNIK  (my own publishers) is headed up by brainy beauty COUNTESS VALENTINA ARTSRUNIK who actually invited me to tea at THE RITZ to meet TONY MARTIN himself and chose to include a photo of that momentous occasion in A RIGHT TO KILL. I must say I rather took to the cuddly, teddy bear loving and eccentric TONY ; I was brought up on a farm myself and can imagine my own dear father being so enraged by regular robberies by the same team of burglars that he reached for his shotgun. Thank God it never happened to us but what would you do if it happened to you? Read the book and think about it.
By the way ARTNIK are donating all the royalties from  A RIGHT TO KILL to the prisoners' Charity, POW: a generous move.

My Scammers Of The Month for May are telephone airtime providers. Have YOU been solicited over the phone to buy cheap airtime, receive a free phone or get free calls and then discovered that you've been charged for calls without signing the agreement, not received your free phone and/or found out that the small print has locked you in for years?  Please e-mail me if you have any horror stories about the phone companies as my mate at THE NEWS OF THE WORLD is currently launching a full scale investigation and we might be able to help you get your money back.

Finally, and very importantly, I would like to formally welcome HGUK's new sponsor for the whole magazine, EASTENDERS  PRIME WINE (CALAIS) the biggest and best importers of booze and ciggies in the country. EASTENDERS' prices and range are quite phenomenal: link up to their comprehensive site from the top of this page.

EASTENDERS' founder is sexy entrepreneur and TV producer DAVE WEST whose gorgeous fiancee, interior designer and socialite JOANNA DUDZIK graced our cover just last month. DAVE AND JO have become close personal friends of JEREMY and myself and we at HGUK are all delighted to have EASTENDERS on board.

Thank you for reading my page: please e-mail me at:


[email protected]



Do link up to my personal website:
www.sallyfarmiloe.co.uk

and don't forget to snap up my classic LOO TIME video for all the toddlers in your lives.

LOO TIME VIDEO available from:

[email protected] and:

http://www.121music.com/pages/video_01/home.html