So much has been said about global warming recently by the bearded female lentil eating open toed sandaled - dirty long yellow nails - woolly jumper clad -with holes - neo-hippies. It seems to me to be a lot of hogwash, because we have had the coldest/wettest 'Spring' for a long time. So it was a nice surprise to see the sun out at the Ice Age 2 premiere held at the Empire Cinema in Leicester Square, London. OK so it had been raining before and it did rain afterwards so we must try harder at pumping out the Co2 gasses fast, but you get the picture. Celebs in attendance included: JORDAN and PETER ANDRÉ with their kids, GAIL PORTER, the APPLETON sisters with their kids, NATALIE - ugly fat chick from Eastenders- CASSIDY, CHANTELLE - Oh My God!- HOUGHTON and horizontally challenged VANESSA FELTZ.

The film, directed by Chris Wedge, is a great kiddy flick ideal for dumping the kids at and going shopping for an hour and a half. Or having a cold bottle of Krug in peace.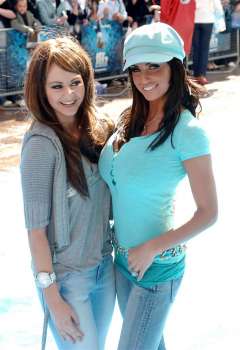 Jordan with her sister. copyright Joe Alvarez 2006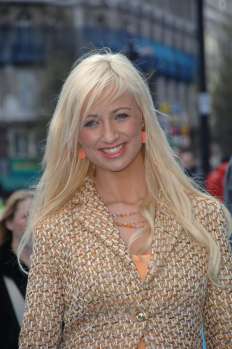 Chantelle without car. copyright Joe Alvarez 2006



Last week saw the lovely, though reality impaired -airhead- and Big Brother winner CHANTELLE HOUGHTON receive a surprise gift from her fiancé and fellow Big Brother contestant SAMUEL PRESTON. The gift was a brand new Vauxhall Tigra -it's a car dear readers- with a great big pink bow. It was delivered to her Mum's house. CHANTELLE was almost hysterical with joy. No, really. You probably saw my EXCLUSIVE pictures of this joyful event in THE SUN and THE DAILY STAR newspapers. PRESTON probably bought the car with the saving he made by recycling the engagement ring he had given to his previous fiancé. As soon as he dumped her the ring was quickly wrenched off the poor girls finger. She almost needed hospital treatment to fix her dislocated finger J. Allegedly. CHANTELLE is now the proud wearer of the ring. PRESTON'S excuse is that the ring was an heirloom.


Chantelle and her new car. copyright Joe Alvarez 2006



The legendary CONVERSE threw a launch party to celebrate a new Converse gallery in Camden, London. The party was a great bash, with plenty of canapés, cold bubbly and a burlesque act to keep even me satisfied. SADIE FROST -JUDE LAW'S ex wife- was the only vaguely memorable name present apart from moi of course. I was too busy getting fed and watered by two waitresses to even try to get my camera out to shoot sultry Sadie. I'm sure she'll understand. Having had my suspicions regarding the quality of the bubbly being served, I found out to my horror that we were being duped with Proseco! AAArrgh! The cheek. OK, so the goodie bag was excellent, as was the food but it's not all sunshine in paradise dear readers.

Biggest premiere this month was the Mission Impossible 3 installment at The ODEON Leicester Square, London. Attended by the whole cast and directed by J J Abrams, this latest sequel is possibly the best of the lot. The premiere itself was absolute PANTS. We -world's press- had to wait around for over 3 hours for the vertically challenged TOM CRUISE - who I used to like 'cos he made me look very tall- to finish his rounds with the fans. He obviously thinks he's the new Scientology Pope. The guy obviously suffers from RECTAL CRANIAL INVERSION because it took him all that time to pose for the cameras. Of course he was soundly boooed an hour earlier for not posing for pics as he went in the cinema to make a speech. This delay caused us to miss our deadlines for the papers and waste our time further. Half an hour later he came out and still refused to pose for the cameras. The PR's frantically tried to appease us by insisting that he would pose for photos. By the time he managed to bring himself to the press area and pose for pictures we all told him to P-SS OFF and no one in the press pen took a picture. It was hilarious. Fifty photographers downed tools and we are not even French. Worse was to come for the hapless JENNY FALCONER - GMTV presenter and main anchor woman for the premiere - who spent 3 hours on the red carpet building up TOM CRUISE and his flick only to be snubbed by not giving her an interview!!! What a p-ick. The cast that posed for us with no fuss were: SIMON PEGG, MICHELLE MONAGHAN, PHILIP SEYMOUR HOFFMAN, MAGGIE Q -whoever she is-, director J J ABRAMS and KERI RUSSELL .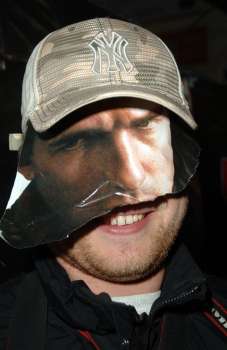 'Tom Cruise' copyright Joe Alvarez 2006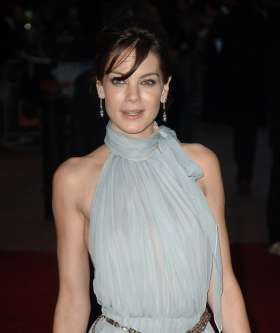 Michelle Monaghan copyright Joe Alvarez 2006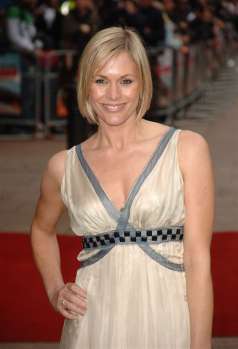 Jenny Falconer copyright Joe Alvarez 2006



Next month dear readers I will bring you all the smut and celeb goss from the Cannes Film Festival 2006.

Over and out, see ya next month.

JOE ALVAREZ


[email protected]


Words and all pictures copyright Joe Alvarez 2006.