At the moment I seem to be inspiring more fear and terror than the Sex Pistols in their heyday. I snapped Tara Palmer-Tomkinson mid smoke at the LBC Birthday Party at the Horticultural Hall in Vincent Square; poor TPT instantly slapped her hand over her mouth in best 'Doooh!' mode. Later she and her gentleman caller friend asked me to purleez not send the pictures out. (but why she lit up in the first place, with me right in front of her, throbbing lens in hand, I'll never know...) Anyway, in the next Friday's Daily Mirror, there she was caught in the act, fag in mouth, smoke all over her hair and egg all over her face - how was I supposed to know that the world's favourite It Girl had allegedly been shortlisted for a massive antismoking campaign? Her role in the latter may now, I fear, have gone up in, er, smoke.......oops.

A few days later I went to Leicester Square's The Venue where I'd gone to exclusively photograph Ant & Dec, tightlipped pop supremo Simon Cowell and Angus 'gimme a line' Deayton, the former presenter of 'Have I Got Nudes For You'. As the hapless PR led me towards them she mentioned that TPT was there waiting to do some pics too. When TPT and her Hugh Grant look-alike, took one look at yours truly, she grabbed her companion and fled the building, never to return. 'What happened? Why did she run off?' asked the PR, lips all a-tremble. 'Maybe she went for a smoke,' I casually shrugged...Erm, indeed.


TARA PALMER TOMKINSON copyright Joe Alvarez



I thought the ever lovely Amanda Holden would keep her head. After delivering a stunning performance in, and as, 'Thoroughly Modern Millie' - at the Shaftesbury Theatre with Maureen Lipman co-starring - Amanda gave me her usual smile and then, as I nipped up to the balcony, a great series of shots including, I later realized, several featuring her somewhat fetching cami-knickers. So it was with a grin that I greeted her outside the very same theatre the next day - I'd been shopping in Neal Street - but, to my amusement, Britain's leading acting beauty dived into her handbag, flung on her shades and hid between her two giggling companions. Perhaps she feared make-up less pics being splashed across the nation's front pages - the Lord alone knows why because, even without slap, Ms H still has much more than most, visually speaking.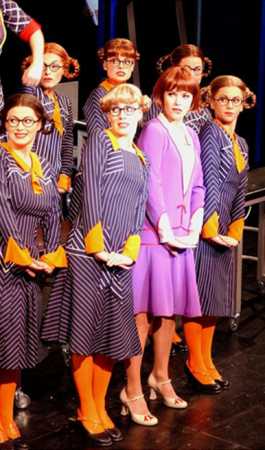 Amanda Holden copyright Joe Alvarez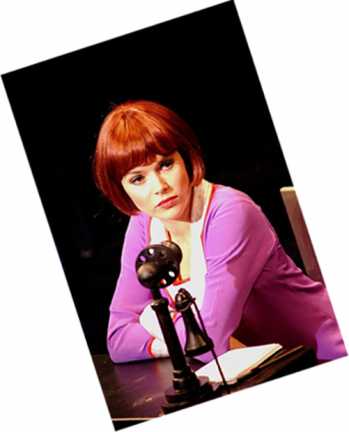 Amanda Holden copyright Joe Alvarez



And talking of visuals, sound met vision at the Fashion Rocks show, the biggest party of the year, filling to capacity London's Royal Albert Hall in aid of the Prince's Trust with, appropriately, Prince Charlie himself in attendance. Robbie Williams brought the crowd to their feet before Bryan Ferry bought the house down as Liz Hurley changed her kit a dozen times in two hours (must take her back to her days with Hugh). And Dennis O'Leary was his usual acerbic, and amusing self; the fourth time the clapperboard told him to 'fill' he exploded, 'Fill in? Fill IN?! What the hell do ya think I am? A performing monkey?'

While it was great fun and entertaining to boot you'd have thought that the organizers would have laid on some real live rock rather the actual mime fest we got. For the £250 tickets that most folk had fork out for (except for, ahem, the odd exception) not one single amp was plugged in and virtually every drummer seemed to be 'drumming' to the wrong beat. And, even though it was for A Good Cause, the goodie bags were appalling - a plastic bag full of adverts and a notepad - as was the airport style security search with hand held scanners which failed to detect my keys, camera, mobile phone and bulging wallet. Lucky Osama Bin-Liner wasn't in town....

Well dear readers must dash, the Krug's arrived and I've got to feed the servants.

See ya next month.

JOE ALVAREZ


Edited by Phil Strongman
ALL PICTURES COPYRIGHT of JOE ALVAREZ.
(copyright Joe Alvarez & Phil Strongman (c) 2003)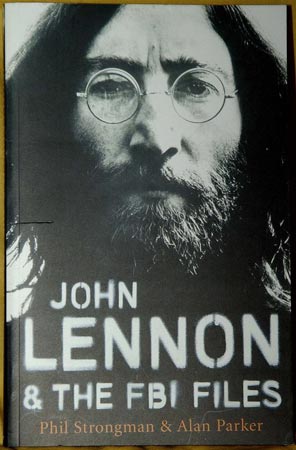 JOHN LENNON BOOK



JOHN LENNON & THE FBI FILES by Phil Strongman & Alan Parker (Sanctuary books) is on sale now.