Hi peeps! The cold weather has arrived with a vengeance but the showbiz bandwagon is at full swing. London saw the world premiere of Due Date starring ROBERT DOWNEY Jr and ZACH GALIFIANAKIS. An uptight thin bloke and a messy fat bloke travel across America, encountering an array of disasters on their way back to see thin bloke's wife.

John Hughes' 1987 comedy Planes, Trains And Automobiles was a blend of bromance, odd-couple comedy and road movie, a warm, smart star vehicle juggling gross-out gags with slapstick, rapid-fire scripting with sweetness and poignancy.





Robert Downey Jr and wife



So too Due Date. Todd Phillips' latest edges close to Hughes' template, from stolen wallets to obstructive desk clerks, car mishaps to awkward sleeping arrangements. Swap Steve Martin for Robert Downey Jr, John Candy for Zach Galifianakis, a dead wife for a dead dad and Thanksgiving for an imminent birth and you're there. Not huge on originality then, but it turned out to be a good laugh if somewhat predictable. Great to see Robert in a very good mood and to see him remember me from his last premiere. One thing for sure, Robert's distaste for pooches was apparent as he squirmed each time he came close the dog, present at the premiere, who also starred in the film.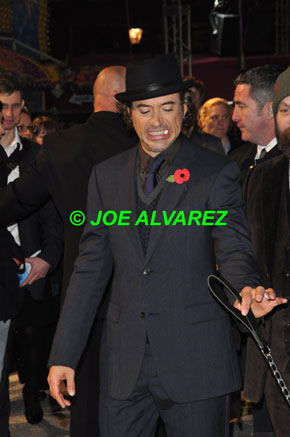 Robert Downey pulling face



GWYNETH PALTROW, has been in touch with Robert for addiction tips as she prepares to play an alcoholic in new movie 'Country Strong'. The clean-cut Oscar winner admits she struggled with the idea of playing a washed-up singer -she should've asked AMY WINEHOUSE- in the new film and needed help from someone who has battled substance abuse. Although ROBERT DOWNEY Jr has been sober for a long time, he wrote her a very detailed email to help her understand it.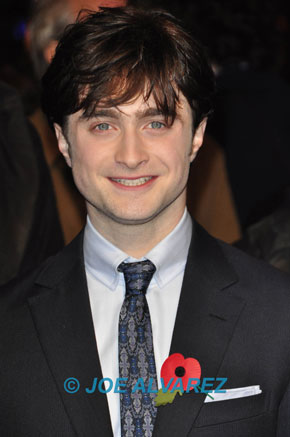 Daniel Radcliffe



The latest installment of the Harry Potter and the Deathly Hallows made its world premiere in Leicester Square, London. Harry, Hermione and Ron have grown up. The horrors they met at Hogwarts are but nostalgic memories. They are cast now into the vastness of the world, on their own. Voldemort and his Death Eaters draw ever closer. Also drawing near is an equally unsettling -for them- phenomenon, sexual maturity. Both are barely kept at bay in this first part of the last installment of the Harry Potter film saga. At the premiere this more mature theme continued when EMMA WATSON came into view.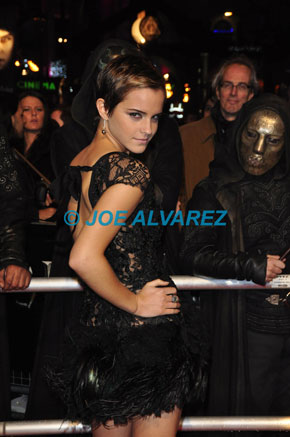 Emma Watson



She wore a short sexy dress, short hair do, and posed for me in a very knowing sexy manner. Oh yes, she learned to work the cameras! She looked fabulous and confident. Her best ever despite the inclement wet and windy weather.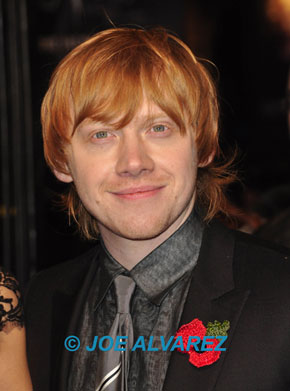 Rupert Grint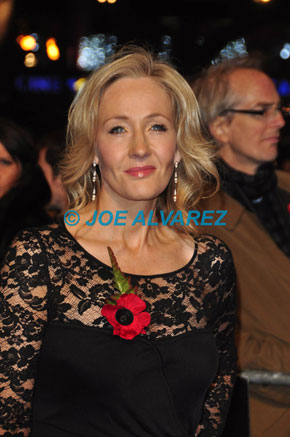 JK Rowling



The Royal world premiere of Narnia took place once again in London's Leicester Square.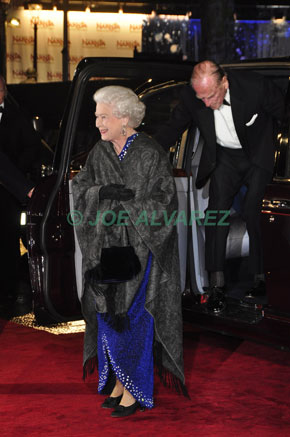 The Queen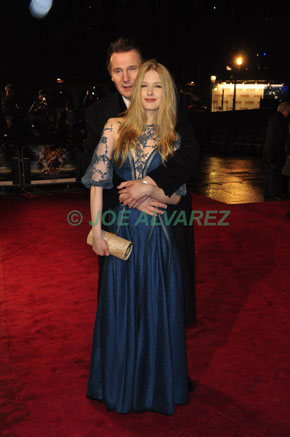 Liam Neeson



The latest version of the fantasy world created by C. S. Lewis had the Royal seal of approval as the Queen and the Duke of Edinburg attended the freezing cold premiere. The main thing I remember from this premiere was waiting an hour for the Royals to arrive. Because of the security issues, the red carpet was closed to fans and the Royals attended almost an hour after the cast had graced the red carpet.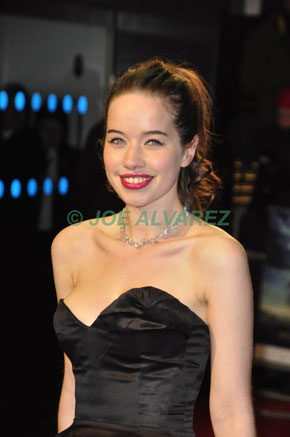 Anne Popplewell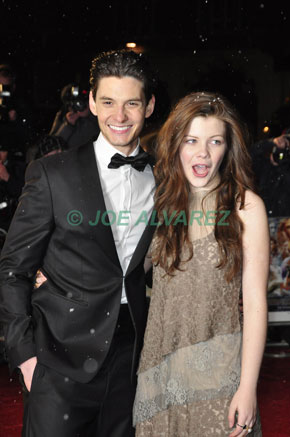 Georgie Henley, Ben Barnes



The temperature had dropped to -2, and snow was falling quite heavily. Funny thing was that in the middle of Leicester Square they had two small snow machines! Little did they now that the real stuff was to fall by the truck load. It was the coldest premiere I have covered! I'm dreading the Berlin film festival in February for the same reasons.

Rihanna was in town promoting her latest album 'Loud' at the Westfield shopping centre where she was in a vibrant mood sporting a bright red hairdo. Greeting the screaming hordes with the customary "Hello London!" she proceeded to plead to the audience to buy her new record as it was really 'good'.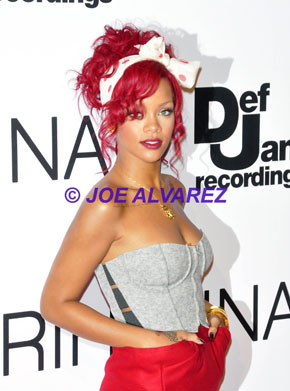 Rihanna



She did look very good I must say, apart from her choice of skirt which made her hips look far bigger than they really are. Maybe is the J Lo influence? Who knows. Who cares!

The Spectacle Wearer of the Year 2010 -yes, there is such a thing- took place at the V & A in London. What better excuse to quaff champagne than to make up awards for 'best' wearer of glasses?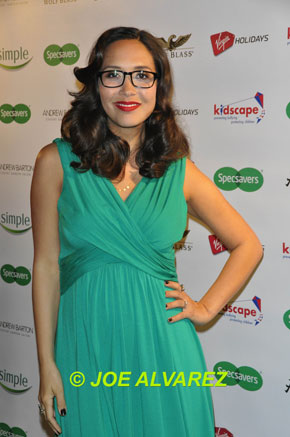 Myleene Klass



Taking a leaf out of 'Wimmin's' awards -there must be around 28 different women-only awards in London alone each year, there will not be one woman in London who has not won an award very soon. Sometimes just being alive seems to qualify for one.- we celebrated a random selection of spectacle wearers for no particular reason. But FUN it was.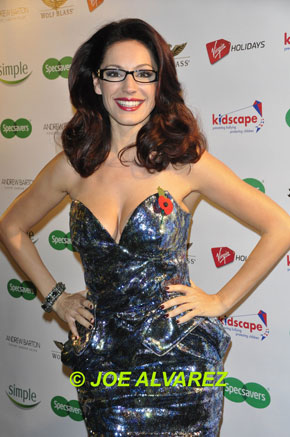 Kelly Brook



This year's Celebrity Spectacle Wearer of the Year was won by MYLEENE KLASS. KELLY BROOK -the face of Specsavers- was also in attendance.

This month's biggest music event had to be the Jingle Bell Ball -in aid of Help A London Child- held at the O2 Arena.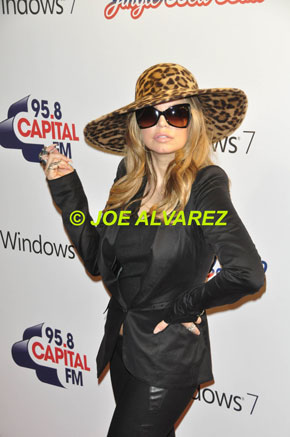 Fergie -Black Eyed Peas-



Capital Radio's annual -two day- extravaganza took off to a spectacular start with acts like the BLACK EYED PEAS, DUFFY, NICOLE SCHERZINGER, TAIO CRUZ on the first night. Second night we had KYLIE MINOGUE and JLS amongst many others acts. Its always a pleasure to cover this event as we are treated so well.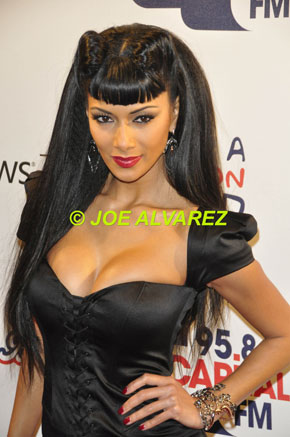 Nicole Scherzinger



The press room was stocked up with booze -it was a Saturday night- and as soon as we emptied the large fridge it was replenished immediately. The red carpet was very relaxed, and I had the freedom to come and go as I pleased. -Mainly to top up from the press room!- Great success indeed, and good cause. I shall return next year!
So many events dear readers, even with an edit, so much went on this month.
A Night with NICK EDE, went very well. Nick's annual fundraiser for the Stroke Association -held at Swarovski's London- was another fun champagne and canapes filled event.





Konnie Huq and Jenny Falconer.



Celebs who came out in support included: JENNY FALCONER, KONNIE HUQ and MEG MATHEWS.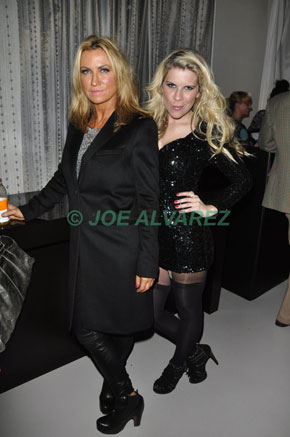 Meg Mathews and friend.



And finally dear readers, SIENNA MILLER came out in aid of yet another charity.
World Aids Day to raise awareness for the AIDS cause.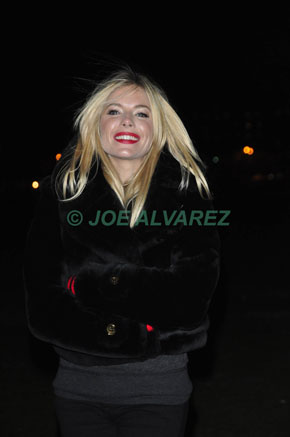 Sienna Miller



As if we don't get enough awareness thrown down our throats by this charity in particular every minute of everyday, whilst the decease spreads ever more each year. Sure, lets help, but it just seems that the bigger the charity, the LESS they fix. The problems NEVER go. An industry indeed. I could say a lot more, but it's the Christmas festive season!!!!

HAPPY CHRISTMAS and NEW YEAR DEAR READERS!!!!!!!!!!!! - Not 'Season's greetings' - HAPPY CHRISTMAS!!!!!!!!!!!!

Over and out, see ya next month.

JOE ALVAREZ



[email protected]



Websites:
www.myspace.com/redcarpetspecialist
www.theimageworx.biz

My video from Cannes:
http://www.youtube.com/watch?v=UALZsBFR-Pk

WORDS AND ALL PICTURES COPYRIGHT JOE ALVAREZ 2010.