Summer is finally upon us and with it the tennis season. Sporting stars old and new where out and about town celebrating the start of the Wimbledon Championships. At the pre-Wimbledon party at the Kensington Roof Gardens we had a glitzy array of talent in attendance. Half the people there were hard to recognize at first as we tend to only see them in sporting attire.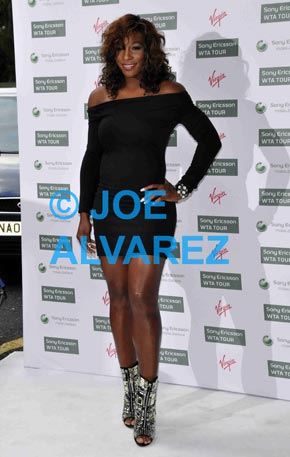 Serena Williams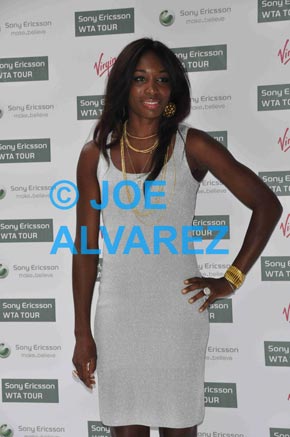 Venus Williams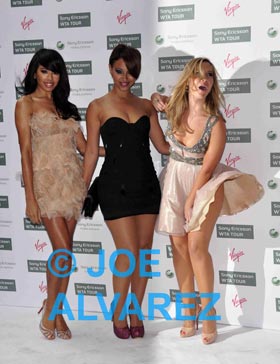 Sugababes



So when SERENA WILLIAMS turned up, I thought security had been called to an incident at the club. She is easily bigger than the average bouncer. Crikey. Still she looked good in a black dress and has definitely the biggest butt in the history of tennis. I kid you not. Her sister VENUS WILLIAMS, trying to not be eclipsed by her turned up in a silvery number. MARIA SHARAPOVA dazzled in a great looking glittery dress and HOLLY BRANSON quasi famous for simply being the daughter of millionaire Virgin airlines owner RICHARD BRANSON. Pop band SUGABABES were in fine form and a gust of wind blessed my photo of them as you can see. I managed half a page in the Daily Star with that pic.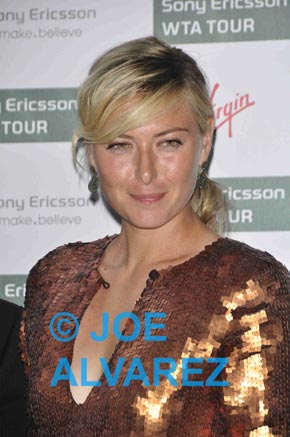 Maria Sharapova
Jessica Lowndes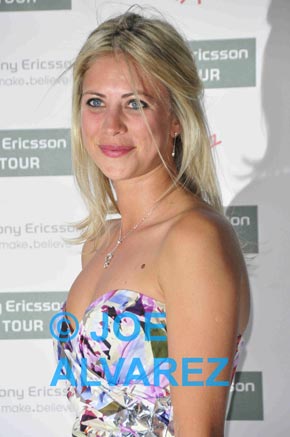 Holly Branson



The event was being sponsored by Virgin so that excuses Holly's presence. Cutest celebrity guest had to be the raven haired JESSICA LOWNDES from hit TV series 90210. She certainly worked the cameras. She looked fabulous. JONATHAN ROSS arrived in his Morgan convertible two-seater with RUSSELL BRAND.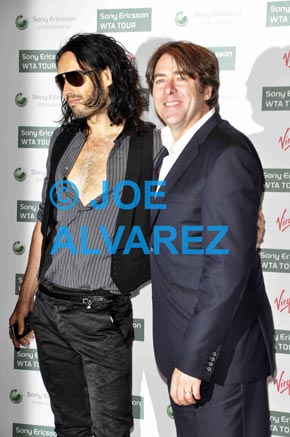 Russell Brand and Jonathan Ross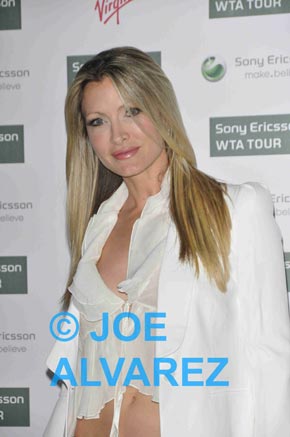 Caprice



Just as well that Virgin had sponsored the event as, had it been dire airline RYANAIR celebrities would've probably arrived looking totally disheveled and barely able to walk. They would've no doubt been charged to get into the party and charged again to use the toilettes. RYANAIR is the worst airline I have ever had the misfortune to travel with. The are the biggest rip-off with hidden charges and easily the worst airline in the world for customer services. In my extensive air travel experience this has been the case. Avoid that airline like an ex-girlfriend with syphilis. That airline would be almost OK to carry cattle or for deporting terrorists, though I fear the Human Rights act might deem it too cruel an ordeal. Building a boat from scratch and rowing across the channel would be more rewarding than flying with that con-airline. Still, cheer up, positive news from the tennis season, loathsome stork ANDY MURRAY was booted out of Wimbledon by RAFAEL NADAL. Fantastic!

Staying with the tennis theme, the Slazenger party kicked off at Movida in fine style. The event, simply held to celebrate tennis saw JOHN McENROE, PAT CASH, JENNY FROST, KIRSTY GALLAGHER and JONATHAN ROSS attend and have a great fun party.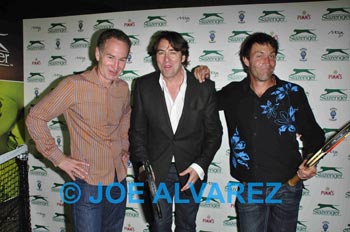 J McEnroe/Jonathan Ross/Pat Cash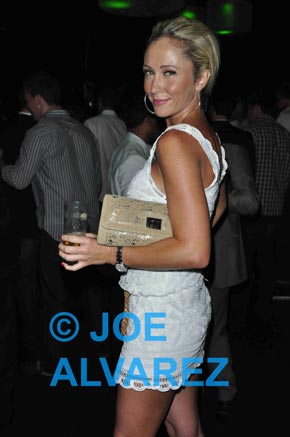 Jenny Frost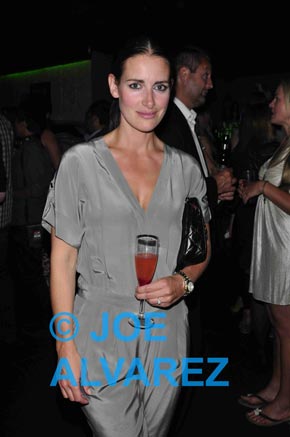 Kirsty Gallagher




All the celebs played 'ball' and gave me lots of good photos. The free bar was an advantage! JOHN McENROE and PAT CASH later went outside onto the street to play tennis for a few minutes. It was fun to see the whole street closed just for this. You probably saw my pics on a whole page in the Standard newspaper. Afterwards inside the club there was a Q&A with both players, whilst I propped the bar up.

The Polo season is alive and well, and at the Laureus Polo Cup I was able to get some practice in. I love Polo but don't get the chance to play as often as I would like. So I hit the pony practice run and was there for a while. The 'wooden' horse was a great opportunity to fine-tune my 'mallet swing'. I had not played in ages and this fact became very obvious. After an hour or so I was ready for the bar and yes a very comfortable chair. Jeez, that was hard.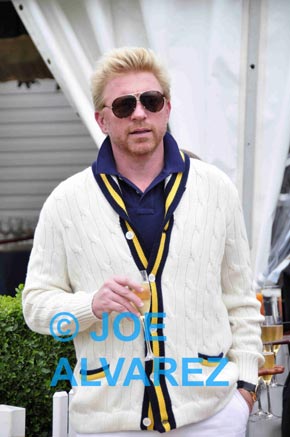 Boris Becker



Celebs started to arrive and BORIS BECKER and family were in attendance. Most of his family anyway. His wife Lily, with four month old baby Amadeus, and ten year old Elias. I chatted with Boris about the world cup and Germany's performance, then with his wife Lily about photography. She's a keen amateur and had just bought a professional camera. They were all so amiable it made it a good excuse for me to not carry on horse riding. When I ran out of excuses to myself, it was time to have a play.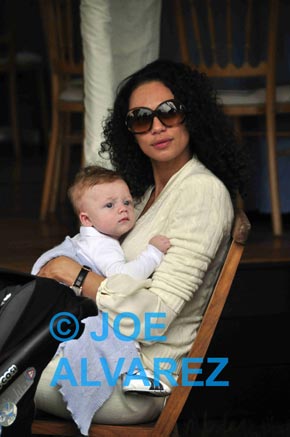 Lily Becker and baby Amadeus



To cut a long story short, I nearly died various times, as the pony unwittingly tried several times to throw me off. My equestrian ineptitude for all to see. Still, i improved a little and even hit the ball a few times, I think. At the end of the afternoon I felt like a prostitute after her first night's work. Legs were killing me! The pics I took of baby Amadeus and mother Lily were published all over Germany. So they pain was rewarded!

Taste of London is a wonderful -in principle- food festival held in London's Regent Park each year. It's the only place I know where you are charged £45 just to get in the place. ALL FOOD IS EXTRA. If you don't have a press ticket you have to pay for everything. Imagine a restaurant charging you £45 justing for getting in! Food extra. What a total con. Even if you wanted to pay for food there was a queue for everything. Nice idea, but so wrong. ALL tickets should include food. I tasted a disgusting cider which I handed back, and apart from the wonderful celeb chef GARY RHODES who cooked a delicious lamb -something- for me the whole experience for me was dire. Never again, even with my press ticket.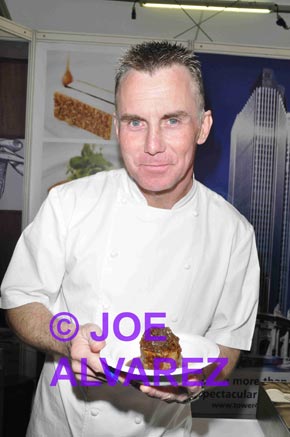 Gary Rhodes



LEONARDO DI CAPRIO was in London for the premiere of his new film Inception. It goes like this: Dom Cobb (Leonardo DiCaprio) is a skilled thief, the absolute best in the dangerous art of extraction, stealing valuable secrets from deep within the subconscious during the dream state, when the mind is at its most vulnerable. Cobb's rare ability has made him a coveted player in this treacherous new world of corporate espionage, but it has also made him an international fugitive and cost him everything he has ever loved.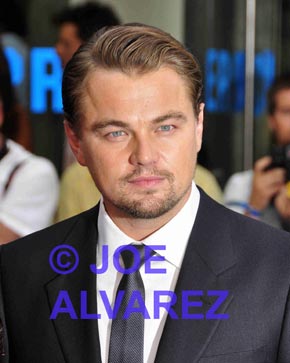 Leo Di Caprio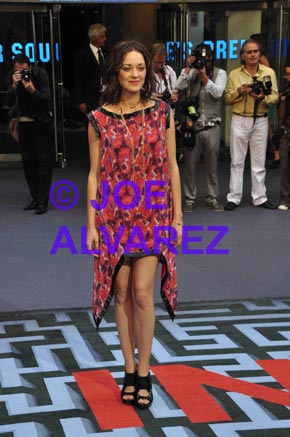 Marion Cotillard



Now Cobb is being offered a chance at redemption. One last job could give him his life back but only if he can accomplish the impossible: inception. Instead of the perfect heist, Cobb and his team of specialists have to pull off the reverse: their task is not to steal an idea but to plant one. If they succeed, it could be the perfect crime. But no amount of careful planning or expertise can prepare the team for the dangerous enemy that seems to predict their every move.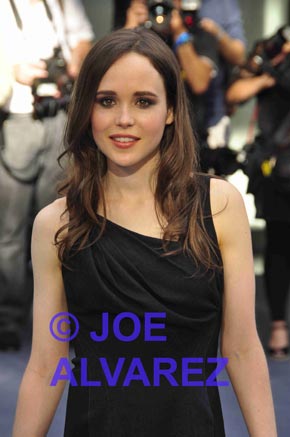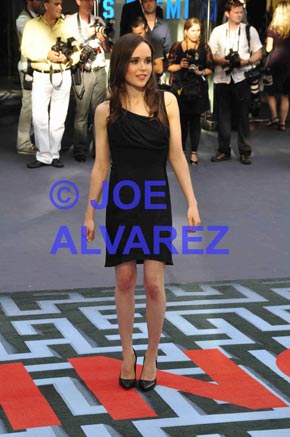 Ellen Page




An enemy that only Cobb could have seen coming...
The film directed by Christopher Nolan, is worth watching.
At the premiere Leo at least had a change of suit. He normally wears a dull grey number. The charcoal suit was a welcome -if slight- change. Whoopie-do. Co-star ELLEN PAGE, looked like a small child. She's so skinny! Her shapeless dress didn't help her one bit. MARION COTILLARD also failed in the dress department so for 'stand-out' pics for the newspapers and magazines, it was a bit of a failure. PIXIE LOTT was a small saving grace, with a nice bohemian combo.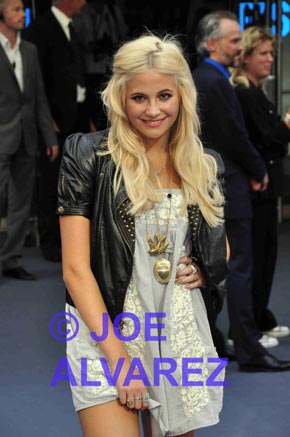 Pixie Lott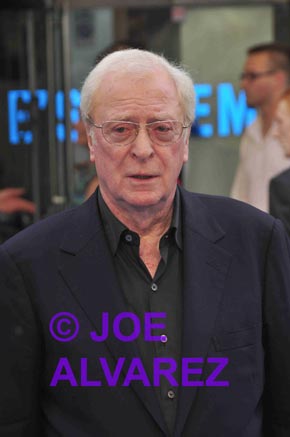 Michael Caine



RUSSELL BRAND makes his film debut with Get Him To The Greek. It's about a record company intern who is hired to accompany out-of-control British rock star Aldous Snow to a concert at L.A.'s Greek Theatre.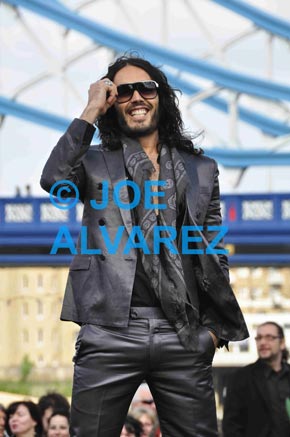 Russell Brand



I found it quite funny although it tried too hard to shock. Great fun though. The photocall for the premiere took place by Tower Bridge in London and saw Russell and fat boy co-star -appropriately named- JONAH HILL posing with a bevy of scantily clad models. I felt at home.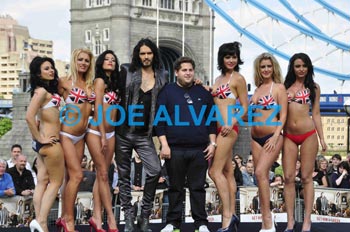 Russell Brand and girls



And finally, WELL DONE SPAIN!!! World Champions at last. I nearly lost my voice celebrating. Well, they were my 'B' selection. I nearly lost my voice also watching my 'A' selection, but it was mainly in anger at England performing so badly!

Over and out. See ya next month.


JOE ALVAREZ



[email protected]



websites:
www.myspace.com/redcarpetspecialist
www.theimageworx.biz

WORDS AND ALL PICTURES COPYRIGHT JOE ALVAREZ 2010.