Once again peeps I bring you the great Venice film festival. Despite the efforts of certain Islamic ignorant smelly oiks who attempted to blow up planes - thankfully their plot was foiled and these cretins were arrested - I was able to take most of my camera equipment and laptop - despite the limits placed after the bomb attempts - on the plane as hand luggage. Otherwise dear readers it would've been risky to cover the festival as many insurers don't cover camera equipment stored in the hold of aircraft! The flight was quite eventful as the plane was full of the usual suspects - my friends, colleagues, PR's and camera crews- all en route to cover the fest. The plane resembled a hyperactive school bus. Having landed at Marco Polo airport I was soon on the boat heading to my hotel with my sunglasses on and the sun toasting my skin. At this time of year Venice is always boiling. The next day was the opening night, so this entailed wearing a black suit and tie in temperatures of around 35 degrees C. See what I do for you lot sat at home cozy with the rain slashing down. Its not easy you know! Specially as this year the famous Beck's bar -opposite the red carpet with free alcohol all day for ten days - was not there. No sponsorship from Beck's! The only reason I didn't fly back and forth to the UK was because I had two colleagues restraining me pleading me to stay. Or perhaps the real reason for my restraint was that they would've had to pay more for the Hotel rooms as we were sharing costs....What a let down though. The opening night was a bit of a disaster as we didn't get any decent celebs apart from Helen Mirren of course - so it took longer to get ready in that heat than to photograph the first night. Pants. Still, half a dozen of us went to the nearest bar to start the proper coverage of the festival.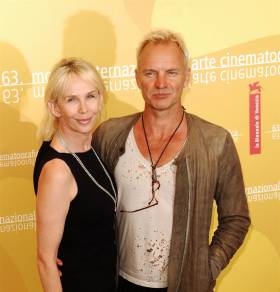 Sting and Trudy Styler - Copyright Joe Alvarez



Six and a half hours later we found our hotel, even though it was only a couple of streets away. Amazing what alcohol can do. Its properties have allowed generations of hairy ugly women to fall pregnant and re-populate the earth. Without ugly women's children there would be no income from taxation because there would not be enough peeps to fund these. So you see, they owe it ALL to alcohol. Society has flourished because of it, and even farming was developed and expanded, to grow the basic crops not to feed -at first- but to make erm... alcohol. Countries that ban alcohol combat the effects of hairy ugly women by making them cover up with Burkas and similar full length clothing. Women there are told it's for religious reasons. So, getting married in these countries is like playing Russian roulette. You never know the state of how hairy the person is underneath all those layers. Women there are relatively lucky compared to the men - at least they get to see who they're marrying. Or be forced to marry more like - Its nothing to do with religion! Believe me.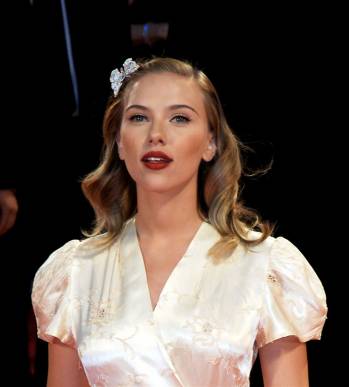 Scarlett Johansson - Copyright Joe Alvarez



The gorgeous unveiled SCARLETT JOHANSSON was in Venice to plug her new flick The Black Dahlia where she co-stars with JOSH HARTNETT. The film directed by Brian De Palma and based on the novel by James Ellroy has had mixed -politically correct version- reviews. In other words, a bit pants. Some people described it as "hilariously funny" though it wasn't meant to be. You get the gist. But anyway who cares as long as you didn't pay to see the film- because Scarlett looked great at the premiere in a retro 40's style dress. She looked a thin Marilyn Monroe. Gorgeous. JOSH HARTNETT looked like the standard bloke in a dark suit. Why must men wear the same c--p at all premieres? So I only do head shots of the men.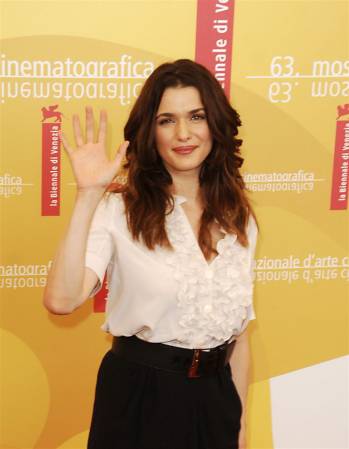 Rachel Weisz - Copyright Joe Alvarez



What really made me giggle was all smiling RACHEL WEISZ at the premiere of The Fountain. Though she looked pretty enough in Versace - OK I probably would, after a couple of pints maybe - on the red carpet, the reality of the situation is that critics don't like the film. In fact it was booed by them at the festival! Directed by Darren Aronofsky - HER BOYFRIEND! what was the casting session like? The film tells the tale of a 16th century Spanish explorer, 21st century scientist and a 26th century astronaut. You can see why people were confused...Miss WEISZ said she had every faith in the movie. Mr. Aronofsky had a lot of fun directing the sex scenes with his fiancée – Weisz - and HUGH JACKMAN. He encouraged her and Hugh to let it rip with each other. The perv. Now we know why the film was really made, knowing that all major studios had previously rejected the film. "I think its wonderful that the film is so different. I would love to work with Darren again," she -Weisz- said. Of course you would. He's your bleeding boyfriend. You're going to work with him as soon as you get home. She'll definitely get the next role too as they both like those quasi threesomes. Yes, I'm jealous.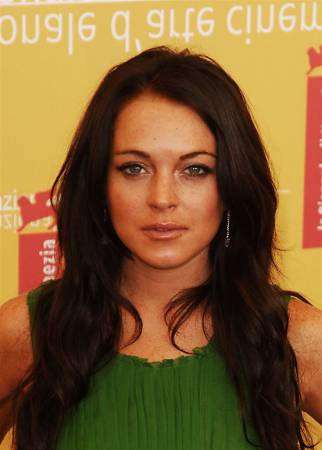 Linsey Lohan - Copyright Joe Alvarez



The gorgeous LINSEY LOHAN was at the fest to promote her new film Bobby, which depicts the assassination of US Senator Bobby Kennedy. The accident prone actress managed to stay injury free and provided me with great photo opportunities. Although what all of you really want to know is that Linsey hardly ever wears knickers. I know! SANDRA BULLOCK was also present as her new film Infamous premiered in Venice.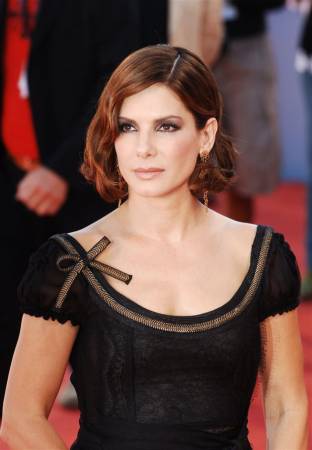 Sandra Bullock - Copyright Joe Alvarez



The real accolade though goes to the beloved HELEN MIRREN who won best actress for her role in The Queen. Helen was a great trooper and gave me lots of time to take the pictures I needed to take and seemed really happy to have won the Copa Volpi. It was funny as when asked by a colleague what dress she was wearing –designer - she didn't know and when an assistant searched for the label in her dress he couldn't find it. So, we'll never know what designer made her dress. Or was it M&S?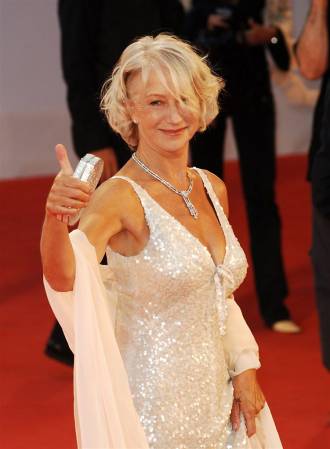 Helen Mirren - Copyright Joe Alvarez



This year's fest was no way near as good as the previous ones. It was very disappointing. Main reason was the lack of celebs. Yes, a few turned up but normally its a ten day celeb production line. No such thing this year. what didn't help was the fact that Rome is launching its own film festival in October and celebs don't want to fly out twice in the space of just over a month. Rome seems to be tripping Venice over. Two film festivals in one European country? So close together? I smell trouble. The one it did do was give me a holiday as the second week was a bit quiet as regards A list celebs, so I was able to go to the beach a lot and sunbathe. The Italian restaurants my colleagues and I went to in Venice were not that great. Geared for tourists expensive and very average. In the end we ended up various times in a CHINESE restaurant which had far superior -just don't ask what the meat was- quality food. You can find far better Italian restaurants in London than in most of Venice and surrounding islands. The Italian ice cream however was to die for!

Well dear peeps I've got a blonde knocking on my door delivering my weekly ration of Krug, thus, gotta go!

Over and out, See ya next month.

JOE ALVAREZ



[email protected]



Words and all pictures copyright Joe Alvarez 2006.