This time of the year is once again very busy in showbiz land. One of the many events I've covered this month is the Q -magazine- Awards held at the Grosvenor - pronounced 'Grovner', not Grossvenor or Grossnah as some unwashed folk call it - House Hotel. Guests included: PAUL WELLER, LIAM GALLAGHER, NOEL GALLAGHER, THE PRODIGY, CHRIS MARTIN, CHARLOTTE CHURCH, KAISER CHIEFS, M.I.A., THE MAGIC - don't call them fat or they'll walk off stage- NUMBERS, JAMES BLUNT, DAMON ALBARN and SHARLEENE SPITERI. Some of the lucky winners this year were: PAUL WELLER - as always a bit of a miserable sod now a days as he hardly ever poses for pictures at these events- got a gong for 'Outstanding Contribution To Music' which I think is well deserved. The GALLAGHER brothers didn't disappoint as they turned up giving the finger to all and sundry though at least they posed for pics. Liam behaved himself, I suspect mindful of the lesson he learnt a while back when he got cocky in Berlin and he got a spectacular beating by a group of estate agents and lost his front teeth. Anyhow they picked up two awards, first was the 'Best Album' for 'Don't Believe the Truth' and second the 'People's Choice'. THE PRODIGY won the 'Innovation in Sound Award', JAMES BLUNT won the 'Best New Act' gong and COLDPLAY won the peculiar 'Best Act in World' today. Peculiar because if you don't like them they can hardly be the best.......They are good, but sickeningly PC. I didn't see Charlotte Church too drunk which was the only surprise of the afternoon, but didn't she look somewhat restrained in that new hairdo?!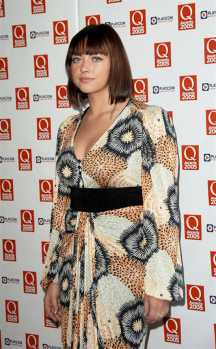 Charlotte Church copyright Joe Alvarez 2005



The London Film Festival has hit town and we have a sprinkling of stars and quasi stars in attendance. The opening ceremony was the premiere of the Constant Gardener starring RALPH FIENNES and RACHEL WEISZ. RALPH FIENNES is at his best playing wooden characters in my opinion. Remember him in 'The Mighty Oak tree', 'Sudden Oak Death', 'My Dutch Friend Elm Is Deceased', 'Wooden Bench Gets Sodden in Rain', 'The Magic Plank of Wood' and 'Chestnut Blight'? OK maybe not. However in the 'Constant Gardner' he is VERY good, and no, it's not about planting trees! I was very impressed to see him recover so well from the well documented turkey 'Maid in Manhattan'. RACHEL WEISZ does well too but the subject matter of FERNANDO MEIRELLES's film is too predictable and now boring for me; big corporations evil and 'do gooders' angels etc. Schindler's List is still RALPH FIENNES best film. Anyway, the weather had the last laugh as it p-ssed down throughout the premiere.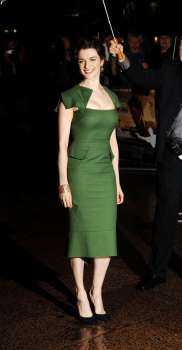 Rachel Weisz copyright Joe Alvarez 2005



Another film showing at the London Film Festival is PROOF Starring GWYNETH PALTROW, Sir ANTHONY HOPKINS and JAKE GYLLENHAAL. Directed by JOHN MADDEN it premiered with only GWYNETH PALTROW showing up. Even hubby -Coldplay's - CHRIS MARTIN didn't show up! So, bit disappointing the rest of the cast didn't turn up but Gwyneth was a true star, she posed for me a long time and I got very good pics. At least my work was thus done quickly and I got re-united with my champers.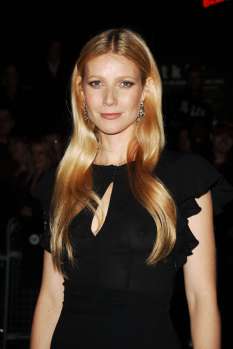 Gwyneth Paltrow copyright Joe Alvarez 2005



A very good play at the moment is 'AS YOU DESIRE ME' at The Playhouse theatre with KRISTIN SCOTT THOMAS, BOB HOSKINS, MARGARET TYZACK, JOHN CARLISLE, RICHARD LINTERN and FINBAR LYNCH. KRISTIN SCOTT THOMAS having just finished filming 'Chromophobia' with -yes- RALPH FIENNES and PENELOPE CRUZ, Ms Thomas launches herself with great gusto into the character of 'Elma' who's a singer in 1930's Berlin. Gist of it is Elma was the victim of a serious assault during World War One and as a result lost all her money. - All the girls I know simply blow it all in cosmetics, hairdo's and the Selfridges card - A man appears and tells her she is the wife of an Italian aristocrat. A new life awaits her.......? Go see it you tight wads I'm not telling you.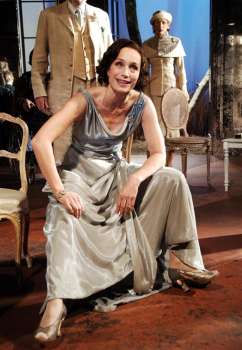 Kristin Scott Thomas copyright Joe Alvarez 2005



And finally a big thanks to my friend and colleague GOFFREDO for giving me this pic of erm 'your truly' in shoot mode during the filming of the second series of PAPARAZZI in Venice this year. Series will be shown in the new year on the BBC.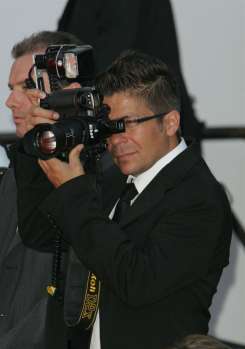 JOE – PHOTO OF MOI



Over and out. See ya next month.

JOE ALVAREZ


[email protected]



Words and pictures copyright Joe Alvarez 2005