The Lancôme Fashion Show & Party at the Old Bishopsgate Market raised a few grand for charity and came complete with plenty of up-and-coming celebs - including Liz Jagger, Leah Wood, Jemma Kidd - as well as firmly established names such as the great white queen Phillip 'Taboo' Salon, Jemma Kidd, Helen Windsor, Suggsy from Madness, Gaby Roslin, Phil's old pal actress superstar Amanda Donohoe and, of course, yours truly. Great champers, great fash, great bash - unlike the Guardian Interview with 'ocker Aussie' Russell Crowe at the NFT where the tough guy thespian ran from the cameras and it took some serious work from a an er, 'expert' lens marksman i.e. me to capture the overweight actor's fleeing form. Such Antipodean nervousness, no wonder they couldn't hang on to the Rugby World Cup...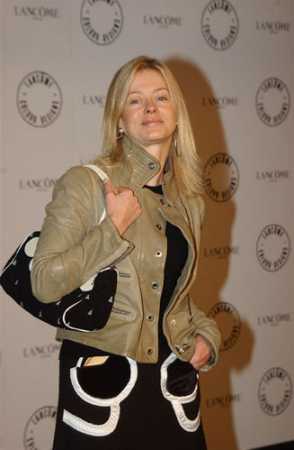 Lady Helen Taylor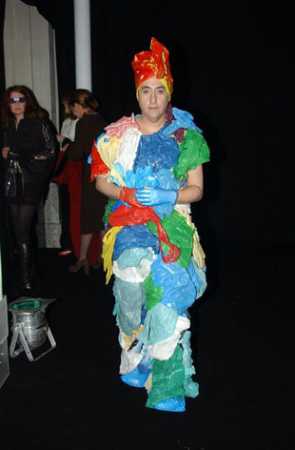 Phillip Salon fashion Queen COPYRIGHT JOE ALVAREZ



Gordon 'arrogance is good' Summers - or Sting as he's now known - was made of sterner stuff and stood his ground while launching his autobiography 'Broken Music', the moving story of how the Geordie ego fought his way to the top of the AOR stadium pile. Fans were queuing outside from 5 am onwards - I was about to chuck one some loose change, coppers mind, on my way in to the photo-call when I realized that he was a dedicated follower of the man who put the 'wa' in New Wave...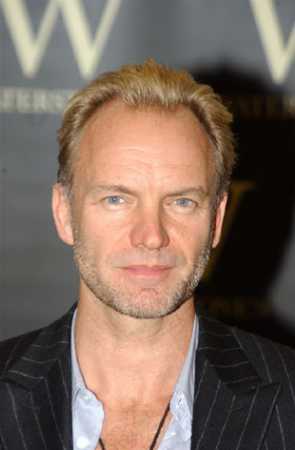 Sting COPYRIGHT JOE ALVAREZ



Speaking of tantric sex - and, let's face it, Sting doesn't talk about anything else - the same week saw me at Heathrow airport exclusively capturing the arrival of hardcore porn legend Ron Jeremy who was here to launch his 'stand up' - fnar! fnar! - career at Soho's Madame Jo-Jo's. Ron the Don had dozens of fans waiting for autographs, either because they're fans of the Kidd Rock pop promos he's be in - or maybe it's just because they're the owners of one of his 1,700 plus skin flick films... But that's enough filth for the moment, let's press on into mud - or rather, the open road that's regularly churned up by the wacky racers of the Gumball Rally. The illegitimate sons of Burt Reynolds were partying at the film premiere of 'Gumball 3000' and midst that happy clan of speed freaks were Bam Magera from Jackass, Lisa B, Jodies Kidd & Marsh and me (still hungover from the Robbie party the night before).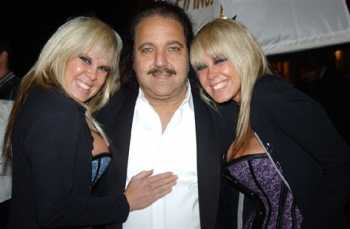 Ron Jeremy COPYRIGHT JOE ALVAREZ



If only there was time to talk about the 'Love Actually' premiere, where Hugh Grant, Colin Firth, Martine 'love me' McCutcheon and proper actress Emma Thompson jostled to get under my Nikon. I actually missed a couple of classic shots because my champers got up my nose - at least, I think it was champagne - so much for straws. If only there was time - but there isn't so I'll just say, have a good one and see ya next month in 2004...


JOE ALVAREZ



[email protected]



Edited by Phil Strongman (Copyright Alvarez/Strongman 2003)

ALL PICS COPYRIGHT JOE ALVAREZ