This month dear peeps I am giving you more condensed picture-led column as I am in between traveling assignments and can't can't stretch out my deadlines any further!

The 35th Toronto film festival launched nicely from its brand new headquarters at the TIFF Lightbox building across the Roy Thompson Hall. The 'TIFF' -Toronto Film Festival- is my favourite festival to cover as it is very relaxed and friendly considering the quality of the talent in attendance each year. While the fashion world had all eyes on New York Fashion Week, tons of stars flocked north to Canada for the first big weekend of the TIFF. On Friday, the cast of 'The Town' headed out to dinner together after a successful press conference earlier that day. By Saturday, JENNIFER GARNER flew out from LA to meet her husband, BEN AFFLECK, and joined in the red carpet fun at the premiere of 'The Town'.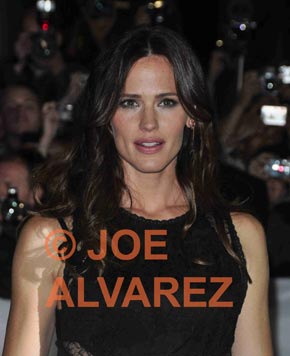 Jennifer Garner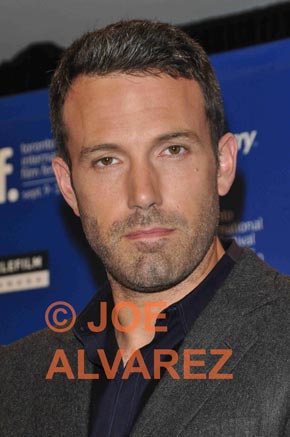 Ben Affleck



She wore a sexy black dress, while Ben once again larked around with JON HAMM and JEREMY RENNER before introducing his second directorial effort to the audience. The whole crew, Jennifer included, celebrated late into the night at their afterparty. Ben's best friend MATT DAMON also has a movie at the festival, Hereafter, and he stepped out that afternoon for a private lunch for his ONEXONE foundation.

My work itinerary was quite intense. I had 3 press conferences and 3-4 premieres EACH day. Coupled with the filing and captioning and well, it was early morning finish each night. I'm not even mentioning the parties and copious amounts of -free- alcohol. It was a 12 day marathon.

Hottest premiere of the festival had to be 'Passion Play'. MEGAN FOX -starring with MICKEY ROURKE- is one hot freak show. In the first images from her new film, the 24-year-old starlet debuts as Lily, aka Bird Woman, a smoking hot carnival worker who happens to have a pair of wings. OK so the film got panned, and fellow journos said it was one of the worst films at the festival. But who cares? You have MEGAN!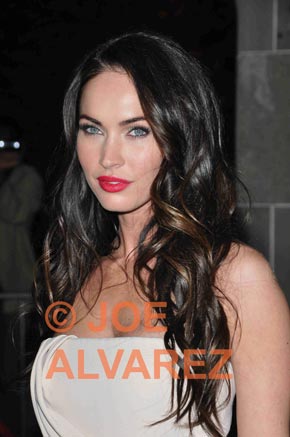 Megan Fox



One of the very good things for me in Toronto is having so many friends and fantastic colleagues. It makes my work so much easier and it puts me on a continuous jolly-wood mood. At the press conference of 'The Black Swan' starring the gorgeous NATALIE PORTMAN and WINONA RYDER I just happen to quip whether Winona had paid for the clothes she was wearing. This caused laughter all round and -despite Winona asking me to leave in a humorous way- NATALIE PORTMAN especially enjoyed it. No, of course I didn't leave. I pay for my clothes.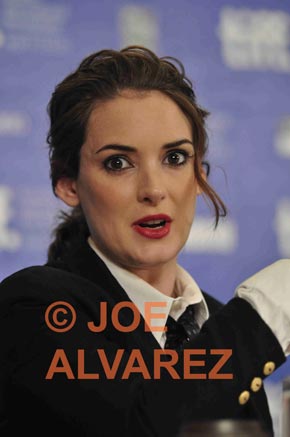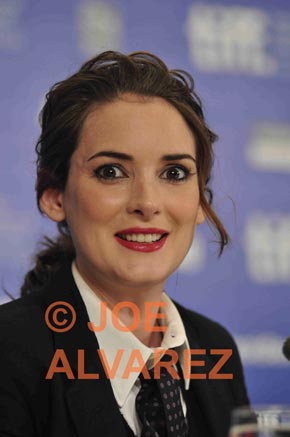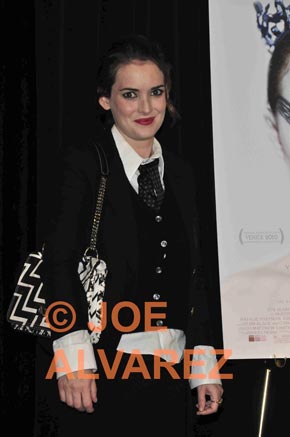 Winona Ryder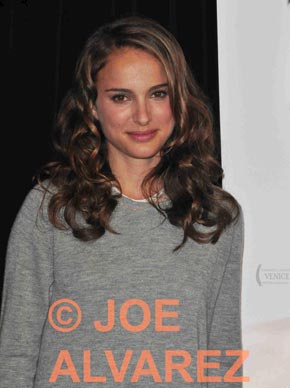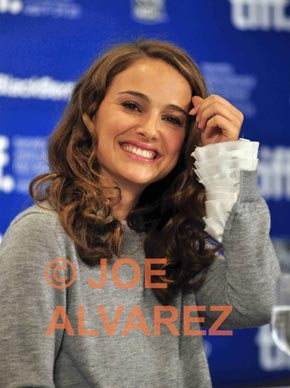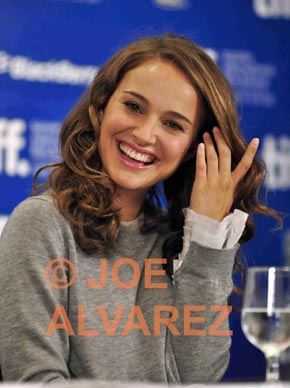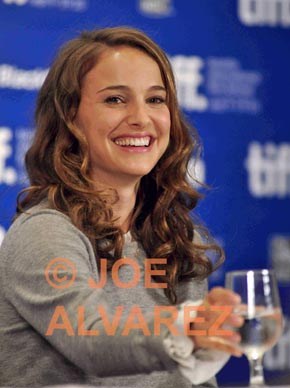 Natalie Portman



After talking to so many actors and directors, and attending so many conferences, one thing comes across every time: How difficult it is to get funding and distribution deals even when you have major stars in the films. When ROBERT REDFORD couldn't get any funding for so many years, you know how difficult it can be. HILARY SWANK and director Tony Goldwyn took six years of struggle just to make Conviction. Same story with JENNIFER CONNELLY's effort 'What's Wrong with Virginia'.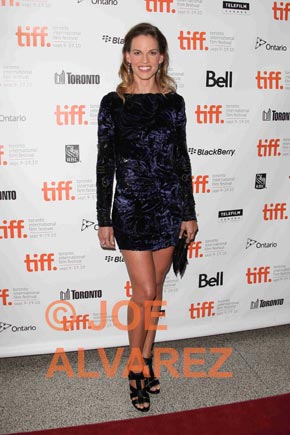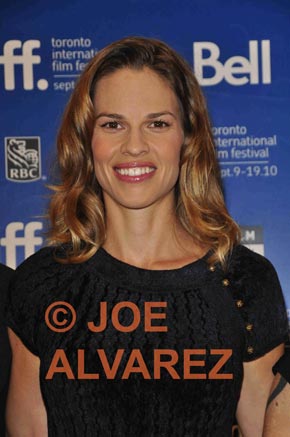 Hilary Swank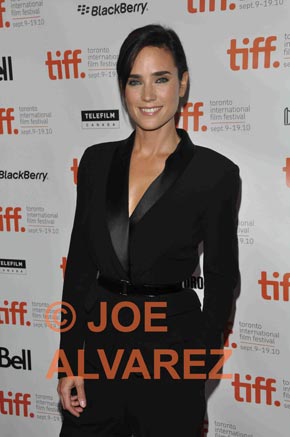 Jennifer Connelly



At the press conference Oscar-winning actress Hilary Swank brought to tears a Massachusetts single mother of two whom she portrays in 'Conviction,' about Betty Anne Waters's struggle to clear her brother of a brutal murder. Swank said: "That's when I'm reminded why I'm an actor. I'm an actor because I love people and I love their stories and I love their heart and I love their passion and conviction that makes them prevail," Stoic Waters sat nearby trying to hold back tears. One thing I found out in Toronto is how deep and soulful HILARY SWANK is, as well as a great actor. We spoke after the press conference, and although I can't divulge the content of our conversation as it was personal, each time she looked at me it was as if she could read my soul in a second. So scary. We got on well. This, coming from a coarse skeptic at the best of times! Go figure.

Another impromptu meeting in Toronto over coffee came with BILL GATES and director Davis Guggenheim. We discussed world education of all things on the back of the press conference for their new film 'Waiting for Superman'. Incredible how children have suffered, and continue to suffer at the hands of unqualified or bad teachers, as well as a lethargic educational system which does not seem to give a hoot for kids chronic under performance.
For example; up to half of all children in some parts of the country are growing up with significant problems speaking or communicating, according Mr John Bercow's -MP- review, which has already been published. The quality and availability of services to help those children is "highly unsatisfactory," Mr Bercow said. This information ties in neatly with Davis Guggenheim's new film. I assure you, this is just the 'tip of the iceberg'.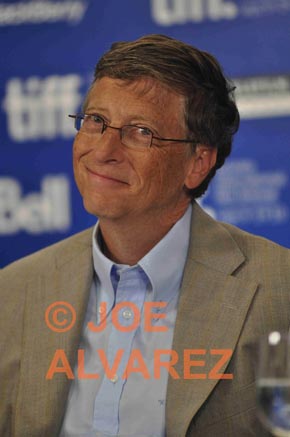 Bill Gates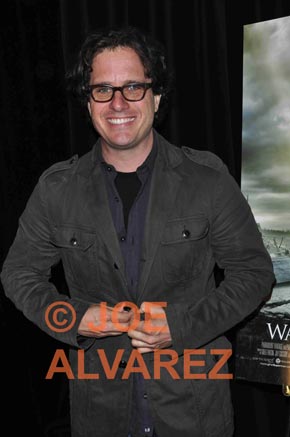 Davis Guggenheim



Teachers cannot be sacked or retrained because of the Unions! These 'lefty' dinosaurs make it virtually impossible for incompetent teachers to be replaced with good, qualified ones. Many schools in the UK and US -and elsewhere- are held to ransom by these quasi-communist monolith monstrosities. In London for instance many teacher's I have encountered cannot speak properly Many even say "Heich" for H as well as other grammatical horrors. These are the ones that can read! OK I'm over-egging the pudding, but only just.

On a lighter note, it was funny to see US actor JUSTIN LONG's expression as he recognized me from London. He was in Toronto promoting 'The Conspirator'.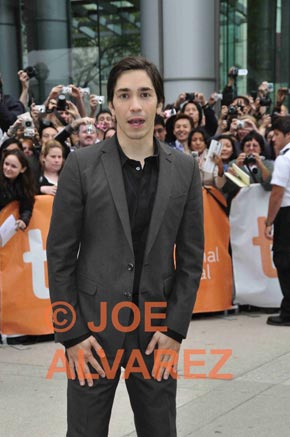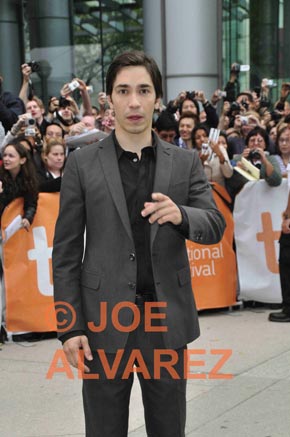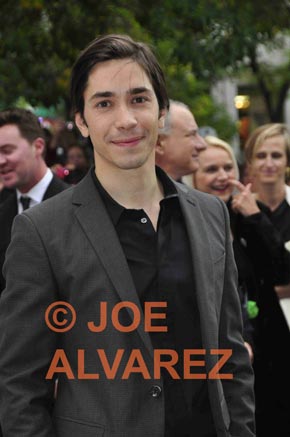 Justin Long



ED HARRIS also asked me -jokingly- whether I was behaving myself this year. Moi? Angel.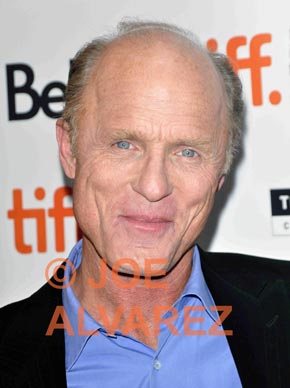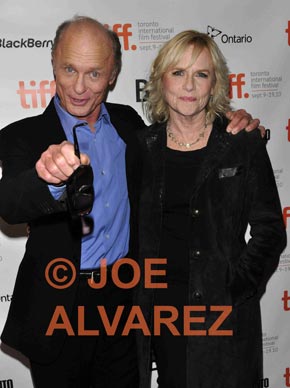 ED Harris



Celebs in attendance at the Toronto film festival included: Clive Owen, Catherine Keener, David Schwimmer, Carey Mulligan, Andrew Garfield, Minnie Driver, Hilary Swank, Sam Rockwell,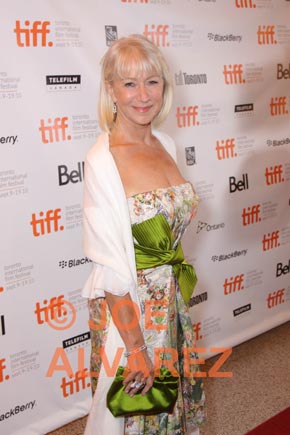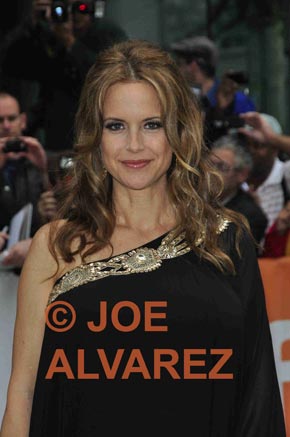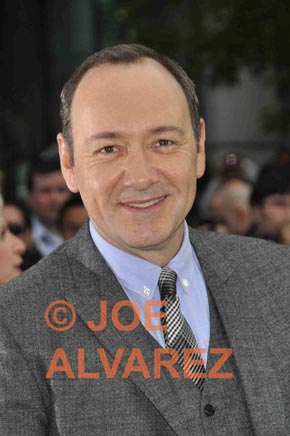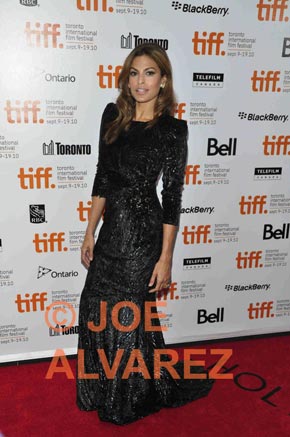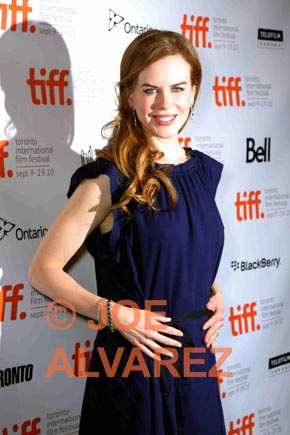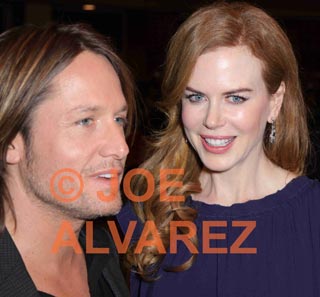 Leslie Bibb, Marion Cotillard, Brian Austin Green, Megan Fox, Liv Tyler, Ellen Page, Justin Long, Rainn Wilson, Javier Bardem, Ben Affleck, Blake Lively, Jennifer Garner, James Franco, Kate Mara, Amber Tamblyn, Josh Brolin, Emma Roberts, Jeremy Renner, Jennifer Westfeldt, Rebecca Hall, Chris Cooper, Matt Damon, Michael Sheen, Nelly Furtado, Clint Eastwood, Robert Redford, Robert De Niro, Uma Thurman, Eva Mendes, Sam -Avatar- Worthington, Rachel Weisz, Natalie Portman, Winona Ryder, Nicole Kidman, Ed Harris, Ben Stiller.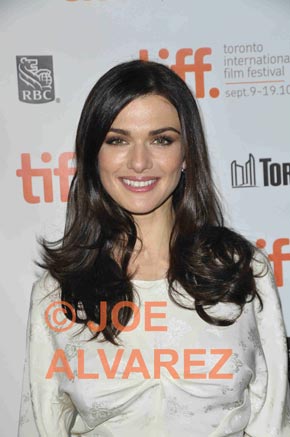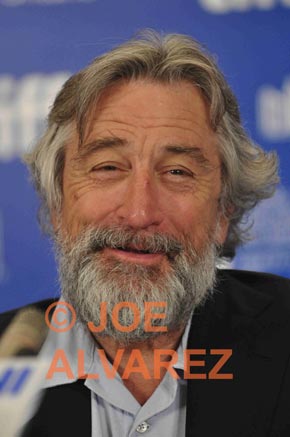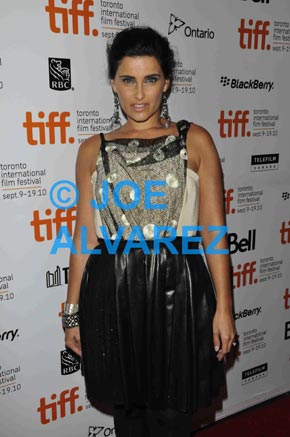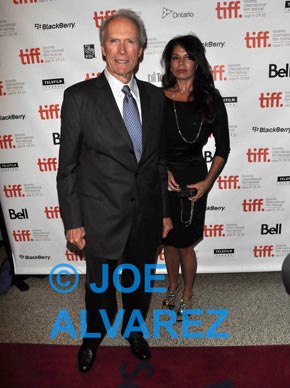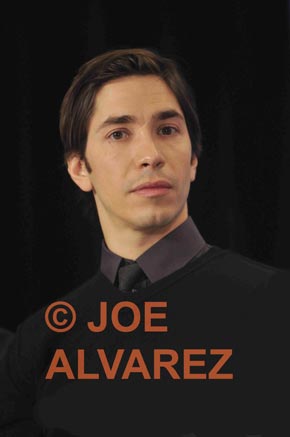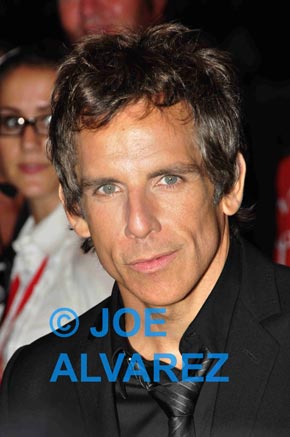 JULIA ROBERTS was in London at the premiere of her new flick 'Eat, Pray, Love'. All I can report from the red carpet, is that Julia didn't have her infamous hairy armpits visible. Phew! Otherwise I wouldn't be able to 'Eat, and Pray -I never saw them again,- and Love -'God' for making sure I didn't-.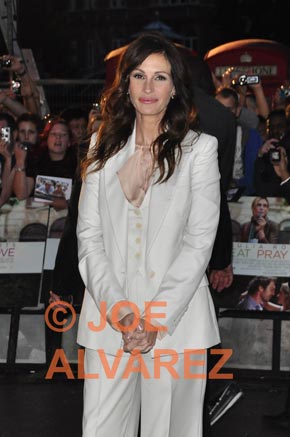 Julia Roberts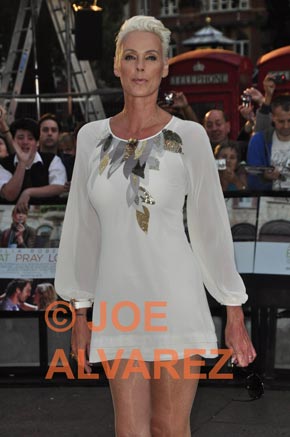 Brigitte Nielsen



She wore a safe white, long sleeve trouser suit. Shame for us, as it wasn't really that eye catching.

And last but not least, just to show that it can happen to the best of us, NICOLAS CAGE is paying his debts, -or trying to- one castle at a time. The hard up actor has sold his spread in Somerset, England for over $5.6 million. Cage, who reportedly owes money to the US government for unpaid taxes, has already sold his homes in California, Las Vegas and New Orleans to shoulder the costs. To cap it all -or not- he's losing his hair quicker than his houses.

Over and out. See ya next month!

JOE ALVAREZ



[email protected]



Websites:
www.myspace.com/redcarpetspecialist
www.theimageworx.biz

WORDS AND ALL PICTURES COPYRIGHT: JOE ALVAREZ 2010.