Dear Readers,

Life has been particularly good for me these last few weeks. After a swift convalescence from my operation I am feeling fit and healthy again; my daughter, who lives in New York, turned up at Heathrow airport two days ago to attend a wedding and to give me a surprise visit; she also tells me she is coming back again at the beginning of August with her husband to celebrate her 30th birthday; my son is happy and doing really well in his new job; my company Dinner Dates is thriving and 21 years old in July and I have been taking advantage and thoroughly enjoying the recent sunshine.. In fact I have everything in life to look forward to! So why am I now, in the midst of a beautiful sunny Bank holiday weekend fighting off a large black depressive cloud that is threatening to envelop me?

Let me explain. I enjoyed a part-time career in Radiography and twenty years in the theatrical profession as a singer, actress and producer. Since then I have run Dinner Dates for twenty one years which has been greatly rewarding and fun but I have reached the ripe old age where I want to retire from my business. My husband has been retired for seven years and we want to spend more time together, maybe travelling while we are still capable of doing so. I want to see my daughter more often than just a couple of times a year in the States and I would also like to devote more time to writing. I decided to sell Dinner Dates some time ago but it is particularly difficult in these days of recession. Having signed on the dotted line my first buyer lost his money in a property crash a few weeks before I was due to hand the business over and since then there have been other similar disaster stories. Then earlier this year we began negotiating with a married couple who I thought were perfect for my company as the husband is a successful business man, his wife has all the enthusiasm, energy and drive that I had all those years ago when I started the business and most importantly my staff get on famously with them both. I was really looking forward to working with them during the handover and was happy that my 'baby' would be in good hands. Bewilderingly everything went quiet, we heard nothing from them, they did not reply to our emails or messages and then out of the blue yesterday I received the rejection email from them.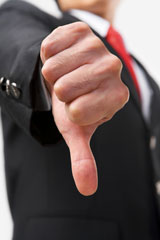 They offered a couple of reasons, neither of which held water and the bottom line is that having been so keen, completely taking me, my husband and staff in, they are not going ahead with the purchase! I know I have to bounce back again and not wallow in my lost hopes and disappointment. I have to fend off that black cloud and not sink into the depression I had two years ago after the first sale fell through, my daughter went to live in the States and I suffered a slipped disc. But it's disheartening!

I had been racking my brains wondering what this month's article should be about and hey! I've found the answer; Rejection! I hope you find it interesting and helpful.

Have a happy healthy month,

Best wishes

Hillie Marshall
www.hillie.com
www.dinnerdates.com
www.dinnerwithfriends.co.uk



REJECTION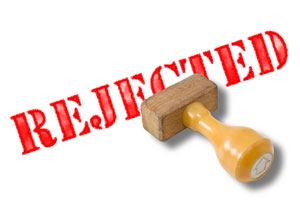 Rejection is probably one of most of our greatest fears. Being rejected can make us lose confidence, feel insecure, worthless and unwanted and it's hurtful. However, rejection is a fact of life; it is how you cope with it that is important. One friend of mine still shudders when he remembers an evening at his local nightclub. He saw a girl he thought was gorgeous, plucked up his courage and squeezed past a line of her girlfriends all sitting close together, to ask her for a dance. He asked her and she said 'No!' and turned away. He then had to turn round and squeeze past all her girlfriends who were by now all looking at him with curiosity and suspicion, and he retreated to the bar. He felt humiliated, rejected and wanted to leave, but I gather he stayed and after a few pints felt better.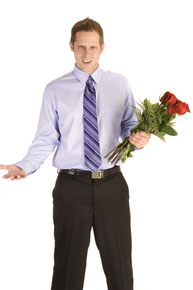 What he now realises is that there could have been a number of reasons why this girl turned him down. She might have been expecting a jealous boyfriend to arrive any minute; she could have been married; maybe she felt ill; maybe it was the wrong time of the month; maybe she'd broken the heel of one of her shoes; or maybe she was just unpleasant and bad mannered and therefore he was better off without her!

However much we want someone we find attractive to like us, it isn't always possible because we all have different tastes and cannot be expected to fancy the world in general. If you are rejected try not to view it as a personal insult, just bear in mind that the real reason probably has nothing to do with you at all. Mentally shrug your shoulders and move on.

Some tips for dealing with rejection:

Accept that rejection can happen to anyone, not just you so try not to take it as a personal insult.

Don't bottle up your feelings. Let them out and talk about it with your friends. People on the whole like to help and be the listening ear when their friend's in need.

Think positively. If one door has just slammed in your face, chances are a new one will open soon which could be much better. More often than not, if you are rejected by someone you fancy then you are better off without them. You will get other chances to meet someone else who really wants you, warts and all.

Once the initial shock has worn off try to keep a cool head and weigh up your options. Take time in deciding what to do next especially if you have been rejected from a job.

Keep yourself busy. Find a new hobby, sport or activity which will take your mind off your rejection. Once you feel busy and happy again the hurt will soon fade.

Many people are conditioned to try to please others all the time. If you learn to say 'no' to people instead of saying or doing what you feel they want you to, you will start to respect your own feelings and this will boost your self confidence. In the end you may begin to understand why on occasions people say no to you too.

Try to keep a sense of humour because one day when you look back, you will probably cringe with horror when you try to imagine yourself with those who rejected you. You will realise that everything happens for a purpose and they would not have been right for you.

Although none of us like being rejected, rejection does serve a purpose. It generally makes us reflect and learn more about ourselves. In the end it strengthens our purpose and helps us to move on to better things.


ASK HILLIE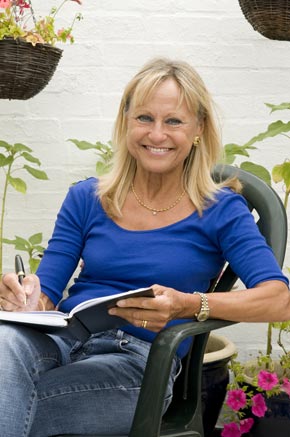 Your chance to get your worries off your chest
Whether it's marriage guidance, relationship advice, workplace or career difficulties, or family problems I'm here to help. A problem shared is a problem halved, so if something is getting you down or troubling you please email me at hillie@enterprise.net


Dear Hillie
I'm in my late 30's and an only son living at home with my mother. I would have left home years ago but my father died in an accident and my mother became more and more dependent on me. I have tried bringing girlfriends home to meet her but none of them have ever been good enough for her. At times she's been openly hostile. Recently I met a wonderful girl and, unbeknown to my mother, we've been seeing a lot of each other. I am reluctant to introduce her to my mother because I feel this relationship is very special. How would you advise me?




Hillie says:
You have been a loyal and supportive son to your mother for many years and now it is time for you to consider your happiness. Tell her about your new girlfriend and explain your reluctance about introducing her. Impress upon her not only how special this girl is to you, but how important is her blessing on you both. Encourage her to feel excited by the possibility of gaining a daughter rather than feeling threatened by the imagined loss of her son. If she is still not prepared to accept your newfound happiness, contemplate moving out.


Dear Hillie
I am a singing teacher and one of my students, who is the same age as myself, is a very talented singer. The problem is that I think I've fallen in love with her. She says she enjoys spending time with me and recently we have been out for a drink together. How can I find out what she feels about me without ruining our professional relationship?

Hillie says:
Just hurry slowly. By this I mean continue to make non threatening social arrangements with her, such as going for a drink together after a lesson or inviting her to join in an activity with you and a group of your friends. Take time to see how things develop and very soon it will become apparent as to whether or not she wishes your relationship to remain purely professional.


Dear Hillie
I met John through work and fell deeply in love with him; we're both in our late twenties. He moved to my house, soon redecorated it and the place felt like home for us both. Everything went well until last September when I tried to give up smoking because I knew he didn't like it. He is a social smoker but I was totally addicted and it was really difficult. In November we got engaged and decided to announce it at Xmas. However although I never smoked at home he would get really annoyed and shout and scream at me when I had the odd cigarette. This made me more stressed and then I would want to smoke more. We began to argue about other things and John would insist he was always right even if he wasn't and in the end I'd always have to apologise.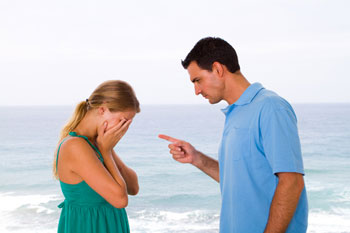 John created terrible rows and used to smash things every time I smoked and he also wasn't that happy with his work. We had a great Christmas but then the rows started again and he wouldn't kiss me, saying it was my punishment for smoking even though he was smoking himself. Everything about my friends and me annoyed him. He ended the relationship but eventually said he'd come back if I made more of an effort. Anytime, he saw me happy he would tell me off until he eventually left again. I know I have to get over him, but I still love him. He recently asked to see me again but not to get back together. I had nothing to gain from meeting him so I declined his offer. When I told him this, he accepted it freely; he never pleaded or tried to change my mind. Do you think I did the right thing? How could he go from wanting to marry me, to absolutely nothing? I am just so down and feel a failure.

Hillie say:
You're certainly not a failure it's just that you and John are incompatible. It's OK for him to smoke but not for you. Whatever you did he found fault with. Even at the beginning of your relationship he quickly changed the way your house was decorated to his own liking. He was unhappy at work, unhappy with you and your friends and impossible to please. People like him constantly criticise others because they are deeply unhappy with themselves and will never be satisfied with anyone or anything. You were in a hopeless situation so be thankful you are out of this relationship and try to move on. You are very young and there are many other men out there who will find you perfect for them.



Hillie Marshall
Hillie began her working career as a radiographer and then started in show business as a singer and actress, eventually being theatre producer for her company Edwardians Unlimited. Following her divorce in 1989 and with two young children to bring up, she founded Dinner Dates, the social events and holiday Company for single people. Today Dinner Dates is the UK's longest established company of its kind with over 17,000 members nationwide. The phenomenal success of Dinner Dates for singles gave Hillie the idea of a social events company for couples, so in 2007, she set up Dinner With Friends, the UK's first couples only dining club. In July 2011 she sold both companies.

Not only is Hillie a successful business entrepreneur, her experience with people has been put to good use and, as both an Agony Aunt through the internet and in magazines, she offers advice and a sympathetic ear to thousands, making sense of personal and relationship problems.

Hillie is an accomplished author and has written three successful books on relationships. She has given relationship advice on numerous TV and Radio shows such as GMTV, Richard and Judy, The Big Breakfast, Esther Rantzen, Kilroy, The Vanessa Show, The Time The Place, Carlton's After 5 and was 'Dr Date' for LBC.

She has two children Nicola (32) and Jamie (29) and lives in Chiswick with her husband Angus.

You can e-mail Hillie at: hillie@enterprise.net
Her books: 'The Good Dating Guide', 'Hillie Marshall's Guide to Successful Relationships' and 'Agonise with Hillie' can be bought on line at: www.hillie.com

Words copyright: Hillie Marshall 2013