Hopefully you're all enjoying the summer, dear readers, if not the Brit weather!
Since our last issue I have been to beautiful downtown PALM SPRINGS where the temperature reached 100%. (Sorry!) I stayed with my ex and best friend STEVE ROWLAND who has a stunning house there and I was able to swim and play tennis every day (sorry again!) Tragically STEVE had recently lost his beautiful fiance JUDY LEWIS, the daughter of CLARK GABLE and LORETTA YOUNG so my job was to try to cheer up both him and their little doggy, MAELYNN. We had a lot of fun and it was nice to see STEVIE smiling again. I took in a charity fundraiser at THE PUPPY LUV PET SALON, watched the amazing world famous FABULOUS FOLLIES show where, uniquely and in true PS mode, all the show girls and boys are over 55 but frisky as ever and appeared on the brilliant and beautiful ELISE RICHMOND's informative CONSERVATIVELY SPEAKING show. Another highlight was when my 2 other American best pals PATRICK AND ANNABEL CURTIS popped in to visit.
I flew with AMERICAN AIRLINES, simply the best - smooth take offs and landings, delightful cabin staff and delicious food. AA were especially impressive when I had a very tight homewards connection in Chicago O'Hare, the largest airport in the world. I arived running and panting for the Heathrow flight but the AA staff soon had me calmed down with a chilled glass of champagne before a smooth and relaxing flight. Highly recommended airline.
www.aa.com

Here are some snapettes from the trip: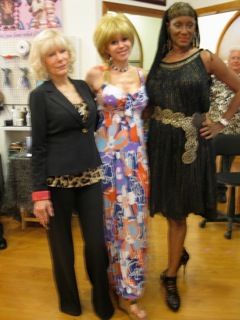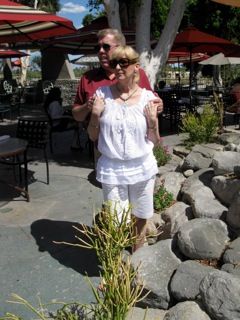 Best congrats to record producer STEVE whose artiste RODRIGUEZ has just had a renaissance. STEVE's documentary about RODRIGUEZ won THE AUDIENCE AWARD at the recent LA FILM FESTIVAL. Here's a link to one of the glowing reviews, this one in THE HUFF:
huffingtonpost.com



Thank you for all your emails about the dreadful news I received when I returned from PS - that I had Grade 2 invasive breast cancer. I am so glad that I agreed to go public about it as I have had so much support and advice from all over - people who know me and ones who don't. I finished the play I was doing at the time, CARRY ON BRIGHTON then went into a big round of doctors, hospitals, tests, etc. As I write I have just had my first cycle of the dreaded chemo! The medical team at THE ROYAL MARSDEN are all wonderful and caring and made the whole experience as painfree and scare free as poss - God bless them, they are the best. Here I am wearing the famous 'ice cap' to prevent hair loss - it's not dissimilar to the newer style riding hats and I do believe may start a new fashion - no doubt my hat expert pal SIR PETER HEAP will tell me!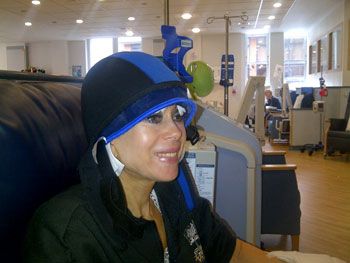 SAL / MARSDEN / ICE CAP. cr: ADELE BLOOM.



I would also like to publicly thank the brill experts in complementary medicine who are helping me:
PETER COX, nutritionist -

[email protected]


DAVID GOODMAN, healer - 020 7323 3369
LUCIEN MORGAN, hypnotherapist - www.lucien-morgan.webs.com - 07946545850
PATRICIA PEAT at CANCER OPTIONS - 0845 009 2041
ROBIN DALY at cancer charity - www.yestolife.org.uk


If, God forbid, you or a loved one have cancer, please get lots of complementary therapy in between your hospital visits. Eat well, exercise and avoid stress if you possibly can. I am so lucky and spoilt - my JADE makes me fresh fruit smoothies every day and my great pal ADELE who semi lives with us keeps me on the straight and narrow with the cancer diet and gives me kinesiology to see what supplements will help me most. I feel sure I will have good news about my tumour by the time of our next issue. In the meantime I am writing a book in aid of cancer charities: MY LEFT BOOB - A CANCER DIARY which I hope will be helpful to other sufferers of both breast and other cancers.


And on a happier note........................

BEST FASHION SHOW:

My fave FASHION SHOW this issue was the COLCCHI collection shown at THE MAYFAIR HOTEL and p.r.'d by the dynamic NATASHA CHILON. COLCCHI is of course co-endorsed by the naughty ASHTON KUTCHER, star of my fave comedy show TWO AND A HALF MEN (come back, CHARLIE SHEEN, my guilty pleasure! But ASHTON's pretty good too) and the collection is gorg. Here are some pix from the party featuring NATASHA, COLCCHI UK Rep CEVINE LARSON, superrmodel SOPHIE ANDERTON, fashion guru VIVIEN KING-LAWLESS and singer ROSE-MARIE. My gorg red frock is by DYNASTY - www.dynastyuk.com.uk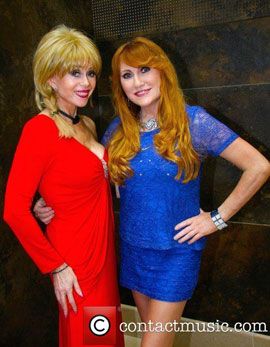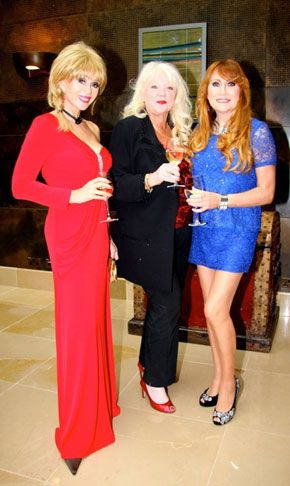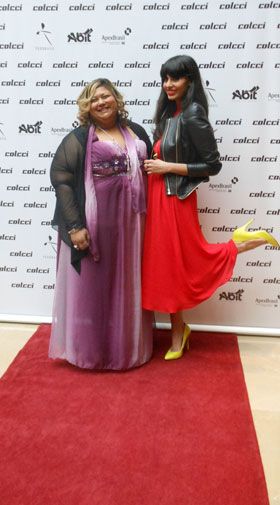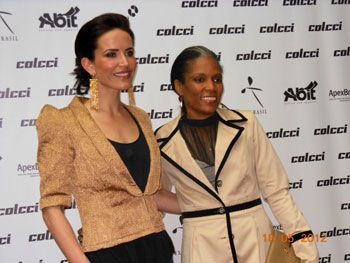 COLCCHI. cr: GABOR SCOTT.



BEST PARTIES:

IAN, VICTORIA AND LUCINDA WATSON's costumed joint birthday party at THE HURLINGHAM CLUB was amazing. People really made an effort with their cozzies and VICTORIA was particularly resplendent as MARIE-ANTOINETTE. Pix include the wonderful WATSONS, VICTORIA's TV star sister LIZ BREWER, glamour girls HEATHER BIRD and CINDY JACKSON, Bulgarian PR guru EVGENI MINCHEV and cabaret performers LINZI STOPPARD and TALLULAH RENDALL.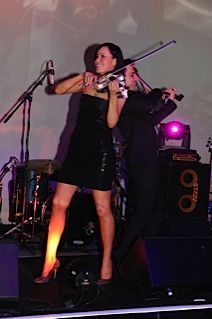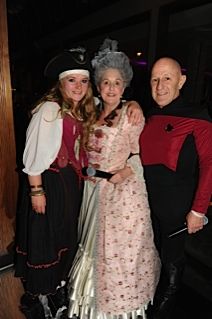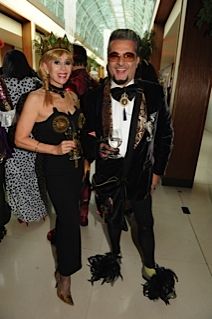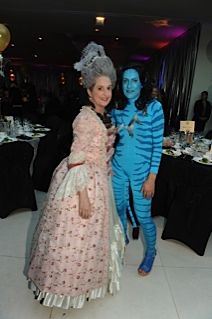 WATSON B'DAY PARTY. cr: EDWARD LLOYD.




Also at THE HURLINGHAM CLUB - EVGENI MINCHEV's elegant and fun lunch party hosted by LIZ BREWER. Here's EVGENI, LIZ and moi with CINDY JACKSON.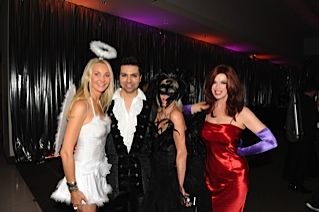 WATSON Bday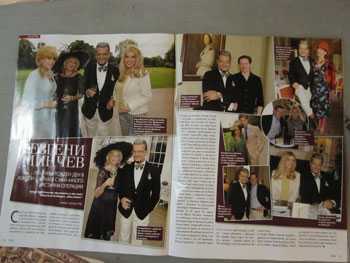 EVGENI's BIRTHDAY




Recording supremo, HENRY 'THE BIRDIE SONG' HADAWAY's 70th birthday party and fundraiser for MOORFIELDS, organised by his daughter SARAH was also great fun. I compered the bash and assisted BOBBY DAVRO and KENNY LYNCH with a riotous auction. Guests included ROSE-MARIE, VIVIEN KING-LAWLESS, LIZ BREWER and EVGENI MINCHEV and his pal DELCHO. Here are some pix, incl HENRY and his lovely wife TORRILL, SARAH, ROSE-MARIE, LIZ, EVGENI and myself.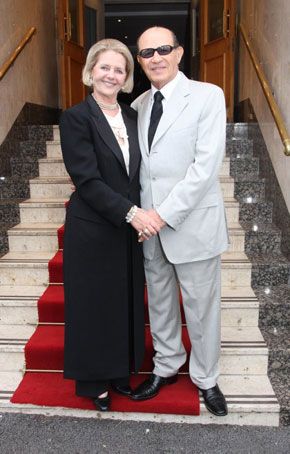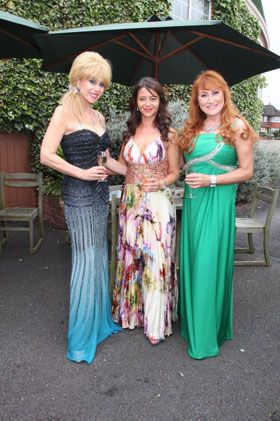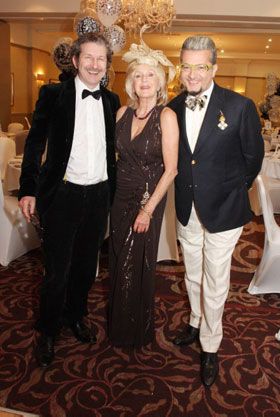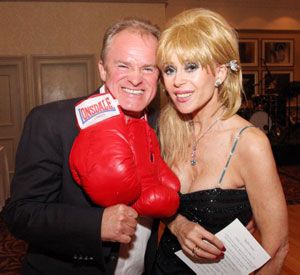 HAD images. cr: GRAHAM READING.



ROSE-MARIE's and my gorg frox are again by DYNASTY.
www.dynastyuk.co.uk


THE RACES have not been financially rewarding for me this year sadly! What about for you? Never mind, there were lots of fabulous fillies in gorg outfits to take one's mind off such mundane considerations! Best dressed at THE DERBY were arguably PRINCESSES EUGENIE AND BEATRICE (haven't they turned out well?)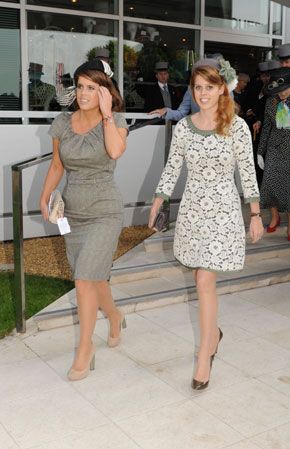 PRINCESSES EUGENIE AND BEATRICE. cr: EDWARD LLOYD.



and my fave hat was this exotic PHILIP TREACY number modelled by LAURA BAILEY before she ever set foot on the soggy course!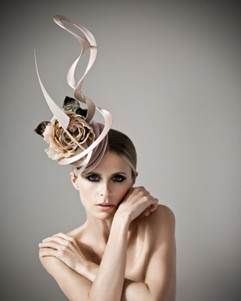 LAURA BAILEY wears PHILIP TREACY.



ROYAL ASCOT was a blast this year, thanks in part to my pal SUZANNE CURTIS who bagged the 2 best tables in our fave restaurant from breakfast time! JADE and I both opted for DEIDA ACERO titfers and I found JADE an amazing PUCCI frockette at HARVEY NICHS' sale - here's a pic.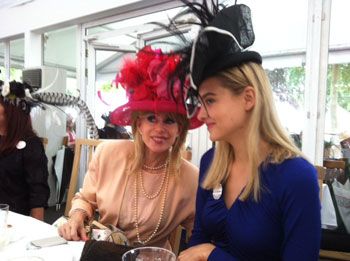 SAL AND JADE / ASCOT. cr: VAL AUSTIN.






BEST TREATMENT - TREATMENT OF THE YEAR 2012: JINNY LASH

I have decided to write this up now because I don't expect to find a better treatment during the rest of the year. I go to the JINNY LASH Mayfair branch at 16, James Street, W1 which is very conveniently located near Bond Street tube stn - 020 7495 8385. There is also a branch in New Malden.
Simply put, eyelash extensions are life changing. Forget the falsies which fall off in your soup or the mascaras that run in the rain! Lash extensions are semi permanent (ie: they drop out naturally with your own lashes over a 6 week period); you just have them applied then go! And you can have them maintained every week or so as they fall out. There are various s.p. lash extension companies around but JINNY LASH is by far the best. The Mayfair salon is run by the lovely SARAH and all the technicians are excellent - I particularly favour MR CHO or JINNY herself if she is around. They will extend your lashes in just one and a half hours to give you the gorgeous, natural, rain proof, sea proof, sob proof lashes you always wanted. You can choose from short, med or long, straight or curly. I usually go for medium curly which are very natural looking or long when I'm doing stage work and require the Full Fenella! JINNY LASHES are one of those things - like smart phones or spray tans - that, once you get them, you wonder how you ever lived without em! I certainly couldn't and I really look forward to my relaxing sessions with MR CHO getting me lashes 'improved'! You will wow all the boys with your long feathery lashes, girls so Be Prepared for changes in your life!
Regular JINNY wearers include KATIE PRICE, CHERYL, et al - allegedly!
highly recommended - see ad at the bottom of this page for more details.
www.jinnylash.com



BEST PRODUCTS:

HEATHCOTE AND IVORY have produced the best ever decorative bath toiletries set in a pretty bird cage that you can use for your little birdies afterwards! The set includes skin cream. hand cream, shower gel, bath balls and frilly sponge and makes the perfect gift - either for you or the friends and family.
H AND I also do other smaller gift sets in little 'gardening' boxes which are really cute. Excellent prods, great packaging.
www.heathcote-ivory.com

LUSH just go from strength to strength. Their gifts are also brill - my hubby really liked his Father's Day bath set and I am totally hooked on their Bath Balls which my step-in daughter KAT kindly supplies me with. The most fragrant Bath Balls in the Biz!
www.lush.co.uk



BEST BOOKS:

I am happy to say that my BEST BOOKS this month are both by pals of mine.

Photographer JOHN ULLENS, whose delightful snaps have often graced this page, has written ALL YOU NEED IS A DREAM - MEMOIRS OF A REHABILITATED ADVENTURER (DELANCEY PRESS). JOHN had a car accident when young and suffered brain damage from a head injury, resulting in bi-polar disorder. This autobiographical book recounts JOHN's journey, with the help of his loving family, what he has been through and how others can learn from his experiences. Truly he is a miracle! He has been through so much but has also made so much of his life, marrying the lovely LAI KAM and becoming successful as a society and portrait photograher. He even mentions moi in the book as one of the people who helped and inspired him. I am very touched and hope this valuable and easy to read book will be as successful as his excellent photographic work.
Just to remind us, here is one of JOHN's great stills from CARRY ON BRIGHTON, the play I was recently in for several months: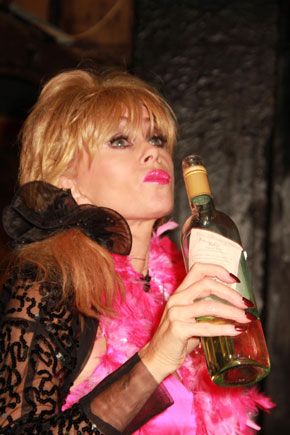 SAL in CARRY ON BRIGHTON. cr: JOHN ULLENS.



ANITA - A MEMOIR by the ever glam ANNE DUNHILL (QUARTET BOOKS) is the author's moving tribute to her own daughter ANITA who tragically died of cancer in her twenties. Losing one's child is the worst thing that can happen to any mother and yet the book is not at all maudlin but rather a factual account of ANNE's life with ANITA, her father ROBERTO, brother INGO and the rest of the family. The book chronicles the ups and downs of ANNE's sometimes difficult relationship with her daughter and family life in general up until ANITA's sad last days after failing to find a workable cure in time. When ANITA asked her mum what she would do if she died, ANNE said "Oh, it would be the end of me". Yet ANNE has bashed on bravely because she knew that's what ANITA wanted her to do and written this touching and truthful book which was clearly cathartic for her. Such a courageous lady - you will always carry ANITA in your heart, ANNE.


Sadly I have not been able to read any more review books in the last couple of months due to the quantity of cancer books I have been ploughing through but HG's Number 2 Reader ADELE BLOOM took over my duties. ADELE has read half a dozen novels and has chosen her fave, DIVOON DADDY (SILVER PUBLISHING) by the 'divoon' ROBIN ANDERSON, to write about:

'Simply 'divoon', full of surprises, loaded with colourful characters and stunning locations. Extremely witty writing dealing with grown up issues, friendships, deaths and betrayals.
A hard to put down book, I found it totally enjoyable.'

Sounds as if the lovely ROBIN who is now adding gold leaf to his tabascotinis at THE TROUBADOUR in South Ken, his writing haven, is on form. DIVOON DADDY will defo be the first novel I will pick up when I have finished my medical reading. I understand the author has dedicated his next tome to me and I am truly grateful - bring it on, ROBIN!


ROBIN with IVANA TRUMP.



ADELE will be telling us all about the infamous SHADES OF GRAY in the next issue!




CONGRATULATIONS!

To the beautiful and talented SIENNA MILLER on the birth of her baby daughter MARLOWE OTTALINE. What a great name! Also to SIENNA's 'glam -mamma' mum JO, lovely sister SAVANNAH, handsome fiance TOM and all the family and doggies!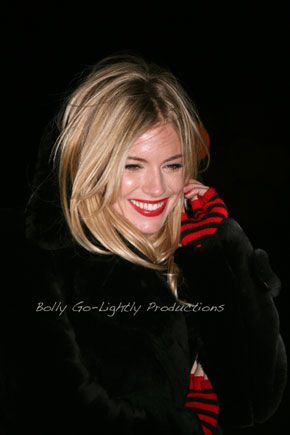 SIENNA MILLER. cr: BOLLY GOLIGHTLY.



To the UK's top crime thriller writer PETER JAMES for once again reaching the Number One slot with his fab new 'stalking' novel, NOT DEAD YET. PETER had a fab launch party at THE GRAND HOTEL in Brighton - link to the vid of said rave up in the next issue.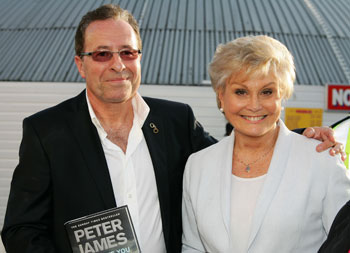 PETER JAMES with ANGELA RIPPON.



To my pal NEVILLE SHULMAN, the intrepid mountaineer and famous author who ran as a torchbearer for THE OLYMPICS. (We have got tickets and I will report next issue, dear readers.)

And to our esteemed founder GEORGINA BRUNI's and my mutual friend HILARY PROCTOR for opening her fab new treasure trove of a shop, featuring her stunning handbags at HILARY PROCTOR EXCLUSIVE, 135 Portobello Road, Notting Hill, W11 2DY - 020 7229 11 77. You go, girl!


Thank you for reading my page.
Until the next issue stay Fashionable, Fit, Healthy and Beautiful, dear readers!
Please contact me at:


[email protected]



and please check out:
www.sallyfarmiloe.com
www.kazzyandsally.tv
www.famouslyfit.com
famouslyfit.com/celebrity-fitness/


'PS: CANCER OPTIONS, run by top cancer specialist PATRICIA PEAT, have given me invaluable support and advice at this difficult time. If you or a loved one need the best possible advice on your options for surviving and treating cancer, here are details of their next workshops.

Highly recommended.'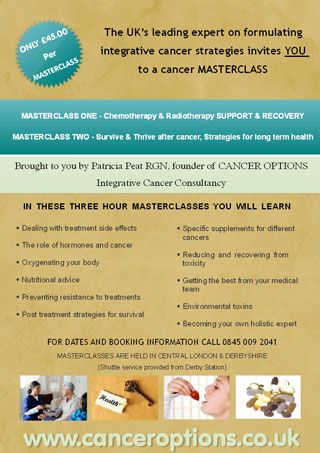 PS:"Not a lotta people know this" (SIR MICHAEL CAINE) …………………

The Gaming Preferences of Hollywood Celebrities
 
Summer in full swing and entertainment central – a.k.a. Las Vegas – is reeling in the crowds. The world's premier adult entertainment resort is bubbling over with big-money gaming tournaments, spectacular shows and 5-star accommodation. And within each of these superb establishments lies a plethora of riveting casino games. In fact, many of Hollywood's A-list celebrities can be found enjoying blackjack games. It's nice to know that the folks we admire from the big screen and on network TV are also right there in the thick of it with us at the tables. And believe it or not, these guys are not immune to the house edge either. Just because they've got a little bit more cheese to play with doesn't mean that winning comes easily.
 
Imagine sitting at a blackjack table pondering whether you should split a pair of 8s, while Sean 'P. Diddy' Combs is dropping hundred dollar bills like they're going out of fashion? This rap music mogul is pretty skilled in the blackjack department. Harrah's of Atlantic City knows all too well of his card gaming prowess. But he's not the only celeb who loves to gamble at the blackjack tables. The world's most famous socialite – Paris Hilton – has made plenty of money playing her favourite card game – blackjack. When she celebrated her 31st birthday she made a cool $30,000 playing at the Wynn in Las Vegas. And even though she doesn't need the cash, it certainly made for some nice pocket change for her and her friends that evening.
 
Not many people know this, but British royalty has a particular penchant for blackjack too. That's right, Prince Harry may not have lost a lot of money playing the game ($300), but he had a terrific time in Las Vegas too. Erica Schoenberg, the wife of superstar poker player Erick Lindgren, is yet another celebrity who is pretty adept at playing blackjack. But all the accolades for blackjack prowess most certainly go to the one man who single-handedly won more money in blackjack in one year than anyone else – Don Johnson. It is estimated that this blackjack superstar raked in $15.1 million during the year. Lol, his appetite for booze is as big as it is for blackjack. Atlantic City casinos quickly learned this player's name and it cost them millions in the process. To find out more about celebrities and blackjack, take a look at 777.com!