Dear Readers, 



At long last some sun after all the miserable weather! My husband and I escaped to our house in South West France for three weeks and it rained solidly there as well as in the UK. In fact we were told, in all the history of that part of France there had never been so much rain recorded in April and May!

Presuming that the weather pattern continues with summer sunshine, a general feeling of warmth and wellbeing will come upon many of us and we may feel ready for romance. Summer romances are usually controversial and I have written my thoughts down about them in this month's article 'Summer Romance'. Hope you find it useful.

Many sunny wishes from
Hillie
www.hillie.com



SUMMER ROMANCE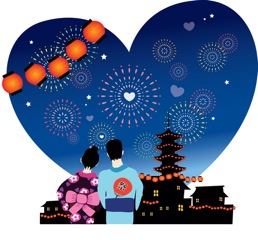 The warmth of summer arrives and your mood lightens. Good intentions, new releases of energy and you feel ready for romance. We replace our winter couch potato mode of living with healthy outdoor exercise, promoting a healthy glow, a more streamlined body and, on the whole, look more attractive. With warm weather and warm feelings towards mankind, this is the perfect time to go out, meet new people, have some fun and hopefully get swept off your feet in a romantic whirlwind.

However in our new quest for love and lust we must never stop listening to our inner instincts; that sudden intuition in the midst of a summer flight of fancy that tells us all is not well. It's easy to let your feelings carry you away and convince yourself of whatever you want to believe, but once your instinct starts flashing at you, and it will eventually many times a day, take notice!

So how do you set about finding the romance that will keep you glowing all summer?

1. Write down all your plus points and your achievements, be proud of them and begin to love yourself; for if you don't how can you expect anyone else to? If you have a healthy self-love you will treat others as you expect to be treated yourself. You will be proud of your successes without feeling that you have to tell everyone else about them and you will accept and be kind to yourself about your failures, whilst trying to improve. Determine that your mental attitude should be one of fun, blocking out all past woes and misfortunes. Think happy!

2. Understand that the world is your mirror; I'm sure you've noticed many times that when you are smiling and feeling great, the whole world seems to smile with you and life takes on a different hue. The fact is the rest of the world is like a mirror and reflects the way you think about yourself. When you don't like yourself, you will tend to find fault in other and they in turn may begin to dislike you. When you like yourself, you will most likely treat others in an understanding and pleasant way which will be appreciated.

3. Have an open mind and be prepared to go anywhere or do anything to meet new people and keep your eyes wide open for any interesting possibilities and opportunities. Chances are you will meet someone you really want to date when you least expect it, so try to look your best at all times. Don't sit around waiting for fate to walk round the corner; you can help speed things up by strategically placing yourself in some likely locations. Finding your summer romance is a numbers game; the more people you meet, the more chance you have of finding it. No-one ever found romance sitting indoors with a can of baked beans and watching TV!

4. If you can spare the time, forget the lunchtime sandwiches over your computer in the office and head for a buzzy lunchtime café where you might meet other busy singles. If you do this, stay off your mobile phone, laptop or iPad; potential dates could assume you've got a very busy social life or are preoccupied which could put them off approaching you.

5. Join a gym, either locally near work or home, which holds plenty of social activities and has a bar or café to meet other members. Remember it's only single and retired people who have the time to do lots of exercise.

6. Choose an environment where you're most likely to meet your type of person and the chances are it will also be a place where you'll be at your most friendly and relaxed. For example, you will be unlikely to meet a hard-core raver at a flower arranging class or a home-loving academic at the latest, trendy nightclub.

7. Summer is the perfect time to join a dating site or a singles events company as more people begin looking for a good time when the warm weather appears. If you are already registered on a dating site, then update your profile with a new sunny picture and interests that might catch someone's interest.

8. There's no better way to meet new people and have a great time than on holiday; those that range from the exotic, the cultural and the sporting, to the peaceful, the inspiring and the remote; whichever type feels right for you. Why not join singles holiday groups, which provide the ideal way to explore the world and have fun with like-minded people, becoming part of a group of people with the same desire to have a great experience. There will always be people to be with, to enjoy sightseeing, drinks in the evening or chatting by the pool. You have the choice to spend your time as you please - you can take part in all the group activities, or you can do your own thing if someone outside the group catches your eye! You have a base which will give you confidence and the choices are yours.

Often summer romances are just a flash in the pan, a glimpse of heaven and gone before you know it. Mostly they're short-lived and sweet due to the limited time factor and being away from regular life, most probably in a beautiful location with no distractions from friends, family, co-workers and general day-to-day worries. There is a sense of urgency and things progress fast, way beyond what is typical for you. The new romance, in its initial honeymoon stage is given your undivided attention and becomes your world. But when you return to 'your actual world' and factors such as a long distance relationship, getting caught up in your working lives, or disillusionment set in, you may drift away from each other.

However if both parties can acknowledge the romance for what it is from the beginning, then hopefully you'll come out unscathed and with beautiful memories.




ASK HILLIE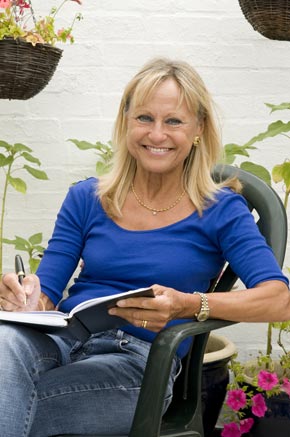 Your chance to get your worries off your chest
Whether it's marriage guidance, relationship advice, workplace or career difficulties, or family problems I'm here to help. A problem shared is a problem halved, so if something is getting you down or troubling you please email me at hillie@enterprise.net


Dear Hillie:
My family's Irish and for a short while I was seeing a man who's not Irish. I fell for him big time in a very short space of time. I found out from his ex that he had cheated on her few times and also is again married with a child back home. I was heart broken but I still really like him and want to see the good in him even though I know can't trust him. My family doesn't like him because my brother in law was foreign as well and caused a lot of trouble and upset to them so they don't want me seeing him and won't hear his name mentioned. I'm so miserable and don't know what to do for the best. The last thing I want to do is hurt my family as my mother is ill at the moment and it would hurt her so much if she knew I was still in contact with him! Please help!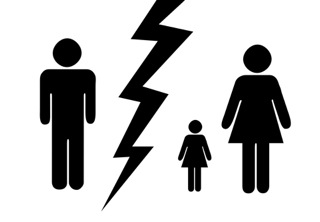 Hillie says:
Your mother is not the only one who will be hurt if you carry on seeing this man; his wife, his child and you will suffer in the end. It doesn't matter if he's Irish, a charmer or not, what does matter is whether he is a decent person and if he is having a fling with you whilst his wife and child are at home, then in my eyes he is not! If he has genuine feelings for you, he will leave them before he enters into a serious relationship with you. Have a little more self-respect and look for a man with no ties. Why be the 'other woman' living off the crumbs of his table whenever he feels free to see you.


Dear Hillie:
My friend Jane has just told me that the guy, my best friend Ellie is going out with, is bi-sexual. I can't be sure if this is true or not so should I tell Ellie?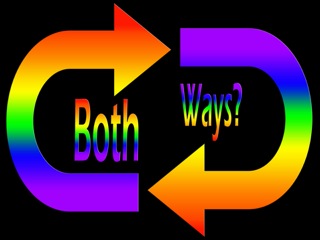 Hillie says:
You need to have more proof before you make sexual allegations about her boyfriend to Ellie. What you have heard is rumor and if repeated could be termed slander. Initiate talks with Ellie about practicing safe sex as none of us can be sure of our partner's sexual history; even make up a story about a friend who got into tragic difficulties by not doing so. Do some sleuth work yourself about her boyfriend and if the rumor is true, tell her and standby for support if she needs it.


Dear Hillie:
My father and mother got divorced and my father married a woman with two daughters. Since then he doesn't seem to care about me; I hardly ever see him and my mother even had to remind him (on the day) when it was my birthday. When I do speak to him he doesn't seem to be interested in anything I do and just tells me all the wonderful things my stepsisters have got up to. This makes me feel terrible. Whatever I say or do it seems I can never be as good as his new family. What's your advice?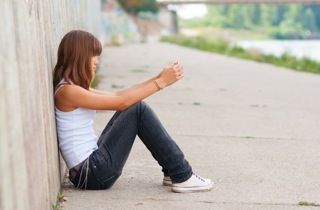 Hillie says:
It's very hurtful for you to be treated in this way by your father and I do feel for you. Because you see so little of each other, to your father you seem to be no longer part of his life and when he speaks to you he tells you about the people in his life at present to make conversation. Hopefully he doesn't realise how much this is hurting you and I think you should put all your feelings down in a rational way in a letter to him and ask to meet him. It's always difficult talking to anyone on the phone about things that really matter to you and face-to-face it will be much easier. When you do meet, explain that it's not that you're not interested in his new family but you need some attention as well. Ask if you can maybe spend time with them and get to know your stepsisters and stepmother so you can all enjoy a relationship with each other. Whatever happens, you obviously have a mother who cares deeply for you and appreciates your feelings so take care you don't neglect her.




Hillie Marshall
Hillie began her working career as a radiographer and then started in show business as a singer and actress, eventually being theatre producer for her company Edwardians Unlimited. Following her divorce in 1989 and with two young children to bring up, she founded Dinner Dates, the social events and holiday Company for single people. Today Dinner Dates is the UK's longest established company of its kind with over 17,000 members nationwide. The phenomenal success of Dinner Dates for singles gave Hillie the idea of a social events company for couples, so in 2007, she set up Dinner With Friends, the UK's first couples only dining club. In July 2011 she sold both companies.

Not only is Hillie a successful business entrepreneur, her experience with people has been put to good use and, as both an Agony Aunt through the internet and in magazines, she offers advice and a sympathetic ear to thousands, making sense of personal and relationship problems.

Hillie is an accomplished author and has written three successful books on relationships. She has given relationship advice on numerous TV and Radio shows such as GMTV, Richard and Judy, The Big Breakfast, Esther Rantzen, Kilroy, The Vanessa Show, The Time The Place, Carlton's After 5 and was 'Dr Date' for LBC.

She has two children Nicola (32) and Jamie (29) and lives in Chiswick with her husband Angus.

You can e-mail Hillie at: hillie@enterprise.net
Her books: 'The Good Dating Guide', 'Hillie Marshall's Guide to Successful Relationships' and 'Agonise with Hillie' can be bought on line at: www.hillie.com

Words copyright: Hillie Marshall 2013