Thank you for all your emails re THE ROYAL WEDDING, Royalty fans. To 'read all abaht it' from someone who was actually there and see some fab pix, do visit our effervescent snapper BOLLY GO-LIGHTLY'S fun celeb diary column after reading this one.
Our thanks too to BOLLY for providing the stunning cover shot of the UK's Number One Tennis Seed ANDY MURRAY with the beautiful cup he won at my 'local', THE QUEEN'S CLUB, this season.

It's proving to be a great summer in dear old Blighty this year - I hope you are having a wonderful time wherever you are in the world, dear readers. Remember, as the popular jingle goes, ~enjoy yourself, it's later than you think~!
And talking of jingles, I wonder if ASHTON KUTCHER will also play a jingle writer now he's taken over from naughty CHARLIE SHEEN in America's most risque daytime comedy, TWO AND A HALF MEN, for $400,000 per episode, allegedly. Such a shame our very own HUGH GRANT turned down the role - but of course the $600,000 HE was offered per ep., allegedly, might not have been quite enough to sustain the GRANT coffers in the manner to which they are accustomed!
In the meantime my not so secret crush CHARLIE, who was being paid well over a mil per ep before his inglorious sacking, seems to be everywhere, including here: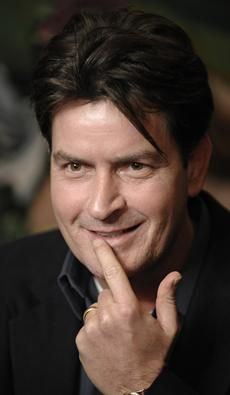 CHARLIE SHEEN. CR: CHRIS PIZZELLO.




My own, slightly less well paid work news is as follows:
I am playing FENELLA, a fag hag cabaret singer in rumbustious romp CARRY ON BRIGHTON by JACKIE SKARDAVIS, directed by KENTEAS BRINE for TWIN PEEKS PRODUCTIONS at THE HAMPSTEAD FESTIVAL and COMMONWEALTH THEATRE in July. At the time of writing my leading man has yet to be decided but names being bandied about include CHRISTOPHER BIGGINS, SIMON CALLOW, GRAHAM NORTON, PETER STRAKER or DEAD RINGERS' MARK PERRY - allegedly!
HG readers can get tickets exclusively from:
kenteas@gmail.com


On the endorsement front JADE and I are thrilled to have been chosen as the faces of upmarket skincare company CETUEM's Mother And Daughter Range. The products are superb and work equally well on JADE's teenage skin and my slightly more mature fizzog. We both particularly love the CETUEM Gold Serum which makes our skin glow with health and vitality, even after a heavy night out and has healing properties as well.
The range includes an excellent daily wash, cleanser, toner, eye gel and Creme De Lite, a remarkable lightening and brightening product which gets rid of sun damage blemishes, age spots, etc.
CETUEM's celeb clients include PETER ANDRE, SOPHIE ANDERTON, NANCY DELL' OLIO and CAROL HARRISON.
www.cetuem.com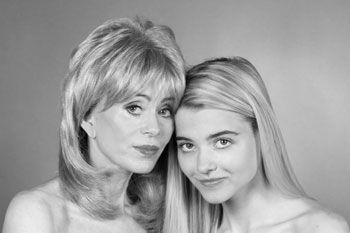 SALLY AND JADE for CETUEM. CR: R. KAZ.




Thank you for all your support for my Charity, FOOD RELIEF INTERNATIONAL (Reg'd charity no: FLA 8700158 ).
To donate, please go to:
www.thereligionoflove.net

My dynamic co -director CLAIRE WELDON and I launched the Brit Branch of the charity in England last year with the help of FRI's inspirational founder, MOTHER RYTASHA, at FLEMINGS in Mayfair, covered by OK!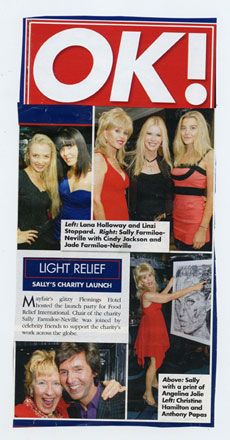 FRI launch / OK! 2010 / photo article. CR: EDWARD LLOYD for OK!



This year the venue was Chez Moi and we enjoyed another fab fundraiser with amazing auction items kindly provided by LALIQUE, DOMINIC FAIRBANKS and SIR JOHN MILLS' manager JOHN NOVELLI, loads of fun raffle prizes from REGINE and useful goody bags by CETUEM. The booze flowed, SHAHNAZ TIDY kindly prepared the best Russian Salad I have ever tasted, MOTHER RYTASHA gave an inspiring speech about the work of the charity and FENELLA FIELDING drew the raffle with her usual aplomb.
Our first pic shows handsome actor/producer DOM FAIRBANKS modelling his grampa SIR DOUGLAS FAIRBANKS JR's stunning signed suit which was bought by generous FRI supporter JILLY SMITH for her latest toyboy - allegedly! 2nd pic shows the fab FENELLA doing her bit with one of my fave charity supporters BILL HILLS looking on.

FRI PARTY 2011: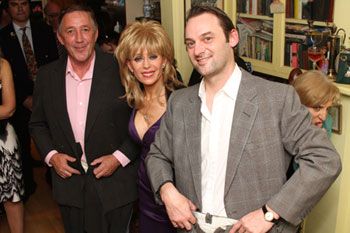 DOM and SAL.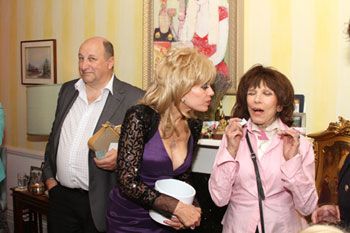 SAL, FENELLA and BILL. CR: R.KAZ.



BTW, the stunning sparkly EVENING SHRUG I am wearing over my GIGLI cocktail dress is by talented new designer SHAHNAZ.
The evening shrug is the elegant alternative to the SAMANTHA CAMERON pashmina and the DUCHESS OF CAMBRIDGE fluffy cardy and SHAHNAZ' beautifully fitted, hand sewn sequin and net shrugs in popular evening colours black, midnight blue and deep plum are by far the best I have found. This clever but elegant little garment will keep the late night chill out or cover 'bingo wings' or any other arm and under arm imperfections whilst still looking sexy and sophisticated. At under £50 you can order them in all 3 colours to tone with all your evening outfits. Brilliant.
All sizes from:
t.shahnaz@googlemail.com


The BAFTA TV AWARDS sponsored by PHILLIPS was as good as ever this year, held at the beautiful GROSVENOR HOUSE and hosted by the fast, efficient, brill and hilarious GRAHAM NORTON.
The main shocks at the event were when the 'common as muck' reality show TOWIE beat the divine LORD FELLOWES's stylish costume drama DOWNTON ABBEY for the people's prize (you wuz robbed, JULIAN!) and JADE's pal, pickled crimper JAMES BROWN racially slurred my pal, suave columnist BEN DOUGLAS.
JULIAN and DOWNTON will defo pick up loads of glittering prizes in the future and naughty JAMES has apologised to poor BEN so all will now be well, one hopes.
JAMES, a big pal of KATE MOSS and good at cutting fringes when inebriated, kept banging on about how 'posh' JADE and I were = an accident of birth, dear boy - like the colour of BEN's skin. Nuff said!

You've all seen the BAFTA frox by now = stunning this year. On our team, JADE chose a slinky crepe orange VALENTINO gown from RACHEL ELBAZ (www.rachelelbazcouture.com) and I went for a beautifully clinging electric blue silk GET WAISTED dress by TONI PICKLES (www.getwaisted.co.uk) respectively and here they are: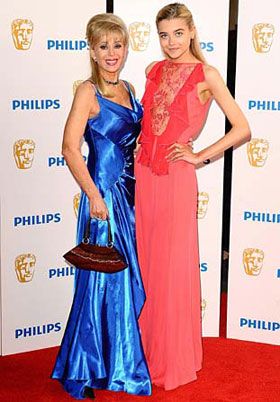 SAL and JADE / BAFTA TV Awards 2011. CR: DAILY MAIL.



BTW, the GET WAISTED dress was really comfortable to wear and very elegant with its baby train. GET WAISTED is a new and exciting label and TONI the gorg designer makes some mean basques and corsets too = defo one to watch.
My amazing and unique wooden handbag is from PARVEEN COUTURE (parveencouture.co.uk) and is a great size for day and evening wear.
Our fun sparkly jewellery is by www.loveandlilly.com and the glam evening hairdo.s were by the fabulous and fast ALZIRA at JANET GINNINGS / MAYFAIR = 020 7499 1904.


On the young fashion front, the must-have garment for this season - whether for blazing days on the beach or chilled evenings in the city - is the ABAYA and the best abayas I have found are by gorgeous new young designer CLARA LAGO at PITUSA (www.pitusa.co.uk)
The PITUSA abayas in a jewel bright range of colours feel and look soft and slinky but are really cool in hot weather, clinging in all the right places yet still moving in the breeze. You can dress them down with sandals and bikinis or up with jewellery and belts for evening drinks.
But a picture is worth a thousand words and here's one of the gorg PITUSA abayas in apple green which looks equally good on blondes, brunettes and redheads. You don't have to accessorise with a handsome man and a lively doggy but it can't hurt!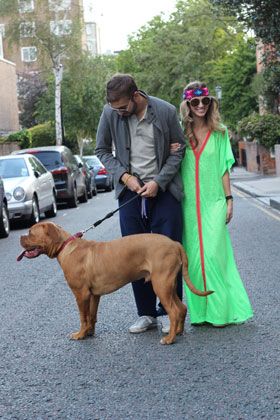 PITUSA Abaya CR: IDEAN - ASHOUTI.



BTW, the male model is wearing PITUSA trackies in recycled fabric and a PITUSA polo and the female model a PITUSA multi coloured knitted headband. CLARA assures me she will be doing headbands / collars for canine models soon!
The good news on PITUSA is that the fab range is now stocked in QUESTION - AIR in Clapham, Barnes, Dulwich, Hampstead and Wimbledon. Check em out.


On the sophisticated fashion front, best congrats to Parisian designer RACHEL ELBAZ of RACHEL COUTURE (020 7235 39 79 ) who dressed CAROLE MIDDLETON's friend KATIE MONTAGUE-JOHNSTONE for THE ROYAL WEDDING.
The elegant ensemble comprised a long sleeved crepe silk dress and a 7/8 length wool macrame coat, both of which look fab on their own.
Here's the pic of the outfit which could happily take you to any wedding or smart event and keep you warm in temperamental weather. With KATIE is the lovely RACHEL herself.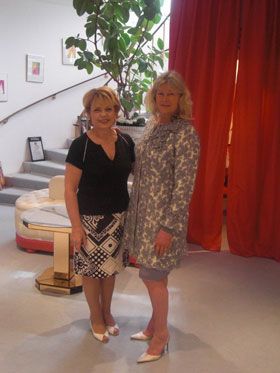 RACHEL / ROYAL WEDDING outfit. CR: RACHEL COUTURE.



The gorg CAROLE MIDDLETON has herself been spotted in RACHEL's chic shop and we hear that the charming CAMILLA, DUCHESS OF CORNWALL is partial to DREAM DE RACHEL ELBAZ, RACHEL's famous fragrance so watch this space for more Royal connections!


My TREATMENT OF THE MONTH this issue is FAKE BAKE, the brill spray gunned fake tan and the best place in London to have it is at ROBBIE WILLIAMS' fave sunning pad, THE TANNING SHOP, on Camden Hill Road, just off High Street Ken (020 7938 1932). I tried this myself and was hand sprayed by the lovely MIMI in just 30 mins flat, including drying off. The advantage of being spray tanned by a human being as opposed to in a booth is that you can have your tan placed exactly where you want it - for instance you usually need 2 layers on the chest area where you are bonier but only one on the tum where you are - um - bonnier!
MIMI is deadly accurate and fast and the tan was perfect. In fact I prefer the FAKE BAKE to my previous fave, the Mystic Tan. You can either shower after a few hours or the following morning, depending on the depth of tan you prefer. Either way it does NOT go streaky or patchy and the amazing thing about the FAKE BAKE at THE TANNING SHOP is that it lasts 2 whole weeks = best ever! JADE tried it as well and you can see the results on us both in the BAFTA TV Awards pic above.
MIMI also does the most amazing INDIVIDUAL SEMI PERMANENT LASHES at THE TANNING SHOP = absolutely the best I have found, being much curlier than usual, as she curls your own lashes first to make a good base, therefore lifting and opening the eyes beautifully. MIMI also dyes your own lashes before applying the - light as a feather - individual ones so they blend in on top and look much darker and longer on the bottom. Excellent.


Talking of treatments of the month, thank you for all your emails re the new BOTOX KING, DR EDWIN ANTHONY of BELGRAVIA AESTHETICS (0845 366 8511) whose winning technique I reviewed last month. You seem to like the young and handsome DR EDWIN, dear readers, so here is another pic of him and I hope you manage to book up with him soon.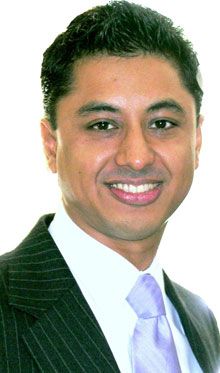 DR EDWIN ANTHONY of BELGRAVIA AESTHETICS.




My PRODUCTS OF THE MONTH are:

for GIRLS:
our teenage trialler HANNAH has tried various prods over the past few months and says the best by far is ELIZABETH'S DAUGHTER's Daily Moisturiser SPF 15 for face and body, a light gentle moisturiser from a highly respected range containing 95% natural ingredients. Says Hannah " the ELIZABETH'S DAUGHTER Moisturiser was the only cream which kept my dry skin smooth whilst still keeping my spots at bay. I used it on my chest and back where I also had spots. All my spots have gone now but so have my dry patches. Very good indeed. I am well impressed and will use it regularly now."
Stockists: 01483 776 340.
One celeb who is rumoured to use ELIZABETH'S DAUGHTER products is the lovely EMMA WATSON and here she is, looking cute and gamine in KUM KUM earrings.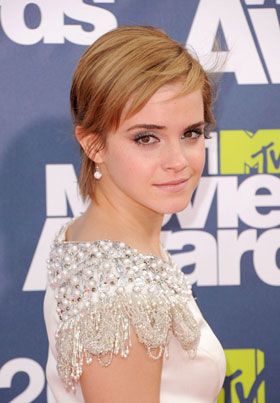 EMMA WATSON. CR: KUM KUM JEWELRY.



for GUYS:
THE GENTRY GROOMING CO's 3D SHAVE in Black Pepper & Mint, a 3 in 1 shaving cream which you can use for wet or dry shaves (should you be a man, of course!)
Our trialler BRANDON said "yup, this is a good un. You rub it into the skin before shaving and after and it's good with an electric razor too. I used it for 2 weeks and my skin felt much more comfortable and less irritated than usual. Also my girlfriend noticed a difference which is super unusual! Good stuff."
www.gentrygrooming.com

A new range of tough but eco friendly men's undies called BLUEBUCK which make briefs, trunks and boxers in all sizes in white and blue. Our trialler NATHAN said "the BLUEBUCK trunks are great because they are really strong and well made but feel soft and comfortable. I am very sporty and some brands fall apart quickly but these have lasted really well. They look good too and fit neatly. I would get them again."
www.bluebuck.net


UNISEX:
SCHWARZKOPF's OSIS+ DUST IT is a new mattifying powder which you apply to dry hair after washing or between washes to volumise it.
Being a big hair gel myself ('the higher the hair, the nearer to God'!) I tried this one at home - on my own barnet and on all the family who would sit still and found that yes, it really works. When your hair is a limp biskit on its third day or after hubby bought the wrong conditioner, DUST IT is the answer - just fluff it in and style and then your hair will be all PAMELA ANDERSON once again.
www.schwarzkopf-professional.com

for HEALING:
by far the best ointment for healing scars, scratches and rough, patchy skin is HEAL Advanced Formula Skin Therapy Gel. We tried this on lots of different triallers and in each case the skin condition improved in just a few days. Truly a magic potion and highly recommended.
www.healgel.co.uk

for lips, our fave is SOL HEALING Healing Balm which will get your lips kissable again in just 3 days!
for feet, try SOL HEALING's Sweet Feet - this will take about 10 days to cure stubborn foot tags and blemishes.
www.solhealing.co.uk


RESTAURANT OF TRE MONTH: AUBAINE / KENSINGTON

There are 15 restaurants in a row on 'Ken Strip', the Eastern end of High Street Kensington opposite KENSINGTON PALACE and, as a Ken resident, I've tried em all! But my absolute fave is the fab, fun and wonderfully French AUBAINE (37 High St Ken / 020 7368 0950, next door to the amazing whole food store.)
The last time I ate at AUBAINE KENSINGTON was last month with my daughter JADE and HG's dynamic Celebrity Psychic Scoop Ed, VICTORIA BULLIS, both keen foodies. We were wonderfully looked after by AUBAINE's delightful manager ANITA and her charming and efficient staff including DIMITRI and DAVID, the atmosphere was very jolly and the food was truly scrumptious with nice big portions.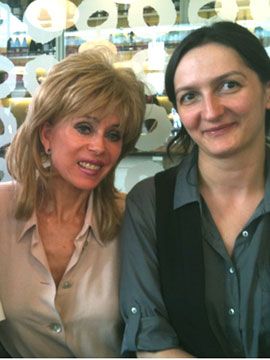 AUBAINE: SAL with ANITA. CR: VICTORIA BULLIS.



We had Roquefort Salad, Smoked Salmon Salad and Beef Carpaccio to start followed by Mussels in a nice light, not too fishy Mariniere sauce, tasty Sea Bass on the bone with artichoke and tomato and Timbale of Crab with shellfish bisque and broccoli. It was all totally delish, 10 out of 10 and we were all too full for pud - although the patisseries, cheeses and ice creams and sorbets did look awfully tempting!
The stunning NICOLE SCHERZINGER of PUSSY CAT DOLLS fame is said to be a fan of AUBAINE KENSINGTON and here she is, music and motor racing fans!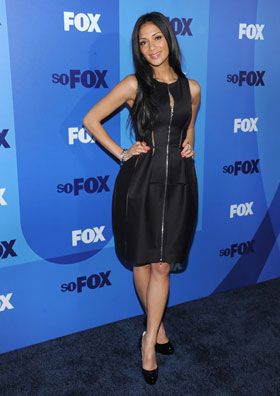 NICOLE SCHERZINGER. CR. MISAKI JEWELRY.




For more mouth watering restaurant reviews, visit TATIANA VON SAXE's fab HG Restaurant Reviews column when you leave this one. Bon vivant (or should I say 'bonne vivante'?!) and international restaurant columnist TATIANA really knows her onions and her rognons!



BOOKS OF THE MONTH:

SHADOWS OVER TIME by C.J. CHRISTENSEN (QUARTET BOOKS) is a brilliant first novel by beautiful Jersey rose CJ who was a model before becoming a writer. It is the profoundly moving story of 4 generations of a German family who live through 2 world wars with all the attendant suffering and death. I cried buckets and the characters, burned, maimed and psychologically damaged, stayed with me for a long time afterwards. I met CJ at her book launch at DAUNTS FULHAM and much admire her elegant writing - can't wait for her next one.

Socialite etiquette queen LIZ BREWER, star of TV's LADETTE TO LADY has long been the hostess with the mostest on the London social scene. Her first book THE PARTY BIBLE was very well received and now the dynamic LIZ has found time between her numerous telly engagements and glam soirees to pen LIZ BREWER'S ULTIMATE GUIDE TO PARTY PLANNING AND ETIQUETTE (DYNASTY PRESS), a self explanatory must have book for socialites and aspiring socialites everywhere. Endorsed by DAME SHIRLEY BASSEY and IVANA TRUMP, this will undoubtedly be another big hit for glam LIZ and signed copies were eagerly snapped up at her fun book launch at DUKES HOTEL earlier this month.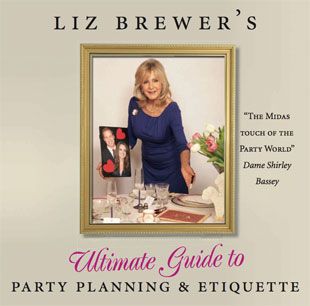 Thank you for all your emails about RAQUEL WELCH, male readers - she does indeed still look stunning at 70 - 'once a babe, always a babe', as JANE BIRKIN advertised! Here's a great pic from the archives = RAQUEL with her then husband, famous film producer PATRICK CURTIS at the prem of THOSE MAGNIFICENT MEN IN THEIR FLYING MACHINES 2: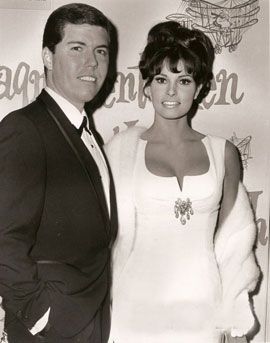 RAQUEL WELCH and PATRICK CURTIS. CR: TMMITFM2.




And talking of gorg older broads, congrats to CARMEN DELL' ORIFICE, possibly the world's most mature model, who is now 80 (allegedly!) and still going strong on the catwalks and in front of the cameras.
My thanks to debonair former HG columnist and SKY broadcaster GLENMORE TRENEAR-HARVEY for this pic: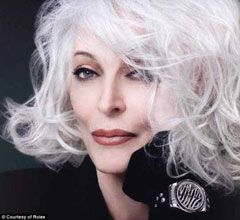 CARMEN DELL' ORIFICE. CR: STAR PIX.




And especially for MICHAEL who requested a more recent pic of gorg DEMI MOORE, wife of the afore mentioned ASHTON KUTCHER, here's the latest snap of the star wearing stunning MATTHEW CAMPBELL LORENZA earrings and the popular 'ANGELINA TAIL' one sided Red Carpet hairstyle favoured by ANGELINA JOLIE, HELENA BONHAM CARTER and myself: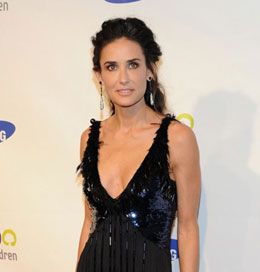 DEMI MOORE: CR: MATTHEW CAMPBELL LORENZA JEWELRY.




'Now for something completely different': more congrats are in order = to LONGLEAT, the UK's most famous ancestral home and animal park, which opened its JUNGLE KINGDOM and MONKEY TEMPLE in time to delight visitors of all ages this summer. The legendary MARQUESS OF BATH (ALEXANDER) recently handed over the reins of the LONGLEAT empire to his handsome son VISCOUNT WEYMOUTH (CEAWLEN) and the business is as thriving as ever.
Here's a pic (anyone we know?!)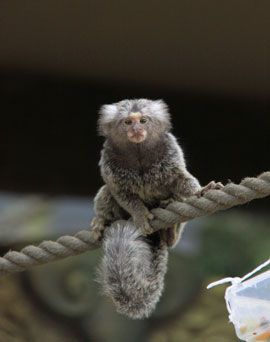 LONGLEAT




In the next issue I'll be reporting on another legendary mature gentleman and his empire = HUGH HEFNER and the newly re-opened London PLAYBOY CLUB. Watch this space..................


In the meantime thank you for reading my page. Please contact me at:
sally@hotgossip.co.uk

and do visit my other sites:
www.sallyfarmiloe.com
www.kazzyandsally.tvT