Dear Readers,

I hope you've been able to enjoy some lovely sunny weather; it certainly put a spring in my step which is a good thing because once again with summer approaching it's a busy time for my company Dinner Dates. This month alone includes taking a group of thirty four guests to Club Med Palmiye in Turkey, hosting parties of forty guests at Royal Ascot, fifty guests at both Henley Royal Regatta and Cowdray Park's Veuve Cliquot Gold Cup Polo Final and climaxing with our Summer Ball at the Sheraton Park Lane Hotel!

On a completely different subject, I was telephoned by the Daily Mail just after the Royal Wedding to say they were writing a feature on how young Carol Middleton looks and had come across a photo of me and could they include me in their article! I said yes and here is a fragment of what appeared the following Monday:

"Can you believe this woman is 65?
She dresses at Topshop and has looks a girl in her 20s might envy. Meet Hillie, one of a new generation who refuse to be defined by their age..."
The Daily Mail Monday May 9th 2011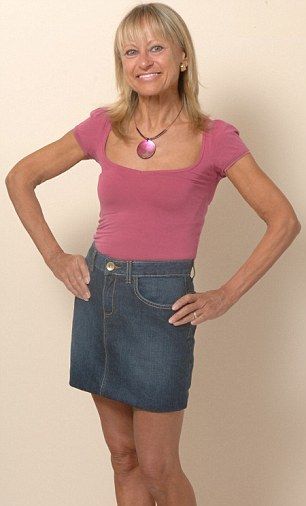 This article not only had long lost friends across the globe contacting me as well as my Dinner Dates members but an army of young male fans through facebook! Their reaction was enthusiastic however when I was invited onto the Vanessa Show the following day, Vanessa said the country was outraged by a woman of my age dressing in such a way! Although I explained that it was an exceptionally hot day when I was photographed I began to think about the way people nowadays are obsessed by age and looks. I am comfortable with my age and happy to let people know how old I am, I dress to suit myself and I would hope my husband, children and staff will tell me when I dress inappropriately. However I find more and more people cannot come to terms with age which leads to lies and deceit. Hence my article 'Youth Obsession' which I hope you enjoy.

Best wishes

Hillie Marshall
www.hillie.com
www.dinnerdates.com
www.dinnerwithfriends.co.uk


YOUTH OBSESSION

How many times have I heard the same old chestnut when I ask a prospective client how old they are: 'I'm --- but all my friends say I look twenty years younger and I wouldn't dream of going out with a man less than ten years younger than me!' Single women spend hours convincing themselves and their friends how young they look for their age and as for men, they also knock five to ten years off their age so who's kidding who? Getting older is a fact of life; it's how we deal with it mentally that counts.

One of the problems with growing older is that we remember how our parents looked at our age and compared to them we probably look a lot younger. There again when I look at photos of my grandparents and great grandparents they looked positively ancient compared to modern standards. We tend to forget that better medical and dental care, greater knowledge of the dangers of smoking and alcohol, better eating habits, modern beauty aids, treatments and different fashions, all help to make us look younger than our forbears.

Although we all age on the outside most of us feel the same inside as we did in our late teens and twenties. We don't grow up inside! Therefore when we reach any particular age we can't believe it because we still feel so young and compared to our mental picture of what someone should look like at our age we are convinced that we look younger than the norm. Well I'm sorry to tell you but in my experience the people I meet look their age; they look the right particular age for the 21st century!

Many people fear getting older and becoming less attractive to others, so they become desperate to hide their real age. They feel that having a younger escort will fool people into thinking they are more youthful and more attractive. There are obviously exceptions but on the whole I think they ridicule themselves. In my opinion if a single person wants a long term relationship then they need to be with someone with whom they can converse with similar life experiences. It may be fun to start with but will that partner want you when you're collecting your bus pass and they want to party all night in nightclubs.

'Oh what a tangled web we weave when first we practice to deceive!' Lying about your age may seem irrelevant to some people but what happens when you want to go on holiday together and he/she reads your passport date of birth? You will have proved yourself to be a liar and sown doubts in your partner's mind; how else are your trying to deceive them?

In my experience people are attracted to those who are happy and confident with what they are. It may be an old cliché but beauty really does come from within, it's the most powerful tool of attraction there is. After a while most men tire of painted bimbos and most young women will tire of aging lotharios!

Don't get me wrong, I think it's a good thing for people to take care of their looks and to keep as young and healthy as they can; most of us would like to be healthy and active until a ripe old age with all our 'marbles' intact!
However why can't we stop this obsession with age and accept people for who they are. This should apply in the work place as well. If someone is right for the job let them do it whatever age they are; if they can't keep up with the pace then look elsewhere.

Many parts of the world revere age and maybe it's about time we did. It's time for everyone to 'out' their age! You'll find it a liberating experience and far less stressful than lies.


ASK HILLIE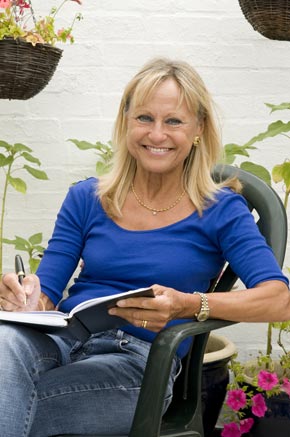 Your chance to get your worries off your chest
Whether it's marriage guidance, relationship advice, workplace or career difficulties, or family problems I'm here to help. A problem shared is a problem halved, so if something is getting you down or troubling you please email me at hillie@enterprise.net

Dear Hillie:
Recently an ex of mine got back in touch and is asking if we can start again, but I am wondering if it can ever really work with an ex or whether you should both move on. A bit about us ...... we were together for a year and madly in love but split up as we bickered quite a lot and both needed to sort out our own issues. 10 months later he is back but during the break I was dating someone else and so was he. When he got in touch I had recently split up with my partner but I was ok about it all as I knew he wasn't the one for me and it would never work hence me ending it. He had split up with his partner just over 2 months before but I don't think he is over it yet.  He says he is but there are reasons for me thinking differently and to make matters worse they work together. I guess what I am asking is how do I know if he is really over the last relationship or should I go with my instinct? Can a relationship with an ex ever work the second time round?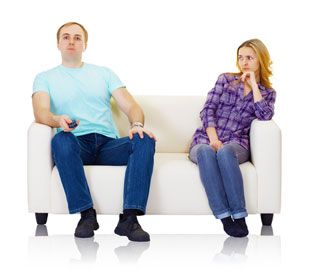 Hillie says:
I think you should always go with your instincts as they will invariably be right. In my experience going back to a relationship rarely works out because eventually the underlying reasons why you originally broke up will surface again unless you have both completely changed. In my opinion this would be the wrong time for either of you to start a new relationship as you are both on the rebound. Maybe keep in touch occasionally as friends and concentrate on being on your own for a while; re-assess what you really want in life and what you would like in a partner.


Dear Hillie:
I have been divorced for 18 months but since I've been single I've broken up three marriages and I feel concerned! Each time I've met a new girlfriend and been 'head over heels' with her, married friends have asked us to come and stay with them for a short break. Within months of our visit their marriage has broken up! I feel my visits must be the kiss of death to any marriage and I am afraid to accept any more invitations. What do you think?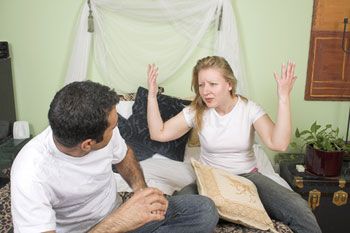 Hillie says:
Be selective about which friends you go to stay with in future. Make sure they are couples you know have established happy marriages. Staying with couples who may be restless with each other and letting them see what's missing through seeing your new relationship is bound to 'upset the apple cart'.


Dear Hillie:
My sister-in-law is such a user. She's got two young kids and she's forever dumping them at a moment's notice on my elderly in-laws (who find it hard looking after them) or me; I've got more than enough to do looking after my newborn baby! She borrows food and never replaces it; she borrowed our car and never told us she'd crashed it until we noticed the dent on the wing. Our baby is being christened soon and she's assumed she can have her children 'done' at the same time and muscle in on the party (which has been paid upfront by us) with her guests! She's beyond belief and we're fed up. Please advise.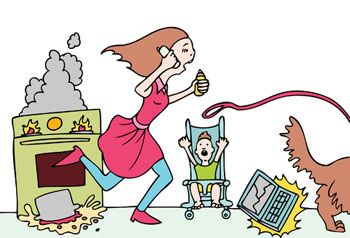 Hillie says:
Try this subterfuge. Tell your sister-in-law that one of the other guests has asked you if she can contribute to the cost of the christening party and wants to know if you want cash or a cheque. You can tell your sister-in-law how much you appreciate the offer. Your sister-in-law will then have an opportunity to offer a contribution and if she doesn't you can tell her you would to split the cost of the party with her. Unless you do something your sister-in-law will continue to carry on in the same old inconsiderate way. Maybe she doesn't realise that your in-laws can't cope and that you are overworked because none of you have told her. It's time to gently explain that you are prepared to help out occasionally with proper notice but she needs to be responsible for her own family and make alternative arrangements. Be firm; you have more than enough to cope with already.


Dear Hillie:
My husband hates his father and step-mother but isn't brave enough to tell them not to come and visit us. They live abroad and when they visit, they stay for two weeks at a time. During their visit my husband is rude to them and short tempered with me and the children. I have to do all the running around for them and he does nothing. It's intolerable and although I wish they wouldn't stay I realise they need to see their grand children. They know he hates their visits and they wind him up while they're here! What's the solution?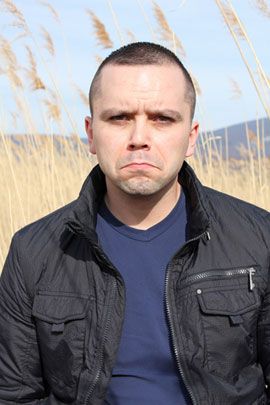 Hillie says:
The next time they wish to stay with you, tactfully tell them it would be better for all of you if they stay at a local hotel or guest house – if they can't afford it your husband should contribute towards the cost if only for the peace of mind it will afford him. If they can visit for set periods of time maybe your husband can grow up and be pleasant to them for your sake as well as the children's. They could take their grand children out for treats by themselves and sometimes your husband could be out at a business meeting when they visit. It's tough on all of you but they deserve to see their grand children and it would be churlish to deny them this pleasure.



Hillie Marshall
Hillie began her working career as a radiographer and then started in show business as a singer and actress, eventually being theatre producer for her company Edwardians Unlimited. Following her divorce in 1989 and with two young children to bring up, she founded Dinner Dates, the social events and holiday Company for single people. Today Dinner Dates is the UK's longest established company of its kind with over 17,000 members nationwide. The phenomenal success of Dinner Dates for singles gave Hillie the idea of a social events company for couples, so in 2007, she set up Dinner With Friends, the UK's first couples only dining club. In July 2011 she sold both companies.

Not only is Hillie a successful business entrepreneur, her experience with people has been put to good use and, as both an Agony Aunt through the internet and in magazines, she offers advice and a sympathetic ear to thousands, making sense of personal and relationship problems.

Hillie is an accomplished author and has written three successful books on relationships. She has given relationship advice on numerous TV and Radio shows such as GMTV, Richard and Judy, The Big Breakfast, Esther Rantzen, Kilroy, The Vanessa Show, The Time The Place, Carlton's After 5 and was 'Dr Date' for LBC.

She has two children Nicola (32) and Jamie (29) and lives in Chiswick with her husband Angus.

You can e-mail Hillie at: hillie@enterprise.net
Her books: 'The Good Dating Guide', 'Hillie Marshall's Guide to Successful Relationships' and 'Agonise with Hillie' can be bought on line at: www.hillie.com

Words copyright: Hillie Marshall 2013