Dear Readers,

I have just returned from a wonderful Bank Holiday in Rome with a group of Dinner Dates members. Being somebody who really suffers from the cold it was wonderful to feel warm again! Also it was very refreshing to see and meet so many happy, friendly people wherever we went. In fact come to think of it, I encountered the same happy scenario the previous weekend when I went to stay in our house in France.

All these experiences contrast strongly to the many miserable faces and people I have come across recently in the UK. People for whom nothing is ever right and probably never will be how ever hard one tries to please them. People who feel self important and only seem to thrive when they have something to moan about and someone to moan to. I find this attitude sad because life flashes by very quickly and these people are missing out on so much enjoyment in their own lives.

So this month's article is about smelling the roses and learning to be happy.

I wish you all a very happy month full of sunshine and fun,

Best wishes

Hillie Marshall
www.dinnerdates.com
www.dinnerwithfriends.co.uk


Learn to be Happy

It is such a pleasure to be with someone who is genuinely happy in themselves, someone who hasn't got the weight of the world on their shoulders and who appreciates being with you.

Seven ways to learn to be happy
• Change the way you react to circumstances
• Recognise and change your destructive behaviour
• Think happy
• Eliminate approval seeking and jealous feelings
• Accept and make the most of what you have
• Make time for yourself
• Enjoy now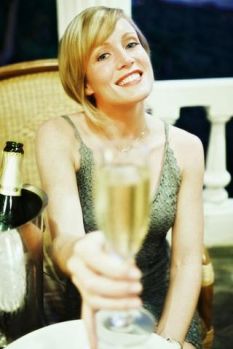 Change the way you react to circumstances
Being happy has a lot to do with the way we react to circumstances. One man's disaster could be another man's road to success. For example, someone, on hearing that they were jobless, might collapse into despair. Someone else given the same circumstances might decide that fate was giving them the greatest opportunity of their life. They might investigate the possibilities of a new career and begin training for an even better job than before; they might even move to a completely new area to give themselves a fresh start. React positively with an open mind to a challenge and give yourself the chance of success.

Every cloud has a silver lining!

Recognise and change your destructive behaviour
Being happy can be the most difficult achievement in life. Many of us feel uncomfortable and off-balance when life is going well for us. Many a relationship is unwittingly sabotaged by one partner, because they only feel at ease with failure and with being a victim. If you recognise yourself here, make time to think about your problem and how you can change yourself. You may decide to seek help in order to find out why you behave the way you do, but in the end it is up to you.

If you really want to be happy, then tell yourself right now that you are going to be happy and that you will not let any destructive element in you get in the way. Make a concentrated effort to recognise your destructive behaviour and really determine to stop it. In fact you need a lot of determination to be happy, and to challenge and get rid of every unhappy thought that enters your mind.

Think happy
It is within your capability to be happy. You can do what you want to do, go where you want to go, see who and what you want to see, so empower yourself by making these choices for yourself. The road to happiness can start as simply as spending time with happy, sociable people and thought-blocking any thoughts of sadness and negativity.

Eliminate approval seeking and jealous feelings
Happy people do not need to seek the approval of others to give them a sense of value, because they have self esteem and are secure in themselves. Jealousy is insecurity in us, a feeling that we are worth a lesser amount of love than others. It is a put-down of ourselves; it is a lack of trust in ourselves and the other person, and can never bring happiness. Love yourself enough not to let someone else's behaviour cause you emotional discomfort.

Accept and make the most of what you have
A happy person makes the most of what they have got, and will be happy with their lot. Try to recognise that the world and the people in it are not perfect, and that you can't change that fact. If you can accept the way things are, instead of the way you think things should be, and enjoy every precious present moment you have you will find a tremendous weight is lifted off your shoulders. People will be attracted to your light, and you'll find being happy inside is possibly the best chat-up technique you could ever acquire!


ASK HILLIE

Your chance to get your worries off your chest

Whether it's marriage guidance, relationship advice, workplace or career difficulties, or family problems I'm here to help. A problem shared is a problem halved, so if something is getting you down or troubling you please email me at hillie@enterprise.net

Dear Hillie
For 18 months I have had a serious crush on my boss who is married although I have not made it known to him that I find him attractive. I don't chase married men and feel ashamed with myself that I could even entertain the thought. I have tried blocking him out of my mind and avoiding him as much as I can but I still think of him. Lately it has degenerated into erotic dreams about him. It's driving me mad! He is a very nice person and I can't find an excuse to hate him, yet I cannot have him. Should I resign?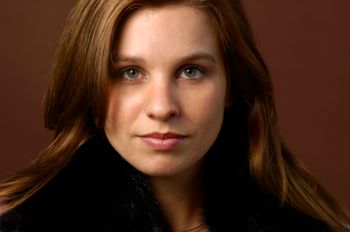 Hillie says:
Endlessly thinking & dreaming of the unattainable is a displacement activity which avoids having time to deal with day to day problems. It is also being committed to non commitment - attracted to someone who is not free to commit to you so you can never commit to them. Get out of this rut & change things! Look for a new job and increase your social life by joining in anything that gives you a fresh start to make new unattached friends


Dear Hillie
My boyfriend and I have lived together for four years and over that time he has become very controlling. I am not "allowed" to wear dresses that aren't at least two inches below my knee; I can't wear any makeup unless he says it is a special occasion and so on. I learnt to deal with these things but now he suspects me of everything. He always thinks I am doing something wrong. My question is do you think his constant accusations are due to him doing something wrong and also do you think someone like this can be helped with counselling?

Hillie says:
It is often the case that people with guilty consciences will seek to accuse others of what they themselves are trying to hide. Your boyfriend clearly has deep rooted personality defects and will probably always look for faults in those around him to avoid facing the truth about himself. He is not a happy person and you need to seriously consider whether or not you want to spend your future with him. He should be encouraged to seek counselling help and so should you. You need to learn to please yourself as to what you wear or the way you behave instead of living your life to please others.


Dear Hillie
I have known a woman as a friend for the past seven years, and I would consider her to be my best friend. She has had a constant stream of boyfriends during this time, and I have had many girlfriends too. Recently she has become single again and my feelings have become so strong for her that I desperately want to tell her how I feel. She constantly refers to me as her 'best friend' and tells me how wonderful our friendship is. If I make a move, I feel I will risk ruining the wonderful friendship we have formed over the years. Do you think I should stay silent and lonely?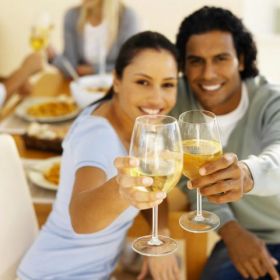 Hillie says:
I personally believe that the best foundation anyone could ever have for a relationship comes from being best friends. Start asking her out on dates, and without making any amorous advances towards her, gently move your friendship onto a different footing. Then maybe one night over dinner (in a romantic setting), tell her how much you value the friendship between you and that now you have even deeper feelings for her. Ask her how she feels towards you. If she says she just values you as a friend, accept her answer and assure her that you won't mention the subject again. If however she intimates that she feels more for you too, then you have a good chance of a very rosy future ahead for both of you.



Hillie Marshall
Hillie began her working career as a radiographer and then started in show business as a singer and actress, eventually being theatre producer for her company Edwardians Unlimited. Following her divorce in 1989 and with two young children to bring up, she founded Dinner Dates, the social events and holiday Company for single people. Today Dinner Dates is the UK's longest established company of its kind with over 17,000 members nationwide. The phenomenal success of Dinner Dates for singles gave Hillie the idea of a social events company for couples, so in 2007, she set up Dinner With Friends, the UK's first couples only dining club. In July 2011 she sold both companies.

Not only is Hillie a successful business entrepreneur, her experience with people has been put to good use and, as both an Agony Aunt through the internet and in magazines, she offers advice and a sympathetic ear to thousands, making sense of personal and relationship problems.

Hillie is an accomplished author and has written three successful books on relationships. She has given relationship advice on numerous TV and Radio shows such as GMTV, Richard and Judy, The Big Breakfast, Esther Rantzen, Kilroy, The Vanessa Show, The Time The Place, Carlton's After 5 and was 'Dr Date' for LBC.

She has two children Nicola (32) and Jamie (29) and lives in Chiswick with her husband Angus.

You can e-mail Hillie at: hillie@enterprise.net
Her books: 'The Good Dating Guide', 'Hillie Marshall's Guide to Successful Relationships' and 'Agonise with Hillie' can be bought on line at: www.hillie.com

Words copyright: Hillie Marshall 2013