Hi peeps! First of all, I've got to say that this month's column will sadly be a brief affair. I'm away at the moment. You see, I find myself in foreign climes once again and tied up  with work up to my neck. I've been to the Venice film festival and been covering Big Brother as I have been since the launch of BB in series one.  The weird thing about it is, that when I'm covering the Venice Film Festival it clashes with the Big Brother final. So I cover all the poxy 'normal' evictions and just about every season and yet I end up missing the final. What can I do? Miss the Venice film festival and Toronto film festival for Big Bro?
Thank you I knew you'd say that.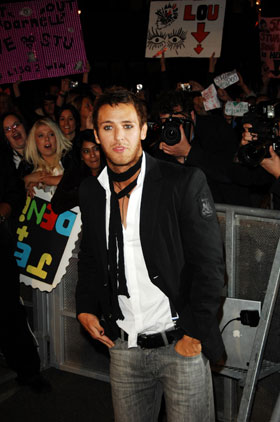 Stuart Pilkington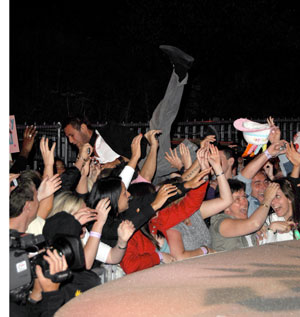 Stuart Pilkington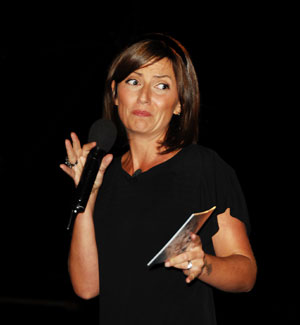 Davina McCall




I write this month's shorter hallowed column from my hotel room whilst packing to leave for home. Then in the morning I'm going to Canada to cover the Toronto film festival. At the same time I'm editing a massive corporate shoot that's late. I had to cut Venice short as one of my clients asked me to do a four day shoot at Silverstone racing circuit and although I said one of my photographers could cover it, they said they wanted ME to do it. As the reward was substantial, with all expenses paid, I had to do it. The mosquitos in Venice were getting to me anyway.....


George Clooney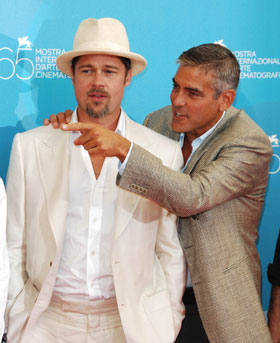 George Clooney and Brad Pitt

Brad Pitt

The Venice film festival was OK this year but not as good as in previous years i have to say. OK so GEORGE CLOONEY and BRAD PITT turned up, but it wasn't the celeb production line of old. No wonder Rome started their own film festival two years ago. I'll tell you all about it when I cover it in October.

The main event at the Venice film festival was the opening night with BRAD PITT and GEORGE CLOONEY. The two stars were promoting their new flick ' Burn After Reading'. The crowds went mad for Brad and George and the cheering and hysterical shouting left me with more hearing problems than normal.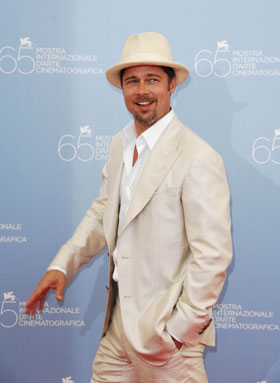 Brad Pitt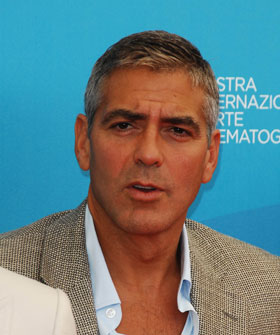 George Clooney
Brad Pitt and George Clooney



The V festival was good this year, but I think I'm a bit jaded now as I can't get excited about it any more. Maybe I've covered far too many to care. Main 'attraction' if you can call it that was AMY -wino- WINEHOUSE who has a great voice but definitely a radio star. She's far too skinny and ugly at the moment dear readers.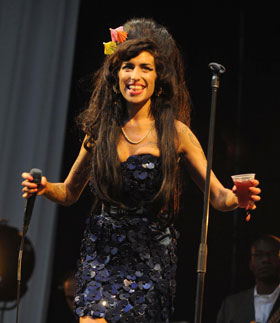 Amy Winehouse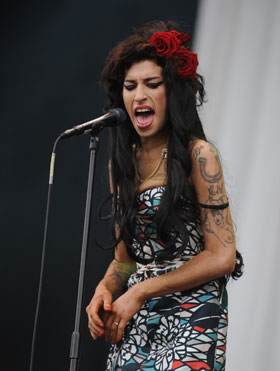 Amy Winehouse

And finally, I doubt you'll ever see car photos in this column again. This is the shoot -I was brought in from Venice to do- at Silverstone racing circuit.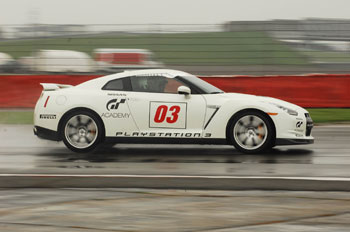 Nissan GTR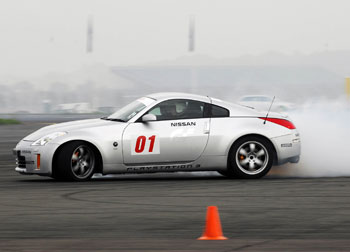 Nissan 350Z



Next month, it is back to normal, with a full report of the Toronto film festival as I think I will be in the country with a little bit more time. Then again, I think that every month!

Over and out, see ya next month.


JOE ALVAREZ

joealvarez@verycool.co.uk

Website: www.myspace.com/redcarpetspecialist

WORDS AND ALL PICTURES COPYRIGHT JOE ALVAREZ 2008