The Venice film festival this year didn't disappoint. Now on its 62nd year, we had a whole host of celebs that made the yearly trek to promote their films. The main 'stars' that made this year included: GEORGE CLOONEY, ORLANDO BLOOM, KIRSTIN DUNST, SIENNA MILLER, RENEE ZELLWEGGER, RUSSELL CROWE, RALPH FIENNES, - recently dug up and dusted off- RACHEL WEISZ, SUSAN SARANDON, HARRISON FORD with his featherweight partner CALLISTA FLOCKHART and others. I love Venice so this festival though hard work, is great to cover. The opening night was a huge disappointment. Normally we get a whole lot of celebs - not necessarily there to promote films but to make it a good even t - and it's a good red carpet event. This year it was a complete waste of time to cover. The main 'celebs' were the cast of some non-descript Chinese film whose name I never remembered, though in a way it made my work easier that night as I did not have to send any pics in. Handy indeed that Beck's beer sponsored the 'BECK'STAGE' almost opposite the red carpet area so it's where I was most of the time as all the drinks were free for the whole 2 weeks! Take that Cannes! After the photocalls, the press conferences and the premieres it was party time. Needless to say it was exhausting. Two weeks with around 3 hours sleep per night was too much and I came close to collapsing as I was knackered. But what fun! I was invited to the CASANOVA after party on St. Marks Square, and it was brilliant. Champagne flowed, and the food was all right I suppose, -it was raining heavily and the waiters were running across the open air courtyard with the food!- most people had to eat roast with the trimmings covered in rain water. Indeed. SIENNA MILLER looked great as she paraded along the red carpet with her umbrella and seemed untroubled by her bust up with monkey-brain JUDE LAW.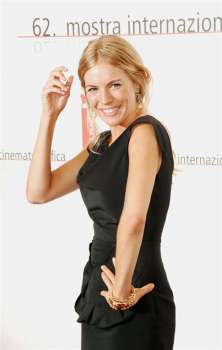 Sienna Miller- Copyright Joe Alvarez 2005




There were the usual horror stories of horrible looking 'women' -monsters more like- showing too much leather. You may see this on the new TV series of 'PAPARAZZI' -out in January on the BBC which we finished shooting in Venice. See if you agree with my comments in the program...Press facilities were excellent and the hospitality given to me by various Italian girls was most welcome. Such a nice country!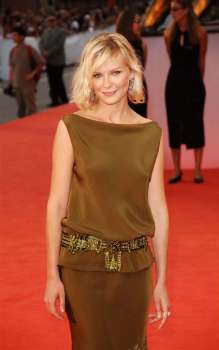 Kristin Duns - Copyright Joe Alvarez 2005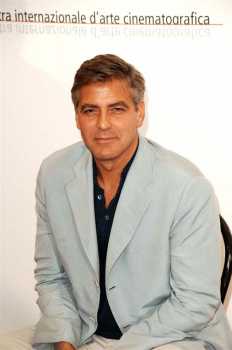 George Clooney - Copyright Joe Alvarez 2005
Renee Zellwegger with Ron Howard & Russell Crowe - Copyright Joe Alvarez 2005



The London Fashion Week kicked off again this season and, in general, though the shows are excellent there is a serious lack of celebs modeling or attending the shows. Shame! Could've been much better! The revelations all over the papers about poor little rich girl KATE MOSS and her drug habit surprised NO ONE in the business as we've known this for YEARS! Big deal! Could tell you more! We'll see. I know her lawyers are watching...

MADONNA and GUY RITCHIE turned up in Leicester Square, London for the premiere of Guy's latest flick REVOLVER. The film is in the same vein as Guy's previous efforts -not as bad as Cast Away- and thankfully left his wife out of it this time. The cast is pretty cool; violent looking enough and played the part well. Sadly for Guy the film has already been panned severely by all and sundry and it should not be long before it goes to DVD. - 4 days? - MADGE turned up in a nice black dress -would've been better in a bright colour - with a matching black sling holding her injured arm -as she was out horse riding (not very well) as she fell off badly and broke various bones. Main problem was that the Ritchie's didn't stop to sign autographs and went in very quickly and they were boooed en mass. JASON STATHAM - lead character- in the other hand spent almost an hour signing autographs.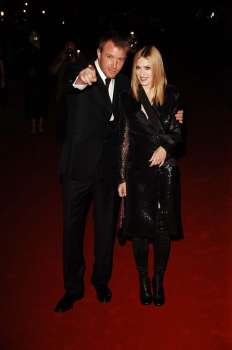 Guy Ritchie and Madonna



Over and out, see ya next month.

JOE ALVAREZ

joealvarez@verycool.co.uk

Copyright Joe Alvarez 2005 All pics copyright Joe Alvarez