Dear Readers,

I hope you're all in good spirits and that October has been kind to you. I'm writing to you on a British Airways flight to Heathrow having spent 10 wonderful days visiting my daughter Nicola who works as the PA to the producers of Plum Pictures in New York. This visit has been a real tonic for me; not just because it was wonderful to be with my daughter again but to meet so many polite, positive and friendly people.

I have to admit that over the last few months I have been feeling more and more depressed by the aggressive, unpleasant, impolite and insensitive behaviour that I have encountered through my business with customers, venues, service providers and life in general. It's been disheartening to say the least. However in the States it was a completely different kettle of fish! Wherever we went people went out of their way to help, nothing was too much trouble. In restaurants, hotels and shops I encountered real service with a smile, nothing was too much trouble and people appeared to be able to get along with their fellow beings. I went on an open top tour bus through the city and the guide told us that New York is so densely populated you have to like people to live there. Well my experience for the last 10 days was that the locals appeared to like people and it felt good to be part of the scene.

So not unexpectedly my article this month is about getting along with others!

Happy reading and have a great month,

Best wishes

Hillie
www.dinnerdates.com
www.dinnerwithfriends.co.uk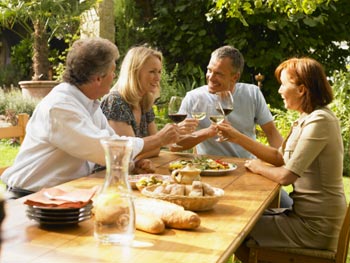 Getting on with people

Many people are self obsessed individuals who are only concerned with their own self importance, looks and what others can do for them. They judge others by their appearance, what they do for a living, where they live and if someone does not match up to their expectations they dismiss them out of hand because they are not worthy enough to get to know. It sometimes takes a tragedy for these individuals to have to interact with others to whom they would not normally give the time of day. If only they could realise how much they are missing out on life's enjoyment by not interesting themselves in other people and finding out what makes them tick. It seems they either don't care or maybe they don't realise how offensive they are behaving. We all have a duty to our fellow man to be generous of spirit and try to get on with everyone.

There are things we can all do to try to get along with people and maybe feel happier in ourselves during the process:

1. Watch what you say – bite your tongue!
How you say something and the tone of your voice can often offend more than the content of what you actually said. If you find yourself in a stressful situation socially or at work just try curbing your tongue and being diplomatic rather than saying what you think. Apart from anything how you handle yourself in a crisis will impress others and make you seem more approachable.

2. Take an interest in others
Find out about other people's interests. Gain their confidence by demonstrating a caring attitude. When people are happy be happy for them, when they're troubled be sympathetic. Treat everyone with importance.

3. Keep an open mind
Don't get into arguments; be calm and reasonable and discuss the situation. You will feel a lot better in yourself and get on better with others if you can disagree without being disagreeable.

4. Don't hurt other people's feelings
Don't make jokes at other people's expense. Think of other people's feelings and try to understand the hurt and pain you could be causing the object of your 'humour'. Don't fall into the 'old comedian's trick' of putting others down to raise up your own self importance.

5. Be kind and encourage
Make use of every opportunity to praise people, whoever they are, if you feel they deserve it. Encourage others and just remember how much pleasure you can give with a compliment. If you have to be critical then do so kindly and helpfully. Remember what you put out will always come back at you.

6. Don't make false promises
Only make a promise if you intend to keep it. If you break a promise you lose other people's respect and their trust.

7. Be cheerful
We all have our troubles so don't make yourself feel better by burdening others with your problems. 'Misery loves company' but you will do yourself and others a disservice if you offload onto others. If you can keep a cheerful appearance around others people will want to be with you, they will comfortable in your presence and you'll probably cheer up as well. The most important thing anyone can ever wear is a smile.

8. Don't gossip
Don't gossip and tear other people down to try to prop yourself up; try your best not to listen to gossip. If you fall into this trap you may start getting neurotic about what other people may be saying about you behind your back.

9. Be a friend
To have a friend, you must be a friend and if you want lots of friends you need to be a thoughtful friend. This means remembering birthdays, staying regularly in contact by email, phone, letters or get-togethers and sending thank you messages for any favours received.

10. Keep a sense of humour
A sense of humour is essential. Everyone likes to laugh and it helps break down barriers and relaxes people. The ability to laugh and generate laughter in others is possibly one of the greatest attributes anyone could ever hope to acquire.

If you can master even a few of these tips each week you'll open up a whole new world of enjoyment for yourself and people will want to be in your company.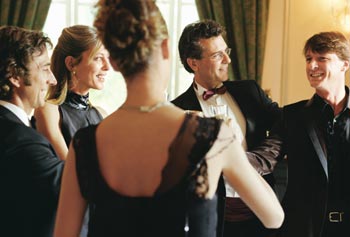 ASK HILLIE

Your chance to get your worries off your chest
Whether it's marriage guidance, relationship advice, workplace or career difficulties, or family problems I'm here to help. A problem shared is a problem halved, so if something is getting you down or troubling you please email me at hillie@enterprise.net


Dear Hillie
I never seem to be able to get a boyfriend because I'm so overweight. What is your all-time top tip for the failed dieter?

Hillie says:
There is no magical way of losing weight, you just need to change your way of living and approach the problem in a more rational way. Forget the word 'diet' – it just concentrates your mind on food. Resolve to take this 4-letter word out of your life. Losing weight is not just a matter of eating less; it's eating the right balance of foods and taking exercise.
Try to find a local health club where you can have a body mass scan to ascertain how much actual excess body fat you need to lose. Then armed with this information seek the help of a nutritionist to find fun, delicious foods for a balanced diet that will not leave you feeling hungry and will help achieve the right weight for you. Also arrange an exercise routine with your local health club or sports centre that you can undertake three times a week to help you achieve your goal. Losing weight won't happen overnight and there will be realistic setbacks. You just need to relax, follow an organised plan to lose weight gradually and realise that you will have the occasional binge, it's only human nature. However when you do, don't get disillusioned; be kind to yourself and try get back to your new regime as soon as possible.


Dear Hillie
I'm a 28-year-old female, who's getting worried about her relationship history. Every man I ever care about I end up cheating on, it can be as little as kissing other people, but I always do it. I recently ruined a fantastic relationship by testing the man's patience too many times. I tend to go out with older guys and I worry constantly about being cheated on myself, so I don't understand why I do it. These incidents happen when I'm drunk but even when I'm sober I usually tell the guy that I'm not good enough for him and that we should split up - even though I don't mean it! I just want them to have a means of escape if they feel they need it! I know it's ridiculous, but I can't help it!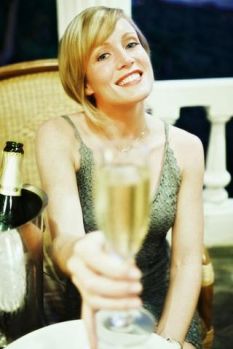 Hillie says:
You appear to be terrified of commitment and subconsciously you are determined to find every possible escape route for yourself from a relationship. Don't worry about this. You are only 20 and have many years left ahead of you to make a commitment. Try to stop viewing every new boyfriend as a potential long-term relationship. Just determine to have a good time and make lots of friends. If you relax, have fun and start to broaden your social life, one day you will meet someone you want as a long-term relationship and you won't feel the need to seek an escape route.


Dear Hillie
I am a 39 year old male and my wife is an attractive 27 year old. We have been together 10 years and have two children 8 & 6. My problem is that in the past year or so she has started going out a lot with her friends and I am suddenly feeling very insecure. I really need some advice about living with a younger partner. This is the first time it has ever worried me at all. I trust her 100% but in my mind I am suddenly feeling very insecure that she will find a younger, more attractive man when she is out with her mates and leave me. Should I let her have a good time and stop worrying about it, I understand that she needs her own time. Am I worrying unnecessarily about her being younger than me? Is it a big deal?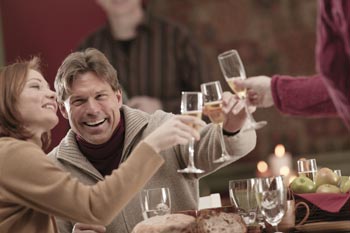 Hillie says:
If your wife has given you every reason to trust her over the past 10 years, why should she suddenly change her personality? Why should going out with her friends mean she is no longer being truthful and dependable? She married and had children when she was very young and it's probably only now that she feels she can begin to leave them with others and have some freedom. The more relaxed you are about her seeing her friends and the more freedom you give her, the less she will want to stray. Try to imagine that there is an elastic band holding you both together. The further away you go from her, the tighter the tension becomes and the closer you get, the slacker it is. You should not feel tied to the house either so why not enrich your social life by occasionally seeing your friends, taking up a sport or learning a new skill or hobby. Also plan a few romantic evenings just for the two of you plus some family outings. If you can gain more confidence in yourself, stop feeling fearful and trust and imagine a happy scenario you are more likely to attract a positive outcome.


Dear Hillie
My boyfriend recently broke up with me. We were going out for 3 years and I truly thought he was the one. We have fought before and broken up but we always managed to work things out and I think we are great together. Now he tells me that if I love him I will let him go. Well I do love him, but I am scared of losing him forever. He is not consistent with his feelings either. One day he says he needs time and the next; he wants us to get back together. I feel like I am in limbo. I know I love him but I can't decipher what he wants. I have tried to let him go but I still end up calling him and sometimes even dropping by his place. Recently I didn't call or make contact, but he called me every night. Why does he say he wants me to let him go and then keeps calling? How can I let him go when it is not what I want? How can I make him want to come back to me?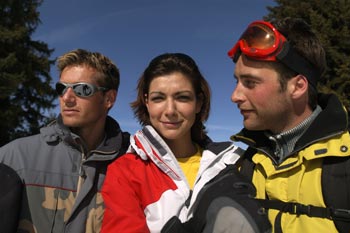 Hillie says:
Your boyfriend sounds just as confused about your relationship as you are. I suggest that you have a complete break from each other (no contact at all) for three months which will give you both time and space to reflect about what you really feel and want from each other. If your boyfriend truly loves you but is frightened of commitment, after a few months he will not want to risk losing you again. If however you are both holding on to your relationship because it feels safer to stay with 'the devil you know' rather than venturing out into the unknown, then hopefully after three months apart you will feel more confident to be single again. If the relationship is not right then the sooner you find out the better rather than wasting another three years in confusion.



Hillie Marshall
Hillie began her working career as a radiographer and then started in show business as a singer and actress, eventually being theatre producer for her company Edwardians Unlimited. Following her divorce in 1989 and with two young children to bring up, she founded Dinner Dates, the social events and holiday Company for single people. Today Dinner Dates is the UK's longest established company of its kind with over 17,000 members nationwide. The phenomenal success of Dinner Dates for singles gave Hillie the idea of a social events company for couples, so in 2007, she set up Dinner With Friends, the UK's first couples only dining club. In July 2011 she sold both companies.

Not only is Hillie a successful business entrepreneur, her experience with people has been put to good use and, as both an Agony Aunt through the internet and in magazines, she offers advice and a sympathetic ear to thousands, making sense of personal and relationship problems.

Hillie is an accomplished author and has written three successful books on relationships. She has given relationship advice on numerous TV and Radio shows such as GMTV, Richard and Judy, The Big Breakfast, Esther Rantzen, Kilroy, The Vanessa Show, The Time The Place, Carlton's After 5 and was 'Dr Date' for LBC.

She has two children Nicola (32) and Jamie (29) and lives in Chiswick with her husband Angus.

You can e-mail Hillie at: hillie@enterprise.net
Her books: 'The Good Dating Guide', 'Hillie Marshall's Guide to Successful Relationships' and 'Agonise with Hillie' can be bought on line at: www.hillie.com

Words copyright: Hillie Marshall 2013