I always enjoy LONDON FASHION WEEK, whether I am showing for the lovely PARVEEN or just schmoozing at the parties. Last month LFW sadly did not coincide with my deadline but this month I am happy to report that my fave shows this season were the evergreen BRUCE OLDFIELD's and hot new US designer LISA MACKEY.

OLDFIELD is still the Master and this season's feminine and floaty designs suit all sizes and ages, if not all budgets! His LFW party at CLARIDGES was divine, with oodles of celeb guests ranging from the divine MARIE HELVIN and fun ESTHER RANTZEN to the somewhat more serious NORMAN LAMONT.

LISA MACKEY also had a good party, hosted by milliner extraordinaire LOUIS MARIETTE at his fab new Chelsea atelier and organised by dynamic stylist PRISCILLA BOKHARA. HOLLYWOOD babe LISA is very popular in Tinseltown and her colourful, Byzantine-feel jewellery, comprising precious and semi-precious stones, is worn by anyone who is anyone out there in LA LA LAND, including (allegedly!) BRITNEY SPEARS.


BRITNEY / jewellery



Check out LISA 's new designs at: www.lisamackey.com and book PRISCILLA at: priscilla@bokhara.co.uk


My Product of the Month for November is another little gem from the totally brilliant SKIN DOCTORS, who specialise in clinical skincare without a prescription.

SKIN DOCTORS' latest rejuvenating nourishing cream is called ANTARCTILYNE and the main ingredient is an exopolymer (or glycoprotein) found under The Antarctic Ocean! MICHAEL JACKSON may not have found the way to cryogenically preserve himself yet but WE can preserve our skins with this totally brill new product.

ANTARCTILYNE feels suitably glacial upon application, leaves the skin silky smooth and smells simply divine. It is being hailed as the alternative to collagen injections and plumps up wrinkles in as little as 3 weeks, as well as stimulating the skin's collagen growth. I tried it on myself and it really works! Not only does my skin look and feel smoother already after just 4 weeks but I really look forward to putting ANTARCTILYNE on at night, even more than my JANET REGER nighties! ANTARCTILYNE will be available in stores from January 05 at a mere £39.95; it's "freeze time", ladies and gentlemen, and your skin will never be the same again!For more info about SKIN DOCTORS and their fab prods, phone: 020 7841 87 80.


On the fashion front, my fave designer ROUBI L'ROUBI has just launched his "Man" collection, which is ab fab, boys. Loads of celebs wear ROUBI's glam threads including Mr Six Pack himself, PETER ANDRE and his sexpot girlfriend KATIE PRICE, aka JORDAN, who is particularly partial to ROUBI's little red dresses. The singer recently chose a chic 2 piece suit and red and white striped shirt from ROUBI's "Man" collection to wear at the glitzy GQ AWARDS. Here is the glam couple looking the business at the Awards thanks to the super-talented ROUBI. ROUBI L' ROUBI is at: 020 7610 9867.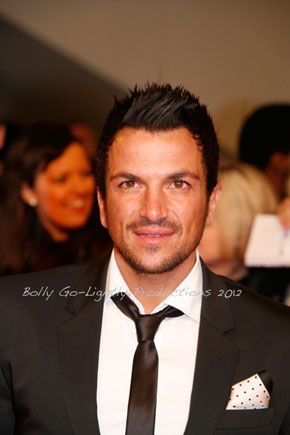 PETER ANDRE AND JORDAN / ROUBI L'ROUBI




Whether you are a celeb or a "real person", life is very stressful nowadays, particularly in the inner cities. The best way to get rid of stress, as well as pampering yourself, is with a really good massage. I recently rediscovered the marvellous TERRY KINGSCOTE, C.S. PHYS. (South Ken., 020 7835 0400), who specialises in neuro=muscular massage, which is the ultimate way to de-srress the bod. A combination of deep tissue massage and a soothing but firm pressure calms the nerves and tones the muscles. I must say I felt absolutely marvellous after 1 hour in MR KINGSCOTE's capable hands: all my knots around the neck and shoulders had disappeared, I felt relaxed but re=energised all over and I smelled great from the aromatherapy oils. Highly recommended.


The best celeb book on the shelves this month is CAROLYN SOUTAR's fascinating biog of "Ballet's Greatest Hero", the divine RUDOLF NUREYEV (Mainstream: £15.99.)

When I was just a young slip of a gel, in the days before SEX AND THE CITY's MIKHAIL BARYSHNIKOV, "RUDI" was the number one ballet pin-up. He was amazingly handsome, with cheekbones to die for and, like BARYSHNIKOV, also starred on the silver screen, as another great RUDOLF, VALENTINO.

MS. SOUTAR was NUREYEV's stage manager at THE COLI and worked with the superstar for 8 years. She has really got under the skin of this enigmatic superstar, revealing the truth about all his affairs, male and female, as well as his glittering career and even his relationship with that other extraordinary ballet icon of the twentieth century, DAME MARGOT FONTEYN. Whether you are a balletomane or not (I am) you will love this book for its warmth and humanity and, with Crimble coming up, it will make a very acceptable presy for the readers in your lives. Biographies of famous people are always interesting reads and THE REAL NUREYEV is up there with the best of them.


And, for a really unusual Xmas present, ladies, either from him to you or perhaps you would like to have it done for him...try the BOLLYWOOD BIKINI. THE BOLLYWOOD BIKINI is the latest, and some might say greatest, beauty procedure from JANET GINNINGS' celeb hair and beauty salon, in Mayfair (020 7499 27 67.) "MISS JANET'S" boasts a demanding clientele including ELLE MCPHERSON, CAPRICE, IVANA TRUMP, LESLEY JOSEPH and THE KUMARS' MEERA SAYAL and the salon is always at the cutting edge of the new beauty treatments

The BOLLYWOOD BIKINI is, in fact, the delicate art of shaping and decorating a lady's "special place" with fabulous diamantes. "Move over, the Brazilian": you will need the Full Monty down below before JANET's skilful beauticians apply your body jewels. But the application does not take long, lasts for some time (depending on wear and tear!) and, as you can see from my revealing pics, looks amazing!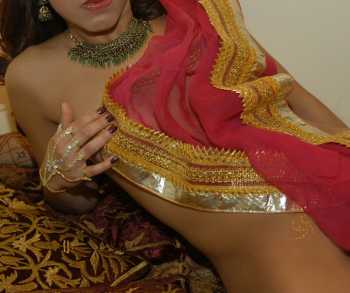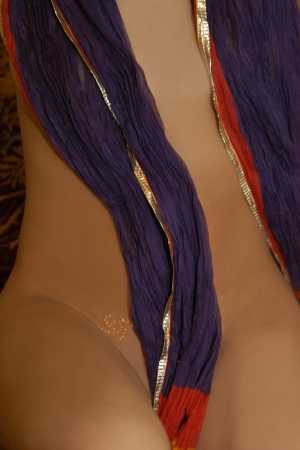 THE BOLLYWOOD BIKINI / JANET GINNINGS SALON.



JANET will not reveal which, if any, of her celeb clients have gone BOLLYWOOD, but will only say "it's proving very popular." Rightly so!


Thank you for your letters re my recent HYPNOTHERAPY with the brill VALERIE AUSTIN, founder of the world-famous AUSTIN TECHNIQUE. VALERIE has cured my insomnia and cut my drinking down to an appropriate level (nothing at home and 2 glasses when I am out, as opposed to 2 bottles!) I did not want to become tee-total, that would be too, too boring, I just wanted to see the whites of my eyes again! Seriously, though, we all know that sleep is good for our health and looks and too much alcohol is bad for both, so I am delighted with my results. VALERIE has had great success with her technique for all addictions, including smoking, drinking, drugs and food and specialises in alcohol addiction. She can also treat anxiety, low self-esteem and insecurity and help we ladies through pregnancy and childbirth. Furthermore she trains hypnotherapists, especially in the important area of hypnosis to increase productivity in business. She is based both in the City and in Mayfair and can be reached at: 020 7702 4900 Or visit her interesting website at: www.valerieaustin.com


Thank you for reading my page. Do check out both my personal website at: www.sallyfarmiloe.co.uk

LOO TIME VIDEO available from:

farminghamprods@aol.com and:

http://www.121music.com/pages/video_01/home.html