What was Prince Harry ON?! I happen to know a couple of the street urchins that snapped him outside. They tell me they NEVER 'bumped' into him with any camera. His Royal protection guards would never have allowed this in the first place. As a photographer you need a minimum distance from your subject -a metre or so- as the camera cannot focus otherwise in darkness unless a very wide lens is used etc. To be in 'your face' to snap pics is not the best option at all. With all the education -OK two barely passed 'art' A levels- and Royal tutoring about behaviour on state occasions et al, it is kind of surprising how good the bottle of vodka he allegedly drank was. Because he lost it BIG time. If you don't want to be snapped in the early hours – drunk - do not go to these clubs! There are always snappers there. Pangaea, China White, Sketch etc. Still, the Prince is not the first Royal to show signs of arrested development. From the Prince Regent way back in 1795 when he got totally paralytic after realising how ugly his wife was -Ok this is quite common amongst lots of people - but wait, even earlier there was the future Edward IV - circa 1460, then the future Edward VII who could have taught Prince Harry quite a few tricks, Henry the VIII had his moments, and well Princess Margaret... need I go on?

This month's instalments of 'glittering' events culminated in the premiere of 'Finding Neverland' starring Johnny Depp and Kate Winslet. The event at the ODEON Leicester Square in London was the usual red carpet affair and extremely unusual because JOHNNY DEPP actually smiled! I kid you not folks. Having photographed Mr misery guts many times all over the world at a variety of events -just for YOU dear readers- this is the first time I have ever seen him smile. So it only lasted a second or so but a world event!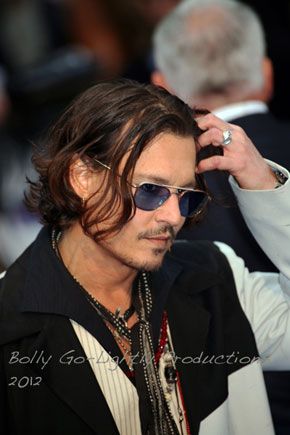 Johnny Depp and wife



Kate Winslet looked superb. Proof that diets can work. She looked fantastic in her light blue dress with a perfect feminine silhouette. Lovely to see she has conquered her fight of over indulging with fatty foods.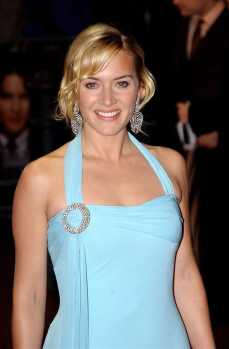 Kate Winslet



Other guests included CHRISTIAN SLATER who's in London at the mo in One Flew Over the Cuckoo's Nest…no, its theatre... purleeze!- Other guests included CAT DEELEY, THANDIE NEWTON, HARVEY WEINSTEIN, head of Miramax films, and MCKENZIE CROOK, The Office, Pirates of the Caribbean.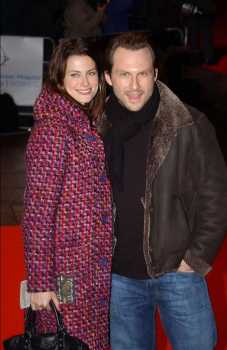 Christian Slater & co



The other big premiere was of course the re-make of 'ALFIE' by Charles Shyer. Main characters in the flik are JUDE LAW, -real life sweet heart of- SIENNA MILLER, SUSAN SARANDON, -who stole the show- JANE KRAKOWSKI - of Alley McBeal fame and the gorgeous MARISA TOMEI. The film has been accused of being too soft and girliefied, I agree, which spoils it somewhat. It is not as powerful as the original film. But what the hey, If you like ol' JUDE or the light weight Sex And The City then this is for you. Celeb guests included: MICK JAGGER and father's champion BOB GELDOF.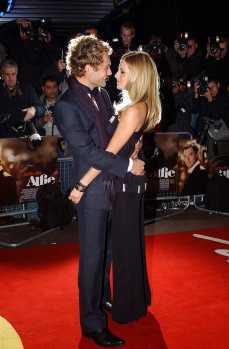 Jude Law and Sienna Miller




See ya next month.

Over and out.


JOE ALVAREZ

joealvarez@verycool.co.uk


(Copyright Joe Alvarez 2004)

All photos copyright Joe Alvarez.