James Knight is a behaviour expert who brings years of successful selling and management experience, along with professional training to the seminar and speaking circuit. He developed the IMA Profiling System giving people a greater understanding of themselves and others and how to use this understanding to "Bring People Closer."

Over 35,000 people have participated in the IMA Profiling System and over 24,000 people worldwide have joined his Self Actualizing Colour Styles Clubs.

high-yellow-club.com
high-red-club.com
high-green-club.com
high-blue-club.com


IMA helping You to Recognise and Utilise Your Inner Magic


"The IMA Profiling System has been one of the revelations in my life and has catapulted our business network into a new era for us. p>

The ability to simply and quickly understand others and be able to see how I may be challenged by them, or see why I may be instantly 'attracted' to them in business has been a tremendous step forward for myself and for our members.

The uptake in embracing IMA's on Ecademy has been quite simply amazing, the fastest adoption of any application on our site.

Congratulations James on this insightful system and for the addition of your new IMA Toolkit which I am now advocating for others to purchase and implement in their lives. There is nothing more critical in this era of our lives than better communication."

With Warm Regards

Penny Power

The IMA Toolkit gives you a simple system for Success in living Colour ! Only $29.95 (Satisfaction guaranteed or your money back!) for more information and to get your Toolkit click here!



................................................................................



IMA on Twitter!!

The key to growing a business is Understanding People.
To help you know more about yourself and others I am writing a series of blogs about IMA Styles and Strategies.
To get an update on IMA latest blog postings go to twitter.com/IMA_believer



................................................................................



High Yellow Spotlight

Emerson said" What you are speaks so loudly I can't hear what you are saying"
We transmit to people non verbally "outside," what's going on in the "inside".
At a recent High Yellows are fun loving, enthusiastic, outgoing, high energy, and deal with people in an upbeat way.

This month I would like you to meet a High Yellow Nycollette Williams
http://www.ecademy.com/account.php?id=297749

Nycollettes enthusiasm for her business 'Wrap My Chocolate.' is so contagious that when we met at a recent High Yellow Luncheon in London that I couldn't resist writing about what she is doing! High Yellows are also very persuasive!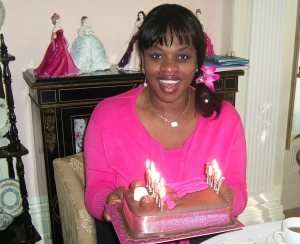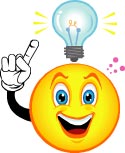 Have you ever wanted to find a new way to raise your company profile, become popular, be unforgettable and always remain memorable to your customers? Then personalised hand wrapped chocolate may be just the thing you are looking for. Nycollette and David Williams are a husband and wife team who have recently set up a company called 'Wrap My Chocolate' specialising in promotional personalised hand wrapped chocolate which offers a unique and popular marketing tool – simple but effective - enabling corporate companies to raise their profile and subsequently boost sales, offering a pleasant and 'tangible taste' of their company by giving sales a boost or simply keeping their company ahead of the competition by promoting their event or establishment. The bars are a fine quality milk chocolate manufactured in the UK.

Each company's unique logo and strap line can be made clearly visible on the face of a 10g bar with the company contact details displayed on the reverse. 35g bars not only hold the company logo but can be used to relay positive messages to members of staff whom an employer wishes to appreciate with a personal message added in or containing promotional discounts and used as a 'golden ticket' when promoting charity event prizes or discount offers to customers.

The possibilities are endless. Personalised messages tailored to suit your specific campaign. They also come in handy for personal and special occasions. Many brides favour the small bars ribbon wrapped in cellophane in her chosen wedding day colours. Bearing the names of individual guests, they serve a dual role not only as place settings but bridal favours too. From 'congratulations' expressed by proud relations to a student on their graduation, even as an anniversary, christening, birthday token this is a perfect gesture that appeals to all ages. Knowing that this gift is unique to them allows the recipient to feel valued and treasured and appreciative of the time and thought that you have put in. You can choose from a standard design or create your own for that personal touch. By adding a loved one's photo onto the bar gives a special and unique message that means a lot to them.

For more information please contact
Nycollette Williams, Marketing Director
T: 01775 766074
E: reachme@inspireme2.co.uk
www.ecademy.com/user/collettewilliams



................................................................................



According to Emerson "You have only to move in the direction of your dreams to meet with success in common hours"
My dream is to create something special that is second to none.
I think that with the help of my wife Elaine and our partner George that we have accomplished this.

Set on the highest point of rolling hills sloping gently to the Bulgaria Black Sea Coast, the Vineyards has just opened and is receiving acclaim from apartment and villa owners and guests that are renting as being "something very
special" they tell me that they love to " Wake up to the Vineyards"



We have just a few apartments left so if you are interested before they are all sold please let me know, http://the-vineyards.co.uk

james@knight-international.com
44-1582-881997
http://twitter.com/jamesdknight



................................................................................




Online Coaching Sessions where you will learn the fast, simple, fun, easy and effective IMA Personality Profiling System and Strategies that will help you Unlock Your Personal Potential Win more Friends and more Business and change your life for the better! Want to know more? Increase Your High Red Personal Potential through my Self Help Guide "How to Can Connect with Everyone including the High Red Positive Self Programming CD".....Only £19.95 plus postage For more information please click here!

For more information on James Knight please go to:
http://www.ecademy.com/user/jamesknight2
or http://www.potential-unlimited.com



........................................................................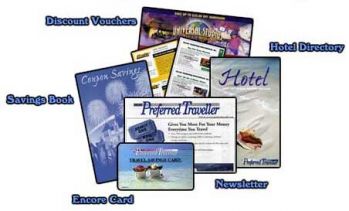 For those traveling to the US, an Encore Hotel discount card is a great idea! Encore is a travel club, with over a million members in the US. The annual subscription fee of $59, proximately £30, members are given up to a 50% discount at hotels throughout the United States.
Check it out. http://virtual-encore.com


........................................................................




For Great Property Investment Ideas

Check out the Property Abroad column in this issue of Hot Gossip

For more information check out http://potential–unlimited.com

Become the Person You Are Capable of Being. Erase and replace those habits that continually hold you back from being successful through my Positive Self Programming CD's? http://potential-unlimited.com/mypotential.html


James Knight is founder and director of international property sales, marketing and property development company Knight International.

Publisher of Hot Gossip Magazine and Virtual Tower of London. http://tower-of-london.com

James is a member of the Professional Speakers Association. For more information about programs available for your group or organization please go to http://james-knight.co.uk.