Our esteemed Ed in Chief GEORGINA is inextricably tied up this month so "I'm in charge", as our lively former HGUK cover boy JIM DAVIDSON would say! Here is JIM, who now lives mainly in warm and wonderful Dubai, on the cover of his recent best selling autobiography.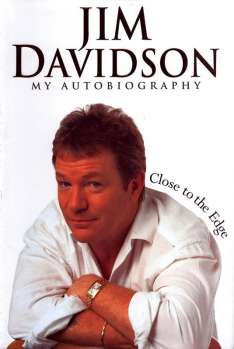 JIM DAVIDSON. C/r.: JIM DAVIDSON.



However we have the usual fab magazine for you, dear readers. VALERIE AUSTIN has been to Australia, NICK POPE is thinking of going into Outer Space with SIR RICHARD BRANSON, JACQUI DAVIS has been Under Cover and JOE ALVAREZ and I have been Red Carpeting once again.

Our HGUK cover girl this month is the deservedly multi award winning DAME HELEN MIRREN, snapped by our JOE wearing OSCAR DE LA RENTA at the BAFTAS. Not just a queenly face, this lady! Now, of course, we all know, thanks to the MAIL ON SUNDAY's gorg diarist KATIE NICHOLLS (who is never wrong), that HRH THE QUEEN has in fact seen the award winning film and thought DAME HELEN was the biz. If you want to read more about la belle MIRREN go to our CELEBRITY and CELEBRITY FFHB pages. In fact I have also given HRH herself another mention on my CFFHB page, I do believe.

Enjoy your March HOT GOSSIP!

Deputy Editor in Chief, SALLY FARMILOE-NEVILLE..