Getting the 'SHIVERS' I flew to SHARMEL SHEIKH in search of sunshine and swimming in the crystal clear waters of the Red Sea that teem with colourful, tropical fish. A luxury hotel where I would be pampered and have easy access to sumptuous Restaurants and discover the exotic flavours of Lebanese and Egyptian cuisine.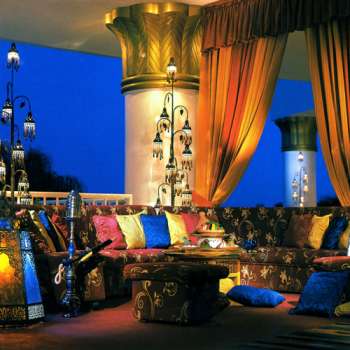 Bedouin Sofa



I chose the 5 star RITZ CARLTON Hotel. The first night I dined in Arabian splendour at the FAYROUZ Restaurant, leisurely ensconced on a comfortable Bedouin Sofa – like the one in the picture. An assortment of Mezzeh, hot and cold, one of them, a hot Chilli, was nearly my undoing, but I recovered in time to savour the Lebanese Barbeque, and watch Belly Dancers and swirling Dervishes perform.

The other Restaurants, an Asian Buffet at BLUE FINGER, I loved their "Sweet and Sour Fish' – Wok fried Sea Bass Fillet with Sweet and Sour Sauce and Pineapples.

Another evening, I reposed in great style at LA LUNA, and savoured their special All Pasta Menu.

The Service is courteous, whenever I said 'Thank you' the reply was 'It is a pleasure'. It will be a Pleasure to return.

CHEZ GERARD, Dover Street, Mayfair. Tel: 020 7499 8171.

This Restaurant is now open for Brunch on Saturday and Sunday, 11 am to 5 pm. COMPLIMENTARY Champagne or Bloody Mary is offered with their compliments when you choose a main Dish. Salmon and Dill Fishcake, with spinach salad, tartar sauce and pommes frites was my choice. M y companion had Tournedos Rossini.

W'SENS - 12 Waterloo Place, St. James, London. Tel: 020 7484 1355.

Sally Farmiloe, Beauty Editor of HOTGOSSIP, and myself dined at this delightful Restaurant, once upon a time, a magnificent Bank, now a magnificent Restaurant, specialising in taste inspiring French Cuisine.

The Staff, headed by Restaurant Manager, Jean Christophe are full of happy, Gallic charm and hospitality.

Sally has just published a book called "Sensual Pleasures and the Art of Morphing into a Health Goddess".

Dining here is a sensual pleasure; an inspiring visionary picture on the plate, delicate aromas that creep up the nostrils awakening the taste buds in preparation for the big moment, the first hedonistic nibble.

Sally chose a Duo of Scallops served as a carfpaccio and a la plancha with bacon. I had a hot starter – Foie Gras Ravioli, in a cep mushroom velvety veloute. The rest of the Dinner was divine – so divine I want to interview the Chef and report more fully in the next issue of HOTGOSSIP.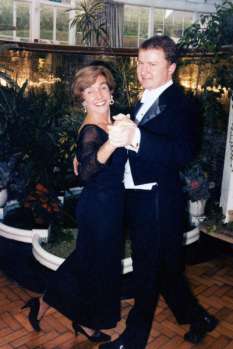 DANCE BETWEEN COURSES



The IN-WAY to enjoy a Gourmet Dinner, Shape-Up, Lose Weight and have Fun.

WHERE and WHEN - I'll report in next month's HOTGOSSIP.

HAPPY BUBBLES
JOAN - THE SLENDER GOURMET -