February dear readers, turned out to be an extremely busy month! Not only did we have the London Fashion Week, but also the Brit Awards - music - the BAFTAS – film - the Elle Style awards - pretty girls - film premieres, NME awards, -indie/alternative/mainstream music - and all the associated parties for each event. Oh yes, and the normal photocalls with minor celebs launching new products etc. On one particular week I only slept 7 hours...Died? I nearly did! The only thing that distracted me from the chronic fatigue was my daily intake of cold Moet. The BAFTAS dear readers was a complete let down. Apart from KATE BLANCHETT, there was no one to get excited about. OK, we had KEANU REEVES, GOLDIE HAWN with KURT RUSSELL - I thought they'd split up - the sultry JULIETTE LEWIS, IMELDA STAUNTON, the ageing greying RICHARD GERE, CLAUDIA SCHIFFER and that was just about it for big-ish celebs....The rest was just home grown c- listers like SADIE FROST and the gorgeous T.V. presenter NATASHA KAPLINSKI, whom it has to be said was there like the rest of us; working. That, in essence, was the the big talent. WHAT ON EARTH HAPPENED? In previous years we had a procession of 'A' listers and a good turn out of 'B' listers. This year, just a few creaking 'A's. For pictures it was an unmitigated disaster. Almost no women. Bearing in mind that 90% of all our sales tend to be women celebs, you can see my predicament. The poor man's Oscars was just not up to it. Even the red carpet area for the celebs to pose for us was not lit up! It's so sad that there is such a huge chasm between the Oscars and the BAFTAS, and erm, by the looks of it there always will be.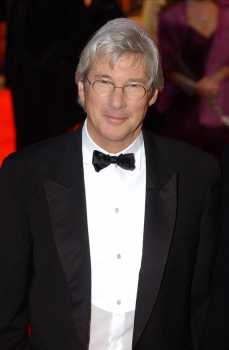 Richard Gere: Copyright Joe Alvarez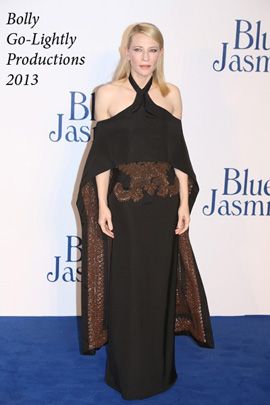 Kate Blanchett: Copyright Joe Alvarez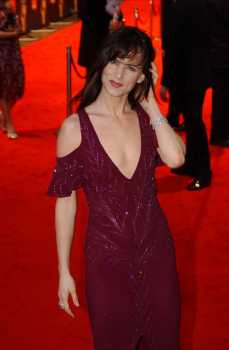 Juliette Lewis: Copyright Joe Alvarez




The Brit awards had a reasonably good turn out this year. SNOOP DOG turned up as well as ROBBIE WILLIAMS, SCISSOR SISTERS, JOSS STONE, JORDAN, JAMELIA, FRANZ FERDINAND, GREEN DAY, LISA SNOWDON and GIRLS ALOUD to name a few. What I thought at first was a poor pic turned out - upon close inspection - to be AMY WINEHOUSE's acne. Yes, from a distance Amy looked pretty good but as I zoomed in to her face I momentarily thought someone had chucked a slice of 'Meat Feast' pizza at my lens. The Jazz warbler had tried her best to cover the worst of the spots to no avail.


The Elle Style awards was another huge magnet for celebs. KYLIE MINOGUE, DANNII - or whatever way she spells it- MINOGUE, KATE BLANCHETT, CAT DEELEY, HELENA CHRISTIANSEN, ISABELLA HERVEY and her less attractive sister VICTORIA HERVEY, sexy RACHEL HUNTER, cast from from Coronation Street, SADIE FROST and loads more. Don't know who won anything at these awards as I was busy editing and wiring pictures and frankly couldn't care less. Good turn out though.


Worst premiere of the month goes to 'Shall We Dance?' held at the Odeon West End in Leicester Square, London. Starring RICHARD GERE, JENNIFER LOPEZ, and SUSAN SARANDON. The premiere was very well attended by the press as we thought that J Lo would be coming. Erm, not quite. At the last minute we were informed that she was not coming and that SUSAN SARANDON would be absent too. WHAT?! We were only there for J Lo! The big draw is the Latin lovely's bum. She has always been one of my biggest selling celebs. Instead, we were left with the arrogant RICHARD GERE who seems to think he's still top draw. I can't begin to tell you how annoyed we all were. He's an OK actor but for pics forget it. He doesn't sell. He hardly signed any autographs and his general air was of 'let me out of here'. Buzz off then.


Yet another do was the NME awards at the Hammersmith Palais. Once again FRANZ FERDINAND, PAUL McCARTNEY, MICK JONES -The Clash- SARAH CAWOOD, LEAH WOOD, FEARNE COTTON and a multitude of bands like MUSE, THE LIBERTINES etc.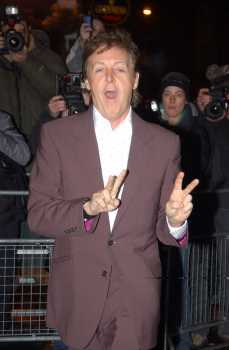 Paul McCartney: copyright Joe Alvarez



Funniest thing was the drinks ban at the Palais which saw various artists having to go out and smuggle the alcohol in. Doh.


Over and out, see ya next month.


JOE ALVAREZ

joealvarez@verycool.co.uk


(Copyright Joe Alvarez 2005)
All pics copyright Joe Alvarez