Fairy Cross the Mersey

My arrival on the Liverpool social scene certainly caused a ker-fuffle on the Mersey when I came and conquered the European City of Culture. I was summoned for the occasion of the Liverpool launch of Mitchell Orchant's 'Havana Hunnies' – the sexy cigar sommeliers who light up the London social scene by presenting, cutting, lighting and discussing the appeal of Mitchell's glorious handmade Havana cigars. The Press lingered around like an old fart, hoping to spot celebs – thank goodness I went in camouflage! I mean, they didn't even recognise me behind my thick layer of industrial-strength make-up and Gucci 'Posh Spice' shades.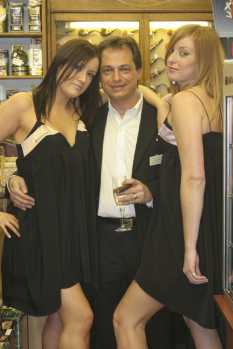 kkkkkk Cigar salon



We turned away thousands of well-wishers, who had lined the streets waiting for a glimpse of me (at some considerable expense to the Liverpool tax-payers – thank God I don't have to pay their council tax!) and only allowed a select number of the city's finest Press Personnel to squeeze into the fabulous antiquity of Tummeaus – the 200 year old tobacconists owned by Cigars Limited. A mirage in a non-smoking desert for those who like to get their lips around a nice substantial Havana cigar. Nyess…

After I'd done the necessaries (you know, serving drinks, dealing with minor skirmishes on the doors and signing autographs) off we traipsed to a luxurious top nightspot 'Mosquito" for the Havana Hunnies after party full of magnum champagne where I quite literally bumped into Paul Ince and Robbie Fowler who were practicing some neat footwork on the dance floor and eyeing me up outrageously! I had to prise myself away and felt like some awful harassed extra from 'Footballer's Wives'. Never again! Those footballers are a load of lustful, drunken yobs and should not be allowed out of the city's ring road. Suffice to say, I awoke (luckily not with either of those smooth-talking footie-mingers) the next day and made a speedy Virgin train 1st class exit, as I was alarmed to discover that my hotel room was haunted! Not only that, but it was a convent! Those nuns gave me no rest all night. Seedy animals!

At least I didn't have to worry about indigestion, however… as I dined like royalty thanks to the scrummy nibbles provided by Anthony John Catering Services (Anthony, the sexiest personal caterer in Liverpool – yummy-yummy – tel 07818 453630 if you want good catering at low cost!). For a superior finger buffet, look no further… We sipped vintage champagne and sampled delights such succulent chicken satay skewers and a delightful vegetable quiche that melted in the mouth. It was all so delicious I almost ate the plates!

In my honour (and possibly by way of apology) the Mayor texted me to thank me for 'putting his city on the map' and invited me to next month's ceremony when I am to formally rename the city 'Livseypool'. Hmm… might go if there's not much on the telly.

If you want to go to the fabulous brand new Livseypool and see the shiny new city they've been building go! But go out when you're there by checking out www.inliverpool.com for all the latest parties, events and concerts.

For all the finest Havana Cigars I suggest you buy from Cgars Ltd online at www.cgarsltd.co.uk and to book the Havana Hunnies call 07000 088 088.


Hair Raising Return!

Back in London I was whisked away in my super-stretched Lincoln limousine (courtesy of my super chauffeur Tarquin) to the fabulous celebrity salon 'Lee Stafford' on Wardour Street in Soho ( Lee is one of my bestest friends in the whole wide world) where I was styled by stylist extraordinaire, Penny, Salon Manageress – the best female stylist in the universe. And that's official. 'Cos I wrote it. Visit www.leestafford.com to book yourself a little piece of hair heaven. They serve complimentary drinks from fresh white Wine to steamy rich roasted coffee with biscuits. Most importantly they always give you the style and cut you really really want, unlike normal hairdressers who give you the conveyor belt cut and blow, yuck!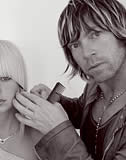 LEE STAFFORD



Lee Stafford himself is rushed off his feet with his new TV show on UK Living but still has time to pop in to see me when he knows my name is in the appointment book! Bless. Most importantly I know I can buy a piece of him from his fabulously amazing styling range available in BOOTS ( no not shoes, Boots!).


Livsey's fashion corner

Liking to be a big huge celeb, as much as I end up peeling fans off my exhausted body whenever I step outside, I meet lots of brilliant fashion designers and now have a special favourite for my social endeavors 'Nico D" who dresses me as a star should look in his sensational hand made clothes. His personal service makes me feel a million dollars and I always walk out with a garment good enough to be seen wearing, ouch baby! Grrrr.. Here's a sample of his talents, all white and fluffy, a special favourite I like to wear for showbiz weddings or christenings like the Beckams!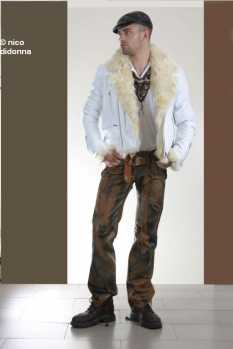 Fashion



Nico D 16 Darblay Street, London: www.nico-d.com: 0207 287 0207


Lastly but not least I heard wind (no not had wind, heard) that the Havana Hunnies purveying the finest Havana cigars at the Royal Wedding reception at Windsor Castle as a personal wedding present from Mitchell A Orchant to His Royal Highness Prince Charles the Prince of Wales and Camilla Parker Bowles soon to be Her Royal Highness Princess Camilla the Duchess of Cornwall. The Hunnies will be wearing ball gowns being made especially for the occasion at a cost to Orchant running into thousands. It is estimated Orchant's gift to the newlyweds will total £15,000!!!!! Half of which will go up in smoke on the court yards and balconies!!! (Or though I'm sure one of the guests will have a sneaky one in the library). I personally would like to extend my sincere joy and happiness for the royal couple and wish them a triumphant day and a forever lasting marriage! Hip hip hurray!

It is time now for me to love and leave you with this thought 'Kerrang Radio (the naughty people) wouldn't pay me my fees for the work and effort I put in to my fabulous show but they kept Tim Shaw who destroyed the station controller's house with graffiti. It just goes to show it takes one to know one, they should have paid me and Kerrang radio is now the worst radio station in living history, serves you bloody right Kerrang!!!!!!! I can't stand radio station's like you!!!!!"

See you next month!

Livsey