LES AMBASSADEURS CLUB
Hamilton Place, Park Lane, London.
Tel: 020 7495 5555.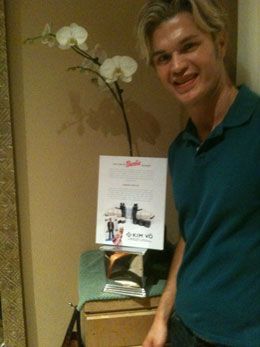 Over 100 years ago, this was the Town House of the Rothschild Banking Family. More like a Mansion or palatial Palace, it is exquisitely furnished with beautiful chandeliers, furniture, and original pictures and works of Art.

If you love luxury, this is where you will smile, relax and sink into comfortable armchairs, perhaps in the Cocktail Bar where the service is charming and your glass of Champagne is accompanied with a delicious plate of Canapés.

A regal staircase leads you up to the Casino and, when not gambling, you can gaze out the windows and admire the fairy tale lights of Park Lane twinkling from The Dorchester and other grand Hotels. It is a bewitching scene.


THE FOX CLUB
46 Clariges Street, London.
Tel: 020 7495 3656

In the center of Mayfair is a chic Georgian Townhouse, a blue plaque on the building announced that the 18th century Whig Parliamentarian, Charles Fox lived here. It was the home of a lively courtesan who named the bedrooms after her numerous lovers, ending up marrying Charles Fox.

The history is colourful, the Club friendly, the Bar and Dining Room cosy and inviting. Hosts Sarah and Steven greet and introduce everyone to each other. Wednesdays is often a special; Party night, I went last week, had a delicious meal, chatted with the other guests, there were about 20 of us in all.

The next day, I went back and tried the special Buffet Lunch, £9.50 including a glass of wine. My compliments to Executive Chef Paul
Bloomfield for preparing the freshest, tastiest, healthiest Salads I have had in ages, accompanied with Ham off the bone, freshly caught Smoked Salmon and Roast Beef.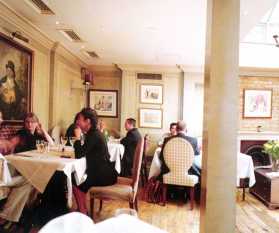 The surrounding tables, chairs and sofas offer all creature comforts.


FOR GENTLEMEN WHO QUAFF

If a pint of Beer and an atmospheric Pub is your scene try:

The Pig's Ear, 35 Old Church Street, SW3.

Quality Pig's Ear Bitter is a rare pleasure to find in London, especially if accompanied by Pork Sausages or Porcine Trotters.


The Palmerson, 91 Lordship Lane, SE22.

The Palmerson is renowned for fine real Ales. Rickety furniture and top-notch British food.


FOR LADIES WHO LOVE CHAMPAGNE

Pink is the colour for flirtation and adoration – Champagne Jeanmaire, Cuvee Rose Brut, Epernay at the astonishing offer of £10 a bottle, previously £23, at Sainsbury's is a love 'must have'.


HAPPY BUBBLES
Joan – The Slender Gourmet –

e-mail: Joan@snappysnps-mayfair.co.uk