Hi peeps! Another busy month to bring to you. I flew to Italy with sultry super model SOPHIE ANDERTON for a shoot in sunnier climes. We needed a separate transport plane to follow us just with her luggage. Global warming is taking forever to come to us despite my best efforts to aid it along. The shoot went very well helped by our love of sea food. Everyday we gorged on the stuff. It was very hot in Italy although there was one horrendous thunderstorm which cooled things down a bit. Working with Sophie was easy as she is a consummate professional and needed little directing. Biggest complainT was the constant merciless attack on us by mosquitoes during the whole stay. The sacrifices I endure for you, dear readers.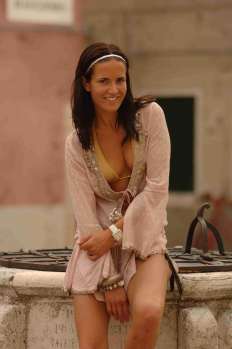 Sophie Anderton. Copyright: Joe Alvarez.



The legendary marque of Maserati -one of my faves- went back to its roots and launched the Gran Turismo. Super model and Maserati racing driver JODIE KIDD in a stunning red Salvatore Ferragamo dress started the opening night by walking around the veiled new sports car, then with the use of a key signalled for the vehicle to be unveiled. The silk sheet that had been draped over the Pininfarina designed car was promptly raised and the Gran Turismo dazzled the guests amassed around it. The Managing Director of Maserati GB, Andrea Antonnicola, then announced that this first car was for JODIE KIDD and proceeded to hand over the keys to la Kidd. Not a bad freebie. We had to content ourselves with free champagne and the most fabulous array of canapés I've had in a fortnight. Food was exquisite. Goodie bag was a collector's delight with a boxed heavy silver Maserati engraved letter opener. The V8 supercar will set you back a modest £78,500. I, of course, ordered three.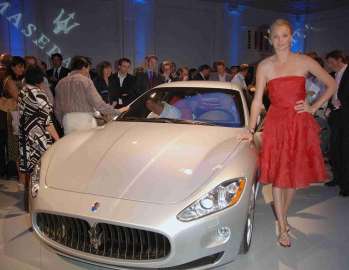 Jodie Kidd. Copyright: Joe Alvarez.



Swiss watch manufacturer EBEL announced a sponsorship deal with Arsenal Football Club. We -The Media- were invited to a press conference and photocall in Covent Garden with yet another -gorgeous- supermodel GISELE BUNDCHEN, Arsenal's mainstay -not for long- striker THIERRY HENRY and Arsenal Managing Director Keith Edelman. Media present was around 80. We were kept waiting almost an hour when finally Gisele turned up and everyone took positions. The BIG announcement was that EBEL was going to give Arsenal two clocks and a selection of watches to the management and I presume players. That's it! They are not the new sponsors of Arsenal FC. EBEL will not go on Arsenal football shirts. They are just giving some watches and clocks to keep them all aware of the time......OK, the two clocks will be the big electronic pitch side things, but still a non event. All the questions asked about football or the Arsenal players were NOT answered. We were reminded that the press conference was only to discuss EBEL's tie up with Arsenal FC. We wanted to know about the big rumours that THIERRY HENRY is on his way to Barcelona FC. We got nothing. All we got was the lovely football ignorant Gisele giggling a lot saying that she actually supported Brasil -as the locals spell it- and that she only watched world cup games. Making a big play about being Brazilian -conveniently forgetting she has more German than anything else in her- the model made famous by dating LEONARDO DI CAPRIO kept saying how brilliant Brazilian football was and how Brazil was robbed of the world cup. I laughed and pointed out that Brazil was not robbed and played very badly at the last world cup. This had the desired effect of throwing her off guard and shutting her up. EBEL chose Gisele as the face of their watches as they have a Brasilia -or something- range and Gisele is erm...Oh yes Brazilian, apparently. Gisele pointed out in front of us all that she had not received her Brasilia series watch that she was promised by EBEL. The whole thing was farcically amusing. Much ado about nothing.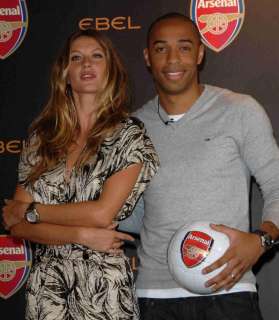 Gisele Bundchen and Thierry Henry. Copyright: Joe Alvarez.



The DIE HARD 4 bandwagon rolled into town with the UK premiere held at the Empire, Leicester Square, London. Directed by KATE BECKINSALE's hubby LEN WISEMAN, this latest, latest sequel has an attack on the vulnerable U.S. computer infrastructure which begins to shut down the entire nation.Yippee - no more taxes!!!The mysterious figure behind the shattering scheme has figured out every digital angle but never expected on the old fashioned -free bus pass carrying- 'analogue' fly-in-the-ointment John McClane, played of course by the venerable BRUCE WILLIS. Bruce looked in good shape at the premiere though showing his age a tad and had plenty of time for the press and fans.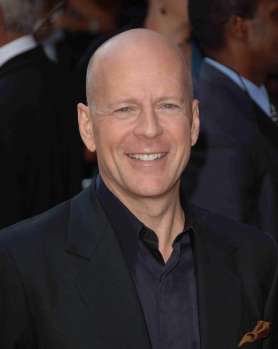 Bruce Willis. Copyright: Joe Alvarez.



Although joined by fellow cast members TIMOTHY OLYPHANT, MAGGIE Q and JUSTIN LONG, Bruce still had a lot of competition on the red carpet with the arrival of KATE BECKINSALE who came to support her man, director Len Wiseman. Kate and Len posed together -we always want glamourous women posing on their OWN- and it took an eternity of shouting before her PR spoke to her and she then -finally- ditched her hubby. Great pics in the end.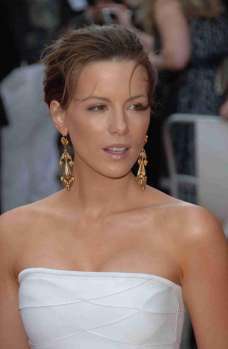 Kate Beckinsale. Copyright: Joe Alvarez.



New in the celeb charts -without wanting to be in these charts- is British prodigy, Formula One racing driver LEWIS HAMILTON. This young guy, who is in his first year of the Formula One, has grabbed the headlines all over the world with the magnificent way he has raced so far in the series. He has broken the record for the best start to the season ever and by the youngest age of 22. So far he's won two races, finished second four times and his lowest position has been third. A trophy in each single race. He now leads the world championship by ten points. OK, He's been racing go-karts since he was six or seven, approached F1 McLaren boss Ron Dennis with his father when he was eight and impressed him enough to secure sponsorship from the McClaren team ever since. He won his first kart championship at ten and last year won the GP2 Championship, which is the precursor of Formula One. Nevertheless, an absolute talent and, having met him at the Vodafone Internet launch and press conference the other day - where Vodafone launched its mobile internet service but REFUSED to give us, The Media, a password for the free WIFI so we could send the pictures we took of THEIR launch AND I'm a Vodafone user!!!!!!! - I wish him all the very best and hope he wins the title this year. Lack of free WIFI aside, the food at the launch was very, very good and -again- cool freebie with a McClaren F1 travel bag. Could've been a lot worse.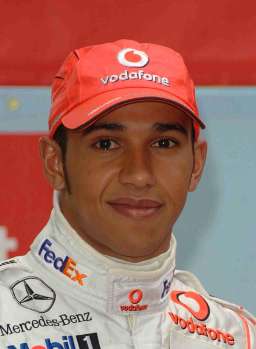 Lewis Hamilton. Copyright: Joe Alvarez.



Over and out, see ya next month.


JOE ALVAREZ

joealvarez@verycool.co.uk

Check out my website: www.myspace.com/redcarpetspecialist

WORDS AND ALL PICTURES COPYRIGHT JOE ALVAREZ 2007.