January is normally the quietest month in the showbiz Calendar, and normally a quiet news month, so an ideal opportunity to launch the new series of 'Celebrity' Big Brother. Sadly, it launched with the worst list of names ever. OK, so we all know that it's a springboard for the mediocre names of yesteryear to revive whatever careers they once had. But crikey, Danielle is famous for having sex with a footballer –Teddy Sheringham - who is well past it! That's it! Oh and winning the Miss UK competition by having sex with the already mentioned footballer who was one of the judges. She was then rightly stripped of the title. Excellent CV for Big Brother, being a complete slapper. Other has been housemates –DIRK BENEDICT A Team fame- turned up with fresh soil still on his head, but happy at being dug up for the series. DONNY TOURETTE - vaguely recognised for having sex with PEACHES GELDOF– is in a band, but who isn't nowadays. CLEO ROCOS, who looks brilliant for her age – she's 78? - started the series well until the JADE GOODY race row blew up – she was sat on the fence firmly for so long it disappeared inside her - then showed herself to be the completely spineless has been she is. JO O'MEARA. What can I say? An illiterate PAT BUTCHER from Eastenders! What an embarrassment these girls have been for our country. Those of you who have not seen the series, rest assured; JADE GOODY was a racist, foul mouthed, ignorant, thick, illiterate, and aggressive, moron. It's hard to believe the extent of the bullying she was responsible for. It's quite incredible how these idiots get on TV. The girl – JADE- really doesn't know the meaning of half the words she uses. It's unreal. She says them because she's heard other people say them. The abuse handed out to SHILPA SHETTY by these girls – never mind Jade's Mum! - was horrific. What a contrast to SHILPA's well mannered and dignified behaviour, despite the abuse. You may ask yourself: Why have a previous Big Brother contestant in a new Big Brother series? Well peeps, how about this: ENDEMOL – the production company that make Big Brother- had made a new pilot chat show with JADE GOODY. They wanted to re-ignite JADE GOODY's fame by having the female Neanderthal in the new Celeb Big Brother. By doing this, they would hopefully guarantee selling their new chat show with her to TV companies/Channels. On top of this, the cosy arrangement that the Big Brother family has goes deeper. The Agent that represents DAVINA MCCALL also represents DERMOT O'LEARY, RUSSELL BRAND and, erm, JADE GOODY. What a cosy little scam. ENDEMOL and Channel 4 got more than they bargained for as Jade's foul behaviour unravelled. Living TV has now quite rightly cancelled Jade's contract and even her plan to clear her name by licking Indian butts –sorry, a cultural visit to India - has been scuppered or at least delayed as India refuses to give her a visa. Her media campaign has been non-stop. She has cried in every newspaper and TV channel not because she's sorry, but because she's scared that her career – what career?- may be over. Or it could simply be that she doesn't want to get lynched. What you give is what you get Jade. Don't worry peeps she won't understand this either.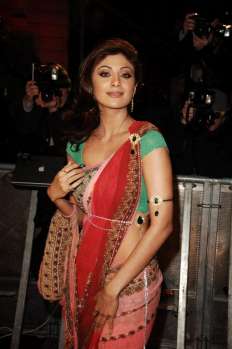 Shilpa Shetty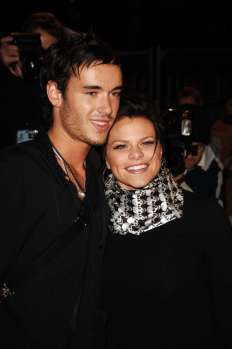 Jade Goody with Boyfriend Jack




Remember SYLVESTER STALLONE? - No, I can't either- Apparently he's an actor or something. The premiere of ROCKY BALBOA came to London's Leicester Square. It's the sixth and last – mercifully- instalment of the ROCKY series which started with erm, Rocky thirty years ago! How does this guy stay alive! Written, directed and starring himself -jeez, what an ego- is about a boxer –la la la la la- who is not terribly young, not terribly good and comes through as an underdog to beat everyone. The end.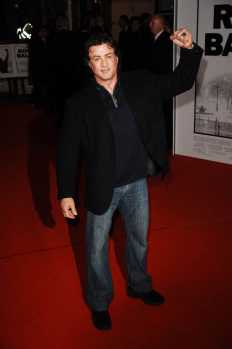 Sylvester Stallone/Rocky Prem




Whilst covering this fabulous premiere in the press enclosure, some thieving thug stole my camera bag with my laptop and other equipment inside. Witnesses said that they saw the culprit, but sadly, they left without giving me their details, maybe JADE GOODY's mum could help with my enquiries. Whoever it was, I wish them severe pain and death.

Meanwhile, back to Leicester Square, where yet another premiere was held. This time DREAMGIRLS came to town. Starring the bootylicious BEYONCE KNOWLES with JENNIFER HUDSON, JAMIE FOXX, EDDIE MURPHY and DANNY GLOVER the film –directed by Bill Condon - is an adaptation of the musical of the same name, which in itself, is a story based on the legendary Supremes. At the lavish premiere, the main thing to report was that BEYONCE looked fabulous. She wore a strapless glittery dress which hugged her curves beautifully.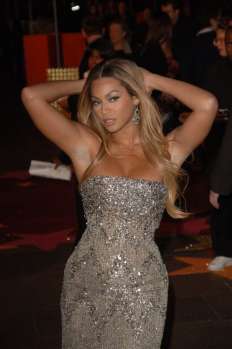 Beyonce/Dreamgirls Premier



It wasn't as pretty as the one she wore for the Dreamgirls premiere in Cannes last year, but nevertheless as my pictures show she looked superb. Other guests attending the prem included NAOMI CAMPBELL - who 'backdoored' it as she didn't want our justified attention due to her conviction in the USA for being a violent and foul mouthed thug. Incidentally, the convicted hoodlum will have to do six days of community service in New York. GRAHAM NORTON, DON JOHNSON, the affable -though podgy - KELLY OSBOURNE and other z-listers.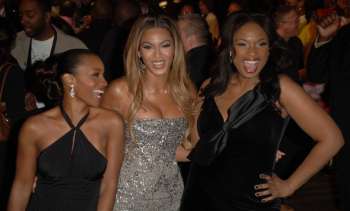 Cast of Dreamgirls



That's it for now dear readers. Over and out, see ya next month.

JOE ALVAREZ
joealvarez@verycool.co.uk
www.myspace.com/redcarpetspecialist or find me by using the email search option on MYSPACE with the email address above.

Words and all pictures Copyright JOE ALVAREZ 2007.