Thank you for all your letters re our young acne sufferer, KATHRYN who has been trying the fab new N-LITE laser treatment at London's SKIN HEALTH SPA (020 7935 3366). She is doing really well and has now had her first microdermabrasion treatment at the Spa to help get rid of the scarring. Full report when she has finished the whole course.

Microdermabrasion is also excellent for rejuvenating the skin and I have tried it myself very successfully at the HB HEALTH CLINIC in Knightsbridge (020 7838 0765). You can now buy home microdermabrasion kits for a cheap and cheerful DIY approach to both acne and skin rejuvenation. I reviewed US company DR DENESE's kit last year and now British skincare specialists, SKIN DOCTORS have brought out their version, the Powerbrasion Kit. The kit includes proper microdermabrasion crystals as used in clinics, an accelerator handset for applying the crystals and a skin resurfacing cream to renew and nourish the skin. Our HG guinea pig FIONA loved the kit and uses it on her throat, decollete and hands as well as on her face. The home treatment works equally well on rough skinned areas such as feet and elbows. You can buy it in BOOTS and leading department stores: highly recommended.


SKIN DOCTORS and DR DENESE are 2 extremely well respected, medically based companies whose products are entirely safe but effective. If you have an acne problem that is not so serious as to warrant laser treatment but still needs the big guns, product wise, I recommend SKIN DOCTORS' amazing Blemish Free 4 Step Acne Control System, consisting of an Overnight Zit Zapper (purchaseable separately and a useful addition to your handbag for controlling those naughty zits in the daytime as well), an Exfoliating Cleanser, a Skin Clearing Toner and a Pore Minimising Cream. Used day and night (keep products away from the delicate eye area if you have sensitive skin) Blemish Free will clear up spots within a month. (suppliers as above.)

If your spots are not quite so serious or you just have the odd outbreak, try DR DENESE's brill new product, Acne Cleansing Pads which contain vitamins, anti oxidants and glycolic acid and are designed especially so as not to dry the skin. You wipe the pads over the face at night and can use them on a regular basis to keep outbreaks at bay. Order from :
0870 1900 003
or:
www.drdenese.co.uk


If, on the other hand, your skin needs nourishing (or after you have successfully treated your blemishes) there are some wonderful new products on the market. DAYENNE COSMETIQUE has brought out an excellent new skincare range, reasonably priced, including cleansing milk, tonic lotion, a soap bar, mask, cover stick and day and night creams. The day cream is specially formulated for acne-prone skin as it will not clog the pores and the night cream is richer and contains Echinacea, Camomile, St. John's Wort, Vit E and young Brewer's Yeast cells. The products feel great on the skin and smell nice too. Order from:
020 8904 1603
or visit :
www.dayenne.co.uk


Another great new product I have discovered is GERARD's Hydra 24 Hour Cream, a lovely, rich cream which will rehydrate your skin after the rigours of winter weather and leave it feeling soft, silky and extremely kissable! What's more after just one month your skin will start to look younger and fresher. Great for face, neck and decollete and this one smells good too. I even use it on my hands which suffer in winter (always wear gloves if you can, ladies, to protect your delicate little paws from the elements: after all what gorg Frenchman will want to kiss gnarled, red ones!)
You can check stockists for and order Hydra 24 Hour Cream from:
01923 253 500.


Do not forget your bod and limbs when nourishing your skin: the best new body lotion I have found is LUCIA GOLDSTEIN's simply divine Skin Perfect – Progressive Hydrating Body Complex. A really luxurious cream, Skin Perfect glides on like butter, is easily absorbed and leaves your skin feeling satiny and glowing. Plus its fragrance is subtle so does not fight with your perfume. I have to admit I am truly, madly, deeply hooked on this one!
Celeb fans of LUCIA GOLDSTEIN's Skin Perfect include former HGIK cover girl CHRISTINE HAMILTON, presenter NICKY HAMBLETON-JONES and supermodel CAPRICE, whose skin always looks divine (even with no make-up on BIG BROTHER!) and here she is: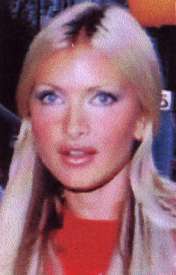 CAPRICE.



Once you have achieved skin perfection you will want to think about make-up. If you have never had your "colours done" now is the time to do it, not only for your make-up but for your clothes too. Absolutely the only company to go to for colours is COLOUR ME BEAUTIFUL, run by the redoubtable VERONIQUE HENDERSON who kindly contributed to my new book SENSUAL PLEASURES AND THE ART OF MORPHING INTO A HEALTH GODDESS (details at bottom of column). Once you are in your late teens and your hair colour has finished changing and you have finished growing, you will need to stock up on your basic make-up and wardrobe, choosing colours that will suit you for life (or at least until you go grey!) This is where a CMB consultant comes in to show you which colours suit you best and which do not, thus saving you expensive shopping mistakes when you discover that day - glo orange is not, perhaps, the most flattering colour against porcelain skin! After many requests from you, dear readers, to tell you all about colours, I took my teenaged daughter JADE off to our local CMB consultant, the delightful ANNIE in West London. ANNIE analysed JADE's honey blonde hair, blue-green eyes and light olive skin and pronounced her a "soft" type. This meant that she was able to wear 42 different colours including some that she would never have dreamed of wearing such as olive green which looked fab with her hair and brought out the colour of her eyes. On the make –up front, ANNIE gave her all sorts of interesting tips such as wearing brown or navy mascara even though she has black lashes. She also told us that there is one colour which, surprisingly, looks fab on every colour type and that is purple! I would never have picked purple as an easy colour to wear but it is great news as cardinal purple is once again popular this season.
If you want to find out which colour type you are and get your colours done, phone CMB's head office on 020 7627 5211: they have consultants all over the country. Plus they have their own make-up range and will make up a palette especially for you: we bought a bit of everything and JADE reports that it is really easy to apply and long lasting (as I am also a "soft" type, I will be nicking it soon!) CMB are also bringing out a great new book called COLOUR ME CONFIDENT which I will be reviewing next month: watch this space. BTW don't worry if you discover that shocking pink does not look good next to your face, you can always wear shocking pink shoes with matching handbag! After all, as ANNIE explained, you should wear the colours rather than them wearing you! Apart from JADE and myself, another "soft" colour type is the lovely KYLIE MINOGUE and here she is, wearing suitably "soft" make-up: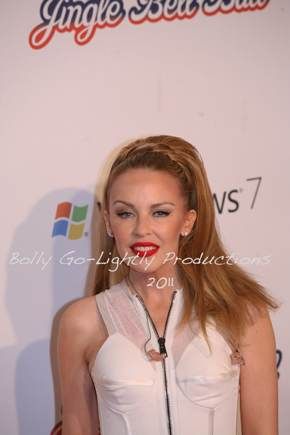 KYLIE MINOGUE.



CMB will also advise you about jewellery, the most important accessory as it goes next to our faces. For instance gold suits "warm" types and silver suits "cool" types but ANNIE advises compromising by mixing the two.
There is lots of great jewellery around for spring and I have discovered a real little gem (excuse the pun!) of a shop called NUDE CONTEMPORARY JEWELLERY at 36 Shepherd's Market in Mayfair, W1. NUDE stock all sorts of unusual pieces by various designers including the owner herself, NIKKI GALLOWAY. NIKKI's designs include some very feminine necklaces and earrings and amazing cutting edge tiaras for those of us who, like JOANNA LUMLEY, are "really posh"! NUDE's other designers include CASTAWAYS DESIGN and the AIYANA LONDON range. NUDE is the new "in" jewellery place to shop for big occasions such as weddings, premieres and parties where you want to make a splash. One of my fave pieces is by ASSYA and here it is: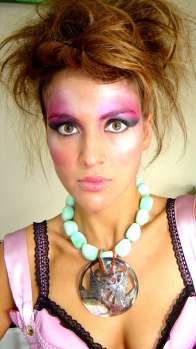 ASSYA jewelleryat NUDE.



Really striking, don't you think? All the ASSYA pieces are strung with semi-precious stones and are just gorgeous. The designer's celeb fans allegedly include JODIE KIDD, ELIZABETH HURLEY and KAT DEELEY.

Once you are all suited, booted, bejewelled and bedazzling you will have to hit the party scene. The best party I went to last month was the launch of a really exclusive new beauty salon called SUPER HIGH MAINTENANCE at 41 Paddington Street, W1 (020 7486 89 80), just inside our dear Mayor's "Kengestion Zone" but easily accessible if you want to park outside it. SHM is owned by the delightful PIA HATCHARD and NICK DORRINGTON and is a salon with a difference inasmuch as we ladies can get our men, our daughters and our doggies titivated there, all under the same roof! I had my best ever manicure there with the lovely PEGGY and can't wait for her or manageress ZAKI to paint our doggy PASHA's claws! SHM is very elegant and luxurious with fluffy full length bathrobes for clients having facials, massages or waxing, which I think is a nice touch. The launch was very well attended by all sorts of fashionable faces including INGRID TARRANT, CAROL HARRISON, TINA MOORE, JACQUELINE, LADY KILLEARN and THE QUEEN's hairdresser IAN CARMICHAEL with his partner JOHN ANTHONY. My photo shows gorgeous PIA with the equally lovely TINA, whose wonderful book BOBBY MOORE: BY THE PERSON WHO KNEW HIM BEST was featured in this column last month.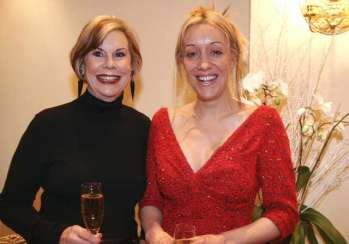 TINA MOORE and PIA HATCHARD. Crd: GABOR




One of the best things about SHM is that it is just around the corner from my fave West End frock shop, PARVEEN (48 Dorset Street, W1 / 020 7486 84 80) another real gem of a shop where you can also find divine accessories including jewellery, belts and handbags. PARVEEN has dressed and / or accessorised everybody from Royalty to MICHAEL JACKSON and URI GELLER and her place is an absolute treasure trove with incredible prices: check it out.


There are all sorts of good books out this month so you can curl up indoors in the cold weather without being bored. My hubby JEREMY has just read RATCATCHER by JAMES MCGEE (Harper Collins, £10.00) a new and exciting period thriller. He said "RATCATCHER is set in London in the Napoleonic era and is the story of a Bow Street runner. The plot is full of intreague as NAPOLEON tries to develop a submarine to sink one of Her Majesty's battleships docked at Chatham. The book is very well researched and gives you the feel of actually being there." Sounds like the perfect page turning adventure story for boys and girls of all ages!


I, on the other hand, had my nose in RUSSELL GRANT's absolutely fascinating new book (his first in 6 years and eagerly awaited) YOU CAN CHANGE YOUR LIFE And Create Your Own Destiny (Ebury publishing, £14.99). What a title! But of course long titles are all the rage this century (see my book, below!) This book was certainly worth waiting for and is a brilliant premise. The amazing RUSSELL teaches us how to understand our horoscopes and our individual potential and how to improve the quality of our lives on all levels. Each reader receives a free birth chart which he or she can log on to so make sure you know the exact time and place of your birth: the more accurately you can pinpoint it, the more you will be able to learn about yourself and your astrological influences and how you can capitalise on them.
RUSSELL includes various celeb case studies in the book, from CATHERINE ZETA-JONES to PRINCE WILLIAM and promises to help you discover "a healthier, wealthier, more romantic and happier you." Who better to teach us all this than RUSSELL who has certainly found self fulfilment in his life being the UK's most popular astrologer, a huge TV star and a warm and wonderful human being to boot. See him soon fulfilling his natural fitness destiny in CELEBRITY FIT CLUB!
Highly recommended (the book and the show!)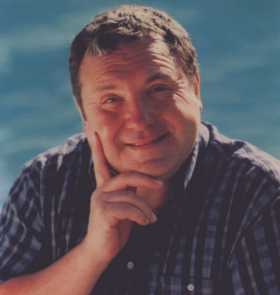 RUSSELL GRANT.




Finally I have found a very interesting little book called HOW TO GET PREGNANT (yes, really!) by former nurse and respected health journalist HARRIET GRIFFEY (Bloomsbury, £7.99). This book is very well laid out and easy to read and takes anyone "trying for a baby" through everything they need to know on this particular subject, from coming off contraception, the fertility cycle and the effects of smoking, alcohol and food supplements to artificial insemination. So if you want to hear the patter of tiny feet or know someone who does, get this book before doing anything else. Good luck!


Thank you for reading my page. You can write to me at:
sally@hotgossip.co.uk
check out my personal website at:
www.sallyfarmiloe.co.uk
and buy my new book from the link below.
www.sallyfarmiloe.co.uk
Get my new book for 2006!!!
SENSUAL PLEASURES AND THE ART OF MORPHING INTO A HEALTH GODDESS
published by THE BOOK GUILD and DELANCEY PRESS
ISBN 1 85776 989 9 978 1 85776 9890
"The Ultimate Health And Beauty Directory" (NICKY CLARKE)
at Foyles, Hatchards, Waterstones, Harrods, your local book shop or from:
www.amazon.co.uk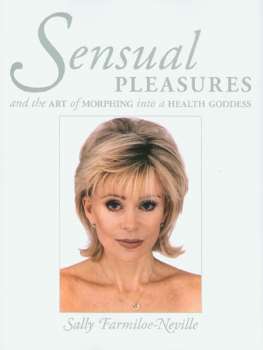 SENSUAL PLEASURES AND THE ART OF MORPHING INTO A HEALTH GODDESS (£16.99) is available from the following outlets:

Delancey Press - orders@centralbooks.com or 0845 4589911
ISBN: 0780953911998

LOO TIME VIDEO available from:

farminghamprods@aol.com and:

http://www.121music.com/pages/video_01/home.html