Welcome back peeps. This time of the year being so wet and horrible - and lets face it I hate brollies - I was essentially forced to go to sunnier climes to get away from Blighty's cold blight. I ended up in the Canaries on yet another shoot. I flew over top model and comedienne - Huh?- Anneka Svenska, for a calendar shoot. This woman is bonkers. She is very beautiful and in seconds can transform herself in to a hysterically funny nut case. Needless to say it went very well aided by spectacularly inexpensive champers. During the shoot on various locations along the islands, locals gathered to gawp at the busty blonde and I was forced to throw loose change in the opposite direction to get rid of them. On the whole it worked though a few people did get injured in the scrum. It was worth it.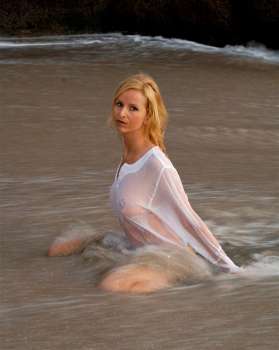 Anneka Svenska



Back in Blighty it was soon time for the best English breakfast - for the Press - in London. It was the Harrods sale. This year Harrods couldn't find any decent celebs so BILLY ZANE and KELLY BROOK had to step in. They opened the sale and there was a mass stampede into the store -and that was just the press - followed by galloping wildebeest with shopping bags and I nearly died in the chaos. Thankfully we had a reserved media area where the great unwashed were not allowed in and we felt safe once again. You could find great bargains like D&G coats from £700 down to erm £650, and wallets for £100. I bought ten. The savings were simply superb, worth almost dying for. Still at the end of it all, after photographing BILLY ZANE and KELLY BROOK with AL FAYED in various poses it was time for our brekkers and goodie bag. We'll do it all over again next year.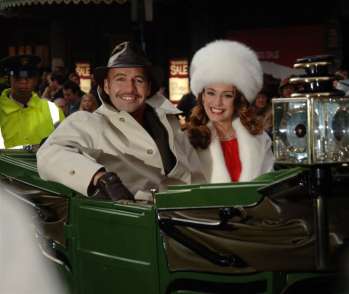 Billy Zane and Kelly Brook



Celebrity Big Brother once again. Someone forgot to invite any celebrities so we had to make do with the weirdest grouping of freaks the world had ever seen. It was like a Hackney Council estate. Still, I found it vaguely entertaining. Being coerced into covering Big Bro - aided by the free wine, beers and food we are given - whenever there's a new series. As I am sort of forced to watch it, it slowly creeps in. I have to say that this series was the most entertaining. The only let down was that there wasn't a physical fight in the house. That really would've been popcorn time. What the flying cr-p was GEORGE GALLOWAY MP doing in there? The most useless and costly lazy p-ick in Parliament.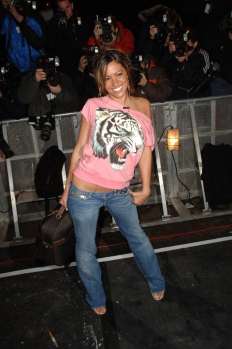 Jodie Marsh having been evicted



Meanwhile back at the Empire cinema in Leicester Square London, rapper 50 Cent attended his film premiere titled 'Get Rich Or Die Tryin'. Directed by six time Oscar nominee - though not actually won anything yet- JIM SHERIDAN, its about the life of a drug dealer - 50 Cent's life - turned rapper who makes his way up to rap stardom. And you thought crime didn't pay. The people who keep him grounded in the movie are his mom - sorry - his bitch, - it is a rap film - and his best mate.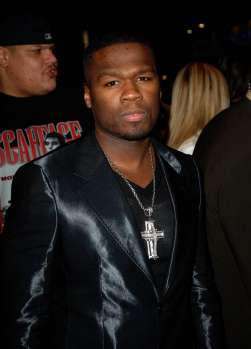 50 Cent



In a more lighthearted note the lovely NELL McANDREW launched a new £20 Internet telephone for Tesco. You plug the phone in to your computer and after installing the software/CD with it you are ready to call anywhere in the world for 2 pence per minute. Free calls nationally for people on the net. Bargain. I'm buying one next week. Mobile phone operators beware...At last....The end is nigh.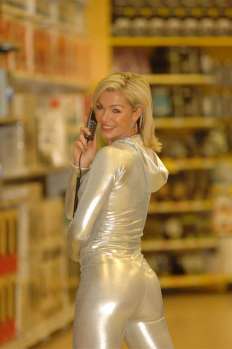 Nell McAndrew



Over and out, see ya next month.

JOE ALVAREZ
joealvarez@verycool.co.uk

Words and all pictures copyright Joe Alvarez 2006