LETTER FROM THE EDITOR

Hello again and welcome to the February issue of HOT GOSSIP, and I don't have to tell you what's been hot and gossipy in the UK since the festive season. Well, the nation has had more than a usual fascination for the TV cult hit show CELEBRITY BIG BROTHER! And only because I'm late with the copy, as I've been down with a chill, can I report on this as I caught the end of the show. For those of you living on another planet, you can find details of the show at www.channel4.com/bigbrother

Basically, it consisted of a bunch of wannabe's and has-beens aiming to live together for three weeks in a house that was watched over 24/7 by TV cameras, and piped into our homes through terrestrial and digital TV. Every few days or so somebody got voted out – evicted, and at the end they announced a winner. But for some odd reason the nation became hooked on this particular show – including little old me! I was absolutely amazed at seeing such weird folks.
There was PETE BURNS, he of foul language - nick named CRUELLA de VILE, with all his parts still intact, but who dressed like a woman, wore outrageous wigs and had huge protruding lips. He actually looks like one of those blow-up sex dolls. But he was so worth watching and listening too; I was in hysterics at some of his bitchy comments - somebody should definitely give him a late night chat show! He's a riot! Then there was MP for Bethnal Green and Bow, GEORGE GALLOWAY, who liked behaving like a cat. What a bore! He should be thrown out of parliament – hasn't he already been dumped by the PM. But worse, a person called DENNIS RODMAN, who apparently was a former pro basketball player in the US. Brits had never heard of him, but he actually believed he was going to win, such an undesirable, who spat and swore and is really ugly and has a really bad attitude! And a bad loser too! MICHAEL BARRYMORE was the only real household name, and even he has been disgraced in recent years....so why did we all watch? Well, clever BIG BROTHER put an unknown name (weren't most of them anyway) into the house and she (CHANTELLE) had to prove herself a celebrity – and she did more than that – she was adorable. And the British public do love a fairytale, so we all wanted the PARIS HILTON look-a-like to win. And she did! And she no longer needs to go out for £300 a gig posing as PARIS because she has PR Guru MAX CLIFFORD for an agent and she's already worth a million - and anyway she's much prettier than PARIS HILTON. Pity about the East End accent though, but I'm told it's quite fashionable now..... hmmm.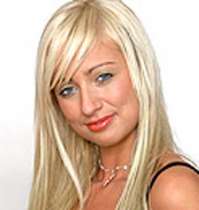 CHANTELLE



Anyway, if she wants to stay in favour then I'm sure her agent would warn her to stay away from former housemate – JODIE MARSH who was evicted almost immediately because nobody wanted to see her flashing her boobs in people's faces on prime time TV. The so-called glamour model and JORDAN wannabe really needs a new nose (and boobs). I don't know who did her last nose job, but it's dreadful. See for yourself!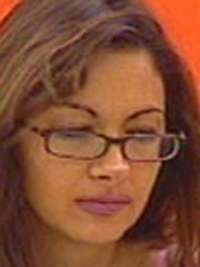 JODIE MARSH'S NOSE



Jodie, if you are reading this you might want to check out the CINDY JACKSON website www.cindyjackson.com and get some proper advice on cosmetic surgery. CINDY is somebody who knows a great deal about cosmetic surgery.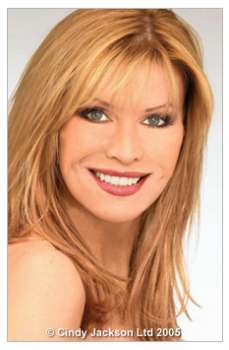 CINDY JACKSON



And if you can't afford surgery or don't need it and just want to keep your skin looking young and beautiful, then check out the CLAUDIA FALLAH website www.claudiafallah.co.uk Claudia is a lovely person and she will advise you. I love her product, which I'm using at the moment and I'm really pleased with the crème exfoliant...go for it...

Are these cold winter nights keeping you indoors? I hope not! But if you are planning to have some fashionable dinner parties you must check out PIMPERNEL. Now, I don't usually like table mats – or should I say, I'm fussy about them, but this company has some really gorgeous designs. True artwork at its best! Check it out www.pimpernelinternational.com Don't you just love those leaves! And don't forget to look at the faux leather ones....

For fabulous nails – including false ones – and don't we all need some of those from time to time – you must check out this great website for the latest info on what's new. Try RAPID GROWTH to obtain healthy long nails...I just adore the lace nails and can't wait to get my hands on some. They look divine.
www.originaladditions.com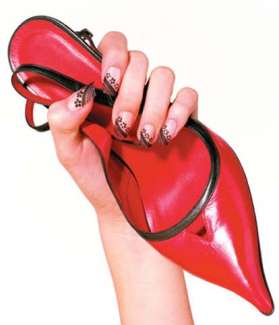 ORIGINAL ADDITION LACE NAILS



BOOKS: I haven't had a moment to read and review books during the festive season, but I can suggest a fabulous book for the bride called HEARTSONGS: Readings for Weddings by PINKY AGNEW. Beautiful verses for lovers and brides....

And on that note....

I wish you all the very best and I'll see you next month

Georgina

Georgina Bruni
Editor in Chief
georgina47@clara.co.uk