Winter is well and truly here and in the UK it's a bad hair day every day! We need to cosset our crowning glory in the wet and windy winter months, dear readers, so find yourself a good hairdresser asap.
I recently met WHAT NOT TO WEAR and STRICTLY COME DANCING's PAUL EDMONDS who has a fab hair and beauty salon in the heart of Knightsbridge, just a blow dry away from HARRODS so I decided I had better give my own locks some professional attention at his salon. Big success! PAUL's lovely stylist TONY gave me a fab up do which made me look more like IVANA than IVANA and the style lasted for days. The salon is plush but comfortable, all the stylists and juniors are divine like PAUL and my hair felt and looked gorg. I will definitely become a regular at the salon - if they can fit me in between BILLIE PIPER, EMMA THOMPSON, NATALIE IMBRUGLIA, KIERA KNIGHTLY, MICA PARIS, LISA BUTCHER and COLIN FIRTH!
The brilliant PAUL is currently at 166 Brompton Road, Knightsbridge, SW3 but will be moving in January so watch this space for all the gen on the new salon. The website is:
www.pauledmonds.com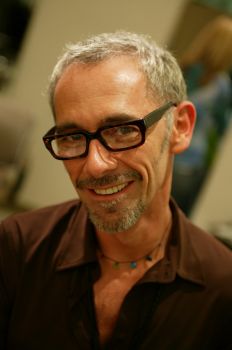 PAUL EDMONDS.




PRODUCT NEWS:
There are some truly amazing products out there at the moment and here is a round up of the favourites we have tried at the HGUK office.

SOUND ASLEEP, the pillow from COMFY QUILTS with 'a personal listening experience' is a brill idea and I can't think why nobody's thought of it before. The pillow incorporates a miniature covert speaker so that you or your bedroom partner can listen to the TV or radio without disturbing your Significant Other. So you can watch reruns of SEX AND THE CITY or he can watch MATCH OF THE DAY without uncomfortable headphones and trailing wires. Terrif - it's changed my life and I am now busy ordering several for all my married and cohabiting friends!
Stockists: 08707 662727 / www.soundasleeppillow.com
Fans of the SOUND ASLEEP pillow allegedly include PETER ANDRE and KATIE 'JORDAN' PRICE ANDRE and here is the happy couple looking well rested after a good night's sleep!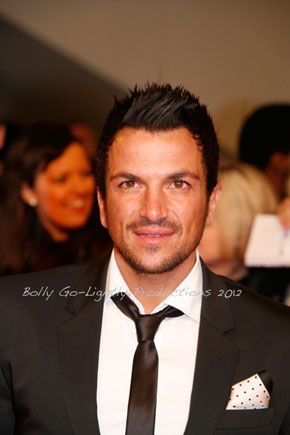 PETER AND KATIE. C.r.: MATRIX.




My fave cosmetics products this month are ELITE MODELS' FASHION Baby Doll Colours and Rock Chick Colours. The sets comprise eye, lip, cheek and nail colours and both are fab and glide on easily to skin and nails. The Baby Doll colours are young and cute with lots of pinks and roses while the Rock Chick ones are sultry and sophisticated with flaming reds, tawny and gold colour shades. We've all been fighting over these colours at the HG office with fur flying!
The sets make great presies too.
Stockists: Superdrug - where you can get an ELITE MODELS' FASHION makeover with the colours - or ring: 020 8684 7000.



Talking of presies, CLARINS' Eau Dynamisante Limited Edition Collector's Bottle makes an excellent one. It's an iconic bottle featuring the symbol of CLARINS international charitable Most Dynamisante Woman of the Year Award......... a heart shaped chain of children holding hands and £1 from each bottle goes to charity. Everyone loves the fresh Eau Dynamisante fragrance, especially for daytime wear and I predict this bottle will have huge sales.


RAW GAIA, the world's first range of organic, vegan and living skin care products has brought out an unusual face pack made of chocolate - yes, really! Choccy may not be good for your skin from the inside but it makes it glow from the outside. Check it out at:
www.rawgaia.com
another unusual present perhaps?


Of course if you actually eat too much choccy - or indeed any unhealthy comfort food - you may get that horrid, bloated feeling. But help is at hand. Try feeding your 'friendly bacteria' a course of E'LIFEXIR'S Flat Tummy Plus to balance any gastrointestinal problems and bring that swollen tum down. Take the safe, dissolvable tablets twice a day, after lunch and dinner and the manufacturers promise you will soon be feeling more comfortable and fitting into your tightest jeans.
Stockists: Holland and Barrett / 0845 601 8129 / www.naturesdream.co.uk

Our 'guinea pig', CHLOE said "I have been taking the tablets for a month and now I am as sylph like as CAMERON DIAZ." Wow, that's sylph like!



CAMERON DIAZ. C.r.: MATRIX.




Foot care is really important if you are into fitness and exercise – or indeed just like to dance the night away! CIATE make all sorts of great foot treatments, including their All Scrubbed Up Walnut And Sea Salt Exfoliating Scrub which smells gorg and really does the business on rough hardened footsie skin. Good for the elbows as well.
Stockists: www.loveciate.com


On the skincare front, the competition is fierce and you may need to try a few different products to find what suits you personally.

TRANSFORMULAS COSMEDIK's Mid-Life Marine Miracle Creme is a new 'age defying' cream which helps to rejuvenate cell structure and is ultra hydrating. Our 'guinea pig', 40 something CARMEN, said "I have been using the Miracle Creme for a few weeks and my skin now feels very smooth and silky and my wrinkles really do look finer. Plus my jaw line, which was a bit saggy, feels tighter and firmer already. I will definitely keep using the product."


If you are prone to blemishes – and, let's face it, most ladies get the odd one now and again – try WITCH products, Witch Stick, Witch Clear Pore Strips and Witch Clear Pore Gel to heal and dry them up quickly. All the products contain soothing witch hazel and the range also includes a good slimline concealer stick.
Stockists: BOOTS, SUPERDRUG and leading supermarkets.


And if you are a pure person, try MARY COHR's Pure Environment 'Zen For Your Skin', a 'green', environment friendly nourishing cream containing Pro-oxygen. Our HG 'guinea pig', FRIEDA said "the product is beautifully presented in a package with little stones and I am glad that it contains all natural ingredients and is good for the environment. I used it for 2 weeks and it made my skin feel nice and soft."


If you like a rich serum you will love SKIN NUTRITION's Perfect Lotion Replenish Serum for all skin types. I tried this product myself on face, neck, hands and decollete and it made my skin feel like velvet. Plus it is delicately fragranced with roses so you can apply it day and night and still come up smelling of roses!
Stockists: 01242 602977 / www.skinnutrition.co.uk

There was a lot of excitement recently when PENELOPE CRUZ was revealed as wearing false lashes for a L'OREAL mascara ad. However la belle CRUZ has fab eyelashes of her own and here she is about to flutter them.


PENELOPE CRUZ. C.r.: L'OREAL.



Nothing is more flattering to the eyes than a thick silky fringe of eyelashes. However too much drying mascara and the application and removal of it often makes the lashes lose condition. Like our hair, our lashes need a bit of pampering. So I was thrilled to discover that NOUVEAU LASHES have come up with a brilliant new product called Lash Essence Gold which uses natural herbs to help reduce lash breakage and give fuller and more luxurious lashes. If, like me, you eschew false lashes and want to make the best of your naturals, this product will really make a difference. You just apply the Lash Essence Gold at night after removing your mascara and your lashes will soon look longer, fuller and more luxuriant. This is my absolute favourite cosmetics product at the moment – the lashes strengthen really quickly with regular nightly applications. The packaging in a slim gold wand with a black velvet pouch is very attractive and makes this a lovely gift.
If you really want to open up your eyes, have regular LVL treatments with NOUVEAU LASHES – this is where the lashes are straightened, volumised and dyed so that they look amazing, like false lashes only better.
For stockists for Lash Essence Gold and to book LVL treatments, contact:
0845 644 3994 / www.nouveaulashes.co.uk


FASHION PRODUCT OF THE MONTH:

My favourite fashion product for the December/January party season is a range of nifty little gadgets called STUNNING STRAPS, pretty sparkly bra straps which you can slide on to any bra which has strap hooks. This is a totally brilliant idea as, let's face it, most ladies' busts look better with a bit of support and strapless bras just don't give you the same degree of cleavage. STUNNING STRAPS come in various colours and designs and in standard, halter neck and racing styles to suit every party frock. Really pretty and practical - as the manufacturers say, "show off your bra straps and make a fashion statement". Here's my fave blue 'Stunning Strap'.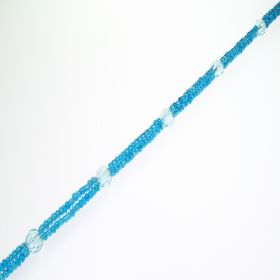 STUNNING STRAPS.



Stockists: www.stunningstraps.com


BOOK NEWS: here are some really interesting and unusual books for dark winter nights.

I recently met famous 'sex and love doc', DR PAM SPURR, whose books have spurred on (excuse the pun!) many couples to improve their romantic and sexual relationships. PAM and I were talking about sex on a telly show and marriage on a radio show and I was most impressed with her brilliance, knowledge of her subject and glam image – she is gorgeous! DR PAM's latest book, FABULOUS FOREPLAY (R BOOKS / £7.99) is chock full of all sorts of tips to make your love life everything it should be. Do you know what a Mediterranean Flick is? Perhaps you should! There's simply everything you need to know about flirting and foreplay in this little paperback from how to kiss properly to the full monty, from sex toys to 'helpful numbers'. Check it out.


If you prefer outdoor to indoor sports, RUGBY WIT and GOLFING WIT, both by SUMMERSDALE at £9.99, are great fun and make excellent presies for sporting friends.

RICHARD BENSON's RUGBY WIT is proving a popular seller at the moment after England's near miss in the World Cup recently. There are all sorts of interesting and hilarious quotes from rugby players and commentators of all nationalities but my fave quote is from an 'unknown' (I wonder why!) source and goes like this:
"Rugby players are like lava lamps, good to look at but not very bright."
Surely shome mishtake!

AUBREY MALONE's GOLFING WIT is also full of little gems from golfing experts such as GREG NORMAN and JACK NICKLAUS. Being a so called fashion expert myself, I rather liked the one and only BOB HOPE's:
"I'd give up golf if I didn't have so many sweaters."


I am pleased to see that WILLIAM CARTER's erotic thriller, FOR PITY'S SAKE which I reviewed some months ago in its raw state has now been published by CHIPMUNK PUBLISHING (£15) and is selling well. Congrats to WILLIAM, who is completely dyslexic, on writing a book at all and to his compiler KALPESH PARMAR and CHIPMUNK editor for an excellent editing job. The book is sexy and scary with one hell of a message about Net romance – not for the faint hearted!


Best selling authoress JANE HUXLEY has done it again with her latest romantic thriller, SUMMER NIGHT, WINTER MOON (DELANCEY PRESS) which I also reviewed recently. The book was recommended by KERRY KATONA in OK! and is now streaking up the Best Seller Lists. JANE's lovely publisher TATIANA VON SAXE WILSON threw a fab book launch for her at THE ALBEMARLE GALLERY, owned by the dynamic TONY PONTONE. Famous artist PEREGRINE HEATHCOTE who painted the book's arresting cover was in attendance as well as DAME BERYL BAINBRIDGE, MAX CLIFFORD, ROSE-MARIE and ANGIE BEST. Gorgeous ANGIE was on fine form, telling everyone she would like her pin up son by the late great GEORGE, CALUM, to do a reality show where there was no booze so that he could dry out for a while!
Now heeeeeeeeeeeeeeere's ANGIE.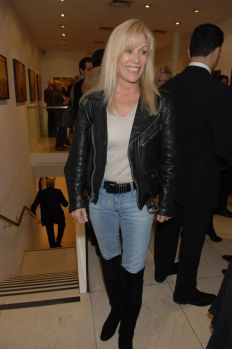 ANGIE BEST. C.r.: EDWARD LLOYD.




Multi award winning author PETER JAMES has had great success with his latest best selling 'Detective Roy Grace' thriller, NOT DEAD ENOUGH, also reviewed earlier this year and it is now out in paperback (PAN MACMILLAN, £6.99). PETER is one of this country's top detective thriller writers and NOT DEAD ENOUGH is his best yet.


Thank you for reading my page and I would like to end by wishing all my readers all over the world a happy and successful 2008.

Please keep those emails coming at:
Sally@hotgossip.co.uk

Please check out my personal website, complete with all action DVDs, at:
www.sallyfarmiloe.com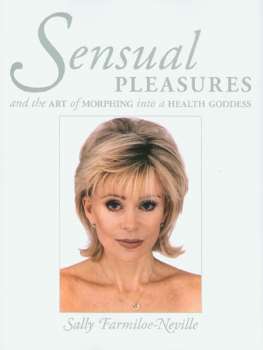 SENSUAL PLEASURES AND THE ART OF MORPHING INTO A HEALTH GODDESS (£16.99) is available from the following outlets:

Delancey Press - orders@centralbooks.com or 0845 4589911
ISBN: 0780953911998

LOO TIME VIDEO available from:

farminghamprods@aol.com and:

http://www.121music.com/pages/video_01/home.html