This year's national TV awards took place once again at the Royal Albert Hall, London. Once I had collected my accreditation for the red carpet media area, we, -colleagues and I- of course, went to the pub. As we had an hour to wait -I hate hanging around waiting for anyone, let alone celebs- for the arrivals of British TV land what better than to wait with a glass of champers. At 7pm sharp the long list of B celebs started arriving by the dozen. Limo after limo -the poorer celebs turned up via minicab- arrived greeted by the cheering fans. By fans, I mean smelly dirty autograph hunters who look like extras from the set of Lord Of The Rings. I spent more than an hour shooting soap stars and my voice -have to do a lot of shouting to get some of guests attention as the cacophony from the extras of Lord Of The Rings drowned everything- had almost gone.
Strange thing about these awards is that you can't vote for an actor you like. You can only vote for actors that are chosen for you. Like the general election, you only have the choice to vote for a bunch of cretins. Look at the Liberal Democrats for instance, most of their immigration policies JUST fall short of fellatio with arriving terrorists and bogus asylum seekers. So there was a choice of actors to vote for, but not necessarily the ones you want to win. Oh well, its only showbiz. There was also an issue with the way the votes were collated. Of course, TV voting and phone in's have been corrupt for years with many winners and results totally fake. This is no secret. So on the National TV Awards website despite a disclaimer that multiple votes would be discounted, the site didn't take the most basic of precautions to do so. The site claimed that the email addresses would be verified but this never happened. So, multiple voting was entirely possible. No surprise there then. Some of the lucky 'winners' on the night were: Most popular Actor: DAVID TENNANT for Doctor Who, Most Popular Actress: LACEY TURNER -never heard of her- for Eastenders, Most Popular presenter: ANT and DEC for Ant and Dec's Saturday Night Take Away, Most Popular Factual Programme: Top Gear. Guests on the night included: SHARON OSBOURNE, SIMON COWELL, JEREMY CLARKSON, LEWIS HAMILTON, Big Brother Twins SAM and AMANDA, DAVID TENNANT, KELLY BROOK, BILLY ZANE, the cast of Eastenders, the cast of Coronation Street, the cast of Emmerdale and the cast of every other bleeding soap. Needless to say I shot loads of pics. More than 2000 in just over an hour. Imagine the editing!!!!!! Nightmare. Luckily its over for another year.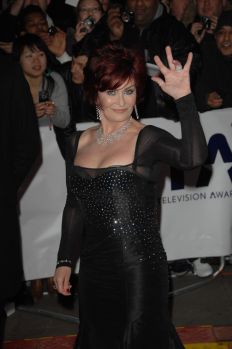 Sharon Osbourne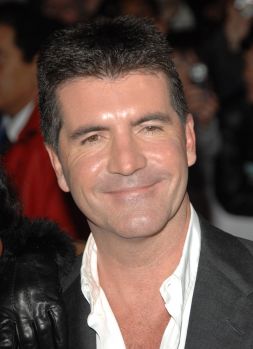 Simon Cowell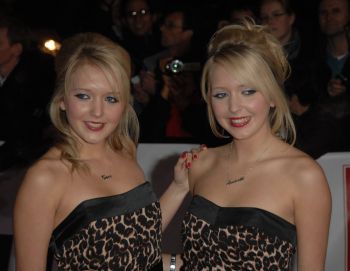 Big Brother Twins Sam and Amanda



Latest big film premiere to hit the West End this month is Beowulf starring ANGELINA JOLIE. Angie attending the premiere at Vue in Leicester Square with the cast of the film.
Oh yes, hubby BRAD PITT was also in attendance to give his woman support. The gist of the flick goes like this; A king of the Geats, Beowulf -played by RAY WINSTONE- battles three enemies, a monster Grendel -played by newcomer Crispin Glover- who is terrorizing the people; Grendel's mum -played by Angie- and later in his old age, a dragon. Angie's role in this film has attracted a lot of attention. In one scene she emerges dripping in liquid gold. Rumours abound that she had just left my bedroom. I am in no position to confirm or deny peeps. Not telling. Though I gave/would've given her a three course meal first. Of course the film was digitally enhanced -a lot- as Jolie looks curvaceous unlike the stick insect she has become of late. Some critics described the film as highly sexualized and violent. And?
Angie looked sexy for an uber thin woman all in black -which sadly doesn't sell my pictures too well, as it doesn't stand out enough- and seemed much in love with Brad. Other celebs on the red carpet were: Co-star's RAY WINSTONE, ANTHONY HOPKINS, CRISPIN GLOVER, JAMIE WINSTONE -Ray's daughter in attendance to give her Dad support- though not many other celebs seemed to be invited. Good, went home early to change for the after-party.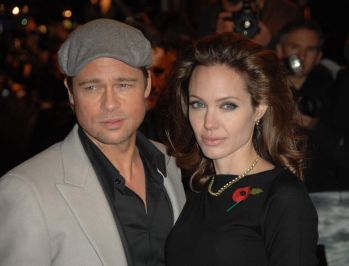 Brad and Angie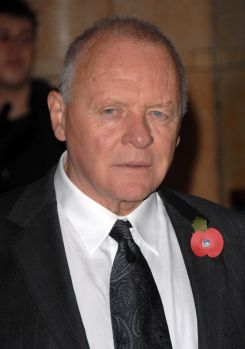 Anthony Hopkins



And lastly dear readers, just to show you the commitment I have in bringing you showbiz tittle-tattle, this month's column was written from Barbados on a break from a shoot. With luck, by the time make-up has finished with the girls I'll have another spare HOUR! Jeez, you think that all models look fab, but no. There's a long arduous process
-with some- to making them look gorgeous. Its called Photoshop. Only kidding! -don't want to be lynched with strawberries by half naked girls drinking MY Champagne!-
Then again, IT'S TRUE!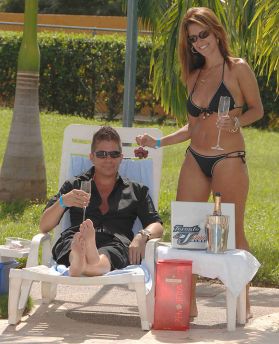 Joe Alvarez and model




Over and out, see ya next month.


JOE ALVAREZ

joealvarez@verycool.co.uk

WORDS AND ALL PICTURES COPYRIGHT JOE ALVAREZ 2007.

Check out my website at: www.myspace.com/redcarpetspecialist