Hello peeps, I hope like me you have been enjoying the recent heat-wave in London. This month, I will give you a run down of the top events I've covered in our sunny Capital. The European Premiere of Pirates Of the Caribbean: Dead Man's Chest, was held at the ODEON in Leicester Square, London. Produced by Jerry Bruckheimer, directed by Gore Verbinski and starring the great JOHNNY DEPP, with KEIRA KNIGHTLEY, ORLANDO BLOOM, BILL NIGHY, JACK DAVENPORT, TOM HOLLANDER, MACKENZIE CROOK, NAOMI HARRIS, KEVIN MCNALLY and someone called STELLAN SKARSGARD, who I'm told has nothing to do with shoe polish. Hey, I had to ask. The premiere was the usual red carpet glam stuff with all the cast in attendance. Some fans had been waiting/sleeping in Leicester Square from Saturday for the Sunday prem. The film itself is very good if not better than the last one. JOHNNY DEPP steals the show once again, with KEIRA KNIGHTLEY putting a good performance but sadly marred by the fact the in every scene despite the action sequences and swash buckling, her hair and make up was NEVER out of place. Not very convincing! Other guests in attendance included: KELLY BROOK, JONATHAN ROSS with his lovely but porky wife JANE GOLDMAN, RAZORLIGHT, MISCHA BARTON, CHARLOTTE CHURCH, NATALIE IMBRUGLIA, DAMIEN LEWIS, PUSSYCAT DOLLS etc.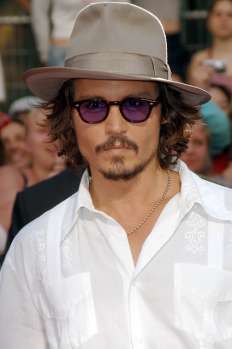 Johnny Depp copyright Joe Alvarez 2006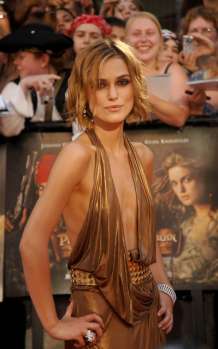 Keira Knightley copyright Joe Alvarez 2006



The American animal -anti-fur- charity PETA held its annual awards at the STELLA McCARTNEY designer store in London. The celeb arrivals was the usual bun fight as there is very little room to work with at this venue. There were over fifty photographers and TV crews covering the event. The usual squabbles and in-fighting occurred as we were all squashed into a small area. The event's highlight was the lovely PAMELA ANDERSON posing in the shop window naked with a banner covering her privates saying: ' Rather Bare Skin Than Wear Skin'. Other guests to the awards were: LISA B, MARTINA NAVRATILOVA, -huh? STELLA McCARTNEY, CHRISSIE HYNDE, - Jurassic Park comes to mind- SIOUXSIE SIOUX and many others.


Pamela Anderson copyright Joe Alvarez 2006



The biggest party of the summer once again was the Serpentine Gallery's Summer Party in Hyde Park. It was easily the glitziest do in London. Celebs and movers and shakers that graced the lilac carpet -this year's theme colour- were: ELLE MACPHERSON with her mum, -Elle was wearing YSL -as the party was also sponsored by them- with a sort of Byzantine style wearing heavy jewelry round her neck and wrists and finished off with jewelled Romanesque sandals- DIANE KRUGGER, JAY KAY, LINDA EVANGELISTA, JAZMIN LE BON, DURAN DURAN, MARGOT STILLEY, Russian model NATALIA VODIANOVA, RUPERT EVERETT, JADE JAGGER, JAMES RUBIN, members of the AGNELLI family -they own FIAT/Ferrari etc- and loads more beautiful people. Sponsored by Laurent Perrier you can guess what kind of night I had.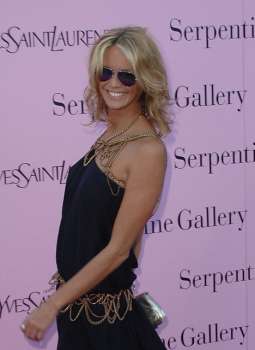 Elle McPherson copyright Joe Alvarez 2006



The gorgeous CHRISTINA AGUILERA was in our Capital to promote her new single "Ain't No Other Man". The pretty mite played an exclusive invite-only gig at KOKO in Camden, North London. No, KOKO is NOT a brothel, it's a sort of night club that keeps re-inventing itself and who knows, it may eventually become one. Miss AGUILERA played a seven song set including favourites like "Beautiful" and "Lady Marmalade". She wore a figure hugging black short dress and looked superb. This woman can actually sing, unlike much hyped new comers like LILY ALLEN who just kinda talks her way through songs, and pretends to be trendy and has launch parties in gipsy camps, with gipsy's present. But hey, good luck to her. If all else ever fails for her at least she'll be a dab hand at paving driveways.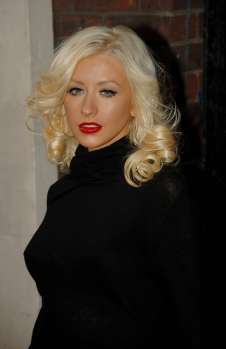 Christina Aguilera



And lastly dear readers, a quick mention of the pneumatic queen of the glamour models and best selling author JORDAN A.K.A Katie Price. She turned up at Selfridges in London by horse drawn carriage, wearing an angel outfit to promote her new novel called...erm Angel. The whole event caused traffic jams though Ms Price had the luxury of a Police escort. As you can see from my picture, she looked the part.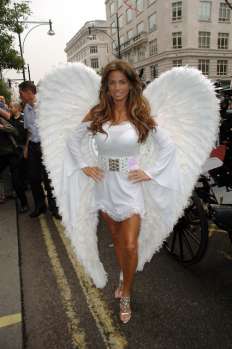 Jordan



Over and out. See ya next month.
JOE ALVAREZ joealvarez@verycool.co.uk
Words and all pictures copyright Joe Alvarez 2006.