We hope you like our WHEN THE LILAC BLOOMS, MY LOVE cover this month, dear readers.
Thank you for all your emails about our exciting new romantic play by JANE HUXLEY at THE LEICESTER SQUARE THEATRE in which I play SIMONA, a reluctant 'cougar'. At the time of writing, our hugely popular director SIMON BEYER's fab new musical at THE NEW WIMBLEDON THEATRE, MY FIFTEEN MINUTES has just finished, our dynamic producer TATIANA VON SAXE has returned from NYC and we have just started rehearsals on LILACS. I am thrilled to be working with the hilarious JUDY CORNWELL who plays the all seeing lodger with a pet parakeet, my stunning leading man STEVE SMITH, POLLY BANWELL who plays the pregnant daughter and AIDAN STEPHENSON who plays the 'rough diamond' hubby. And, oh yes, not forgetting PERICLES THE PARAKEET!
Here 's a candid snapshot of the cast taken by SIMON BEYER at rehearsals.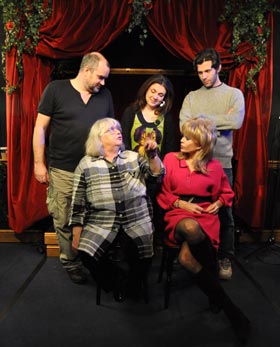 LILACS cast at THE LEICESTER SQUARE THEATRE.



I hope to see many of you backstage after the show. You can book tickets by clicking here.


The swanky JAMES BOND hotel, FLEMINGS = 8-12 Half Moon Street, W.1. / 020 7499 2964/
www.flemings.co.uk
kindly gave our production an amazing launch party in their intimate and beautifully decorated (shocking pink and even more shocking kingfisher – divine!) new cocktail bar. FLEMINGS' charming General Manager SIMON SCARBOROUGH and equally charming P.R.O. MURRAY HARKIN turned up themselves and all the staff were wonderful so the champagne flowed and the nibbles were yummy.
Other thespians attending included SUSANNAH YORK, FENELLA FIELDING, JESS CONRAD, VICKI MICHELLE and DEBBIE ARNOLD. TV types DUNCAN BANNATYNE, ANGIE BEST and LIZ BREWER also joined in the fun, along with HB HEALTH suprema, HEATHER BIRD TCHENGUIZ , RICK PARFITT's ex PATTI PARFITT, best selling 'bonkbuster' author ROBIN ANDERSON and socialite PRINCESS MARINA LOBONOV ROSTOVSKY.
My old pal DUNCAN BANNATYNE was looking stunningly svelte after losing several pounds and inches in all the right places after giving up alcohol. In fact he was looking so film-starry that TATIANA VON SAXE, who also produces films, said she might offer him a leading part in her next film, SUMMER NIGHT, WINTER MOON opposite - allegedly - SIR ROGER MOORE, MONICA BELLUCCI, SOPHIA LOREN and the ubiquitous moi!
Here are some pix from the party which LILACS'Assistant Producer ROSIE HOULTON (an accomplished warbler who also recorded the LILACS theme tune) described in her own column (that gel is multi talented!) as "the best I have ever been to" (pix by LANA HOLLOWAY):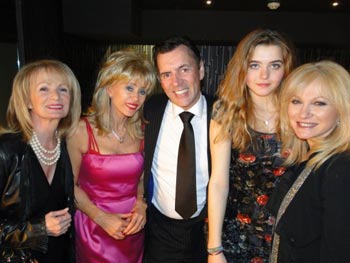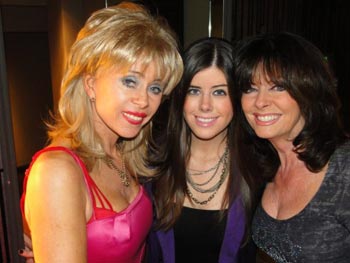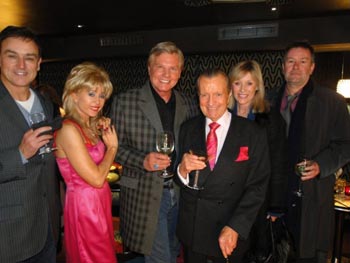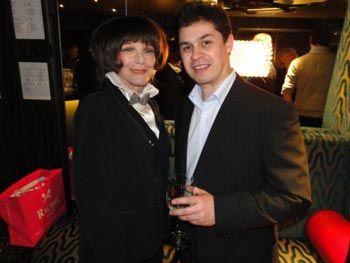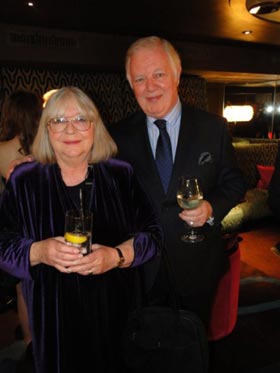 FLEMINGS' party.



You can see more pix from the party in OK! MAGAZINE, issue 719, taken as ever by the wonderful EDWARD LLOYD .

In fact the world famous FLEMINGS is fast becoming the number one party location for exclusive up-market gatherings. LADETTE TO LADY's LIZ BREWER had a delightful soiree in their elegant 'front room' recently and suave author ROBIN ANDERSON held the launch of his eagerly awaited new bonkbuster, LA DI DA DI BLOODY DA , which I reviewed glowingly, in the cocktail bar. Here's ROBIN with the ever lovely IVANA TRUMP, to whom he dedicated LA DI DA DI BLOODY DA and who charmed the world in CELEBRITY BIG BROTHER earlier this year (pic by TONI GRIGGS):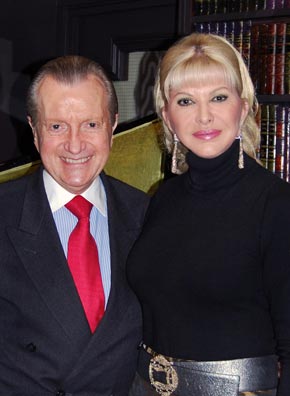 IVANA AND ROBIN.




Another fab bash I attended in my capacity as Charity Auctioneer was a fun cocktail party in aid of BLESMA (www.blesma.org) at STRINGFELLOW'S ANGELS. The party was organised by the splendid SQUADRON LEADER TAL LAMBERT and his excellent team including JULIE CALDER and ADRIAN BEVAN and TONY MCAVOY from THE WHITEHALL PHILANTHROPIC SOCIETY, of which I am a Patron and it was a resounding success raising huge sums of money for this wonderful cause. The iconic PETER STRINGFELLOW and his lovely p.a., PAT JAY made sure that the champagne and canapes were as delicious as ever and BLESMA's CEO, JEROME CHURCH himself turned up. There was a fab crowd of MOD chaps and their pals and colleagues and a good time was had by all.
Here is a photographic record, also by the lovely LANA HOLLOWAY, of moi doing my stuff with world famous author (TORNADO DOWN, etc) JOHN NICHOLL, auctioning some of his excellent books and a print and with the late, great SIR JOHN MILLS' delightful manager, JOHN NOVELLI who kindly modelled ALONZO's helmet which I believe was donated by 'SUAVE STEVE', lead guitarist of TICKLE THE MOOSE.
Another fantastic evening and all for charideee! I must have been seriously inebriated because a charming BLESMA chap called PAUL persuaded me to agree to do a parachute jump in aid of BLESMA and my own charity, FOOD RELIEF INTERNATIONAL............OMG! Watch this space...............and if anyone out there would like to sponsor me for this thrilling adventure, please let me know asap. It will have to be when I am not working or I will never get insured!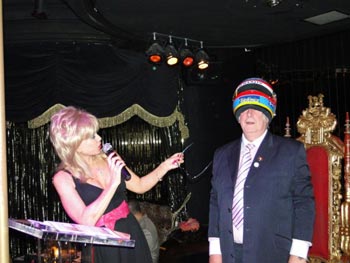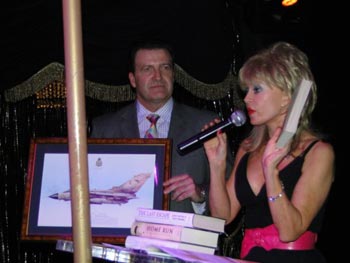 BLESMA benefit.




BTW my gorgeous glowing golden tan in all the above pix is of course by THE TANNING SHOP (020 7938 1932) in Kensington where I regularly have a MYSTIC TAN spray which takes just 1 minute and lasts all week. I first met ROBBIE WILLIAMS at THE TANNING SHOP and was interested to see lots of guys going for gold in there in recent months = a new trend which I thoroughly approve of - nothing worse than pale and pasty English skin on guys as well as gals!


My TREATMENT OF THE YEAR for 2010 (trust me, we are not going to find anything superior to this in the next ¾ of a year!) is the world famous DR MAURICE DRAY's truly amazing TEN MINUTE FACELIFT.
Yes, chaps and chapettes, the iconic French dermatologist DR DRAY, who invented MESOLIFT and pioneered cosmetic medicine is now here in a chic and discreet Kensington clinic at least once a week and is already transforming the faces and bodies of London's glitterati.
THE TEN MINUTE FACELIFT is the non-invasive answer to going under the knife; it uses injections of man made chemicals (BTCPs) to restructure the jowls by encouraging the skin to produce collagen.
Strange but true and it really works!!!
I was invited to meet the great DR DRAY by his charming p.r., AMAL and thought it would be just an interview. However DR DRAY said he would be happy to demo the 'lift' on moi. I was dead nervous as I hadn't taken the usual 50 pain killers I need to have Botox and fillers but I have to say the treatment was not that bad - a bit uncomfortable, as needles always are - but no worse than the above mentioned Botox and fillers.
Firstly DR DRAY's nurse put a really heavy and effective anaesthetic cream all over my face which really worked and is a million times better than the usual EMLA cream (they know a thing or 2, these Parisians!) Then his handsome male nurse BENJAMIN gave me the VITAMIN BOOSTER INJECTIONS – a cocktail of elastin, multi vits and minerals and hyaluronic acid, injected with a big gun = sounds scary but doesn't hurt at all.
Then the star of the show, DR DRAY himself gave me the actual TEN MINUTE FACELIFT which consisted of a few well placed injections around the jaw line and lower face. It wasn't too uncomfortable and the absolutely extraordinary thing was that I noticed an instant difference - my face really did look tighter, tauter, younger and firmer after just 10 minutes. Apparently the marvellous effects of the combined treatments will last for up to a year, as my own collagen will have been stimulated like mad. DR DRAY said it doesn't mean patients will never have to have a real surgical facelift in the future but that you can ward it off with his treatment.
You may bruise slightly for a few days so I suggest taking ARNICA for a week just to be safe – but the mild bruising is nothing you can't hide with judiciously applied make-up.
Understandably prospective patients are beating DR DRAY'S door down for this extraordinary treatment and the Doctor already has a huge celeb following, including first ladies, rock stars and supermodels. You can also have various other treatments in his luxurious and discreet Kensington clinic, including Botox, soft chemical peeling, Mesotherapy, the 'Russian Thread Lift', etc.
Highly recommended.

020 7937 1031 / 11B, Albert Place, W8 5PP.

This photo of DR DRAY, BENJAMIN and the clinic nurses was taken by the excellent DAVID POOLE who took some totally brill shots of me for a MAIL ON SUNDAY article last month.
DR DRAY was also a big star in the MOS when health and beauty journalist VICTORIA LAMBERT tried THE TEN MINUTE FACELIFT and was of course thrilled with the results.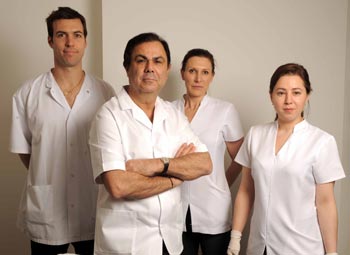 DR DRAY and his medical team.




And now for something completely different...............the recent BIG GREEN BOOB SURVEY Launch at TIGER TIGER in the West End was great fun as well as being ethical and it was good to see ANGEL SINCLAIR's healthy looking 'larger' models on the catwalk.
After the Launch upstairs we all went downstairs (TIGER TIGER is huge!) for THE BIG SWISH. If you've never 'swished' before you don't know what you've been missing! Swishing means swopping your clothes and it's a brill idea, especially in this credit crunch era. At THE BIG SWISH you pay a small entrance fee to charity (in this case a cancer one) and then you can swish as many as 15 garments and 15 accessories – so you go in with your old boring ones and come out with fab new ones. My pal and I had a ball and I found some fabbo frox for my daughter as well as myself. A truly brill and innovative idea. The next London swish will be in May and you can find out all the swish dates and venues, plus more about the BIG GREEN BOOB SURVEY from the excellent EURYDICE P.R. : 01440 709460 / www.eurydicepr.co.uk


Talking of fashion, thank you for all your emails about the gorgeous DOLY LONDON shop at 98 New Bond Street (020 7408 0010) run by the wonderful VERED AARON.
DOLY now stock PNINA TORNAI, a beautiful, young, talented designer whose stunning collection of wedding, evening and cocktail dresses are simply good enough to eat. I met the gorgeous PNINA and saw her fashion show at a recent charity dinner organised by the redoubtable VERED in aid of THE FRIENDS OF ISRAEL CANCER ASSOCIATION and fell in lust. Each dress was more luscious, magnificent and extravagant than the last. See what I am raving about at:
www.pninatornai.com


You will need big lashes a la CHERYL COLE to go with big dresses. Personally I am still hooked on the wonderful JINNY LASHES and toddle off every 6 weeks to get my gorgeous flirtatious fluttery lashes maintained by the excellent MR CHO at JINNY's Mayfair salon (020 7495 85 84 / enquiries@jinnyshop.com)
I couldn't be without them now.
Loads of celebs favour JINNY LASHES including the one and only MISS KATIE PRICE and we will have a pic of her all lashed up (!) next month, JORDAN fans.


To keep your own lashes, as well as your JINNY LASHES, looking their best, try JINNY's LASH CONDITIONER, available from the salon (details above).
And have you tried JINNY RAINBOW 'tattoos'? They are stunning. See the ad. at the bottom of this page.


If you can't get to a lash extension salon and are good at doing your own eye make-up, grab a pair of tweezers and do it yourself – it's really easy after a bit of practice. The best individual lashes I have found are by THE PRO MAKE UP SHOP:
www.thepromakeupshop.com

Their black individual lashes are easy to grasp with the tweezors and to apply and they really look the business when on. The 'medium' length would suit most people. These are also just the job if you do have lash extensions at a salon but are 'in between' and/or just can't get there.

THE PRO MAKEUP SHOP has also come up with a totally brill and healthy idea to banish eye infections – individual mascara wands which you use once, then throw away. If you've ever suffered from itchy eyes, conjunctivitis or any other eye infection after using an old mascara or borrowing someone else's in the ladies', you'll understand the importance of this – simple and obvious really - new invention. The wands come in various different sizes and shapes with self-explanatory names: BIG BERTHA, CURVY CAROLINA, WIDE EYED WENDY, NATURAL NADINE, VOLUPTUOUS VERONICA – well, you get the drift!
This product is particularly useful if you wear contact lenses, have eyelash extensions, wear a lot of eye make-up or work as a model, presenter or actress and have to be made up by make-up artistes.
Brilliant!

And to treat your eyes to a nice rest after going through any of the above, try EYE SLICES = little eye pads impregnated with Aloe Ferox which really do refresh your eyes and reduce puffiness, redness, bags and dark circles after just 5 minutes. Excellent!
www.eyeslices.com


My MAKE-UP RANGE OF THE MONTH for April is the totally fabulous new American LUNA TWILIGHT collection, available from
www.simplebeauty.co.uk
and
www.twilightbeauty.com

and stocked by: SIMPLE BEAUTY, BEAUTY BAY and LOOK FANTASTIC.
The range was of course inspired by the TWILIGHT films and you too can look as moody and ethereal as R. PATZ and his girls with these amazing new products. My guinea pigs and I particularly liked the VENOM – vampire-red lip stain on a brush which gives a perfect outline as well as fill-in without any need for a pencil. Then there is the JUST BITTEN Lip Staining Balm in various colours which lasts for ages, the VOLTURI CROWN metallic mascara and COLOUR PALETTE for sultry, smoky eyes and the VOLTURI IMMORTAL LIQUID BODY SHIMMER which leaves your skin silky smooth and sparkling.
A truly outstanding range which gives an unforgettable look.
Glow in the dark, girls!

Talking of 'venom', which we were, you must try DUWOP's new cinammon flavoured LIP VENOM PLUMPING PASTE, a really clever product which gently exfoliates dry skin on the lips whilst also conditioning and plumping. This thick paste, made with conditioners like castor seed oil and hydrogenated jojoba, is just what our lips need after the long hard winter of cracking dryness. I tried it myself and not only did it get rid of the chapped lip feel, it really did make my lips feel smooth and plumped up. Great stuff!
Stockists: ASOS / BEAUTY BAY / LOOK FANTASTIC www.simplebeauty.co.uk



My BEST SKINCARE PRODUCTS this month, as tested by my faithful triallers and moi, are:

PRIORI's CELLULAR RECOVERY SERUM. If you haven't tried PRIORI products yet, it's high time you did – they are all excellent.
This serum contains the unique ingredient DNA Enzyme Complex and acts on the DNA found within cells, helping to reverse the damage caused by free radicals, meaning quicker and better repair for healthier, younger looking skin. My trialler SUZANNA said "it comes in a convenient pump dispenser, is odourless, easily absorbed and there is no question that my skin looks definitely younger after just a month's use. Most impressive. I can tell I am going to be hooked on this one."

The clever team at SKIN WISDOM have brought out a new at home MICRO-DERMABRASION KIT. It comprises a RESURFACING EXFOLIATOR which actually does the business, plus a post treatment SOOTHING BALM and a Vitamin C revitalising MOISTURISER with SPF 12 to use daily as your skin will be extra sensitive to the sun after dermabrading. My trialler AMANDA said " my skin goes a bit red the first day but soon settles down. It works really well and I am now using the kit safely twice a week, which it says on the directions. It also says you will get a 'radiance boost' and that's what I feel I have. My skin looks much fresher and not grey which it was before."

O.P. THERAPY BODY HYDRATOR is the latest great product from Australia – a hydration treatment for the body which contains the natural soothing, firming and moisturising qualities of herbal plant extracts and oils. SUZANNA said " this cream is really luxurious in a beautiful pot, goes on smoothly, doesn't smell and made my skin feel a million dollars. I love it!"
www.optherapy.com


Some more great dry skin creams I have found are:

GLOVES IN A BOTTLE = a fab new American product that gives excellent protection for the hands in this current windy spring weather and smells great too.
www.glovesinabottle.com

SKIN MD NATURAL SHIELDING LOTION = another excellent new product from the U.S. This one is really useful as it works on the face, hands and body and the 60 mil size is ideal for travelling. Also smells delish.
www.skinMDNatural.com

AYUDARA DRY SKIN BALM = a new English product which is just the job for banishing eczema, psoriasis, blemishes and dry skin. It got rid of a nasty red 'unsightly blemish' I had had on my footsie for ages in double quick time and now I'm ready for my summer sandals!
www.ayudara.co.uk


SPECIAL PRODUCT OFFER:
Thank you for all your enquiries about home teeth whitening kits. The best one I have found is DR GEORGE'S DENTAL WHITE, marketed in this country by the excellent SMILE 4 YOU. This simple to use little kit should be used twice a day for 30 minutes at a time. It features 'full arch whitening' so that all your teeth are whitened, not just the front ones (otherwise it's a bit of a give away when you 'lol'!) 2 of my 'guinea pigs' tried the kits and both girls were very pleased and have been flashing their brilliant white toothy pegs ever since - this product was featured on OPRAH so I knew it would work.
To order a kit with a 10% discount, go to
www.smile4you.co.uk
and enter 'SALLY' into the discount code box at the checkout.
Then get flashing those pearly whites!



And now for my BEST BOOKS for APRIL:

ABOUT FACE: CELEBRITY MAKEUP TECHNIQUES by SCOTT BARNES (APPLE) is quite simply the best makeup book on the market. MR BARNES is one of the world's top celeb make-up artistes with a client list including JENNIFER LOPEZ, QWYNNETH PALTROW, KATE HUDSON, CHRISTINA AGUILERA, CELINE DION, JUDITH LIGHT (from UGLY BETTY) and HILARY DUFF. In this brilliant book SCOTT shows us how to bring out our true beauty, slimming noses, plumping lips, widening eyes with step by step transformations demonstrated on all sorts of different faces. He also imparts all of his best tips: for instance did you know that, if you overdo it with the fake tan, VEET (a hair removal product) will remove the splodgy bits? Or – for redheads, natural or not - that adding yellow to brown brows will make them look more red?
The foreword is by one of SCOTT's 'regulars', the gorgeous JENNIFER LOPEZ and here she is, ladies and gents, made up to perfection by SCOTT: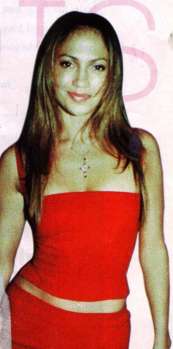 JENNIFER LOPEZ.



THE BEST RECIPES FOR BABIES AND TODDLERS by RENEE ELLIOTT (DUNCAN BAIRD PUBLISHERS) is a great idea. I don't think it's been done before and it will certainly be a boon for busy, stressed mums and nannies everywhere. RENEE ELLIOTT is the founder of the wonderful PLANET ORGANIC and knows a thing or 2 about nutrition. There are recipes for babies and toddlers of all ages, from 6 months to 5 years-plus. Some of the recipes are so yummy that I fancied them myself – anyone for tuna pie, baked frittata or sweetcorn and pea pancakes?!

Another self-help book which should prove really useful is MR GOOD ENOUGH by LORI GOTTLIEB (COLLINS), another great idea which is right on the button. There are lots of personal stories in this book which singletons can relate to and it's easy to read, chock full of humour and absolutely does not patronise its readers. One of MS GOTTLIEB's most important lessons is that you've got to have compassion when looking for your soul mate. I mean are any of us laydeez perfect? So why expect our partners to be?

THE PET PSYCHIC by JOANNE HULL (HEADLINE) is a fascinating book all about how to understand and commune with our fluffy, furry and feathered friends everywhere. JOANNE has already had great success in the UK doing animal workshops, helping pet owners with troubled pets and reaching pets 'upstairs' for bereaved owners and I am sure this book will also go down well in the U.S. where pet cemeteries are often grander than human ones, as JIM CARREY can tell you! There are some delightful pet stories in this book which will make you laugh and cry and I will certainly be getting on to JOANNE myself to see if she can reach our JASMINE, BENJY, COCOA and PEANUT 'upstairs' and teach me how to 'talk' to PERICLES THE PARAKEET onstage in WHEN THE LILAC BLOOMS, MY LOVE!

ALMOST 5'4: CONFESSIONS OF AN UNCONVENTIONAL MODEL by ISOBELLA JADE (HARPER COLLINS) is the hilarious true story of a rather height challenged and not so super model who tries to make it in such fashion and advertising meccas as NYC and MIAMI. The ambitious and dynamic ISABELLA (real name HEATHER!) has to strip off her tops and bottoms on a regular basis and deal with all manner of grief from sleazy snappers to 5 floor walk-ups. But she never gives up on her dream, gets a few jobettes and eventually writes this book on free computers in the APPLE STORE – adorable - I do love a happy ending!

The great PETER JAMES, arguably Britain's best crime thriller writer, has done it again! His latest book is a novella called THE PERFECT MURDER (MACMILLAN) which I devoured with great enjoyment in an evening. It's about a couple who have been married for yonks and each really, really want to get rid of the other.....................but who will succeed first? Parts of it are hilarious as the ill matched pair, 'Victor and Joan', dream up wilder and wilder schemes to do away with each other until eventually it's time for 'DC Badger' to arrive on the scene. The rest of it will make your hair stand on end - great stuff!
I am delighted to report that PETER has also just completed another of his amazing 'Detective Roy Grace' police thrillers, DEAD LIKE YOU, which will be out soon.............watch this space. Plus he has decided to write his first play............watch all the spaces! He is an absolutely delightful chap and one of my most long time pals and here is an up to date pic of him, PJ fans: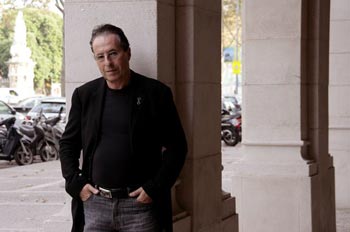 PETER JAMES. C.r.: private collection.





Finally do read VICTORIA BULLIS's CELEBRITY PSYCHIC SCOOP column now that you have finished mine, dear readers. The dynamic VB's page is always full of interesting stuff and I am pleased to see that someone I know quite well won a prize in her latest competition. Do enter these competitions, guys and gels – you have to be innit to winnit!


Thank you for reading my page.
Please write to me at:
Sally@hotgossip.co.uk

And check out my personal website at:
www.sallyfarmiloe.com