Well hello again my lovelies.

I'd like to start my column this month with tributes to my friend Carol Barnes and to Sir John Harvey-Jones who I was privileged to meet once, both recently passed away.

I knew the renowned ITN newsreader, Carol Barnes for a number of years. We worked together on a few projects including Ladies Day at Lingfield Park Racecourse where we were both judges of the best-dressed lady competition. The legendary Sir John Harvey-Jones will be fondly remembered for his memorable BBC TV series 'Troubleshooter' in which he advised struggling businesses. I was very fortunate to spend some time with Sir John at a business awards presentation that he and I were invited to.

Both Carol and Sir John were warm, down-to-earth and sincere people and I feel honoured to have known them, they will be greatly missed by all their friends and family.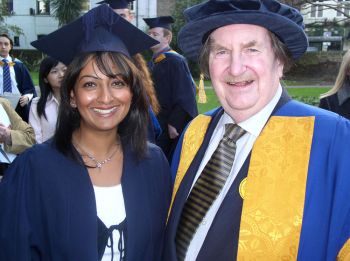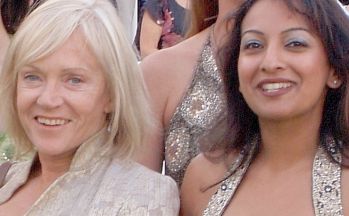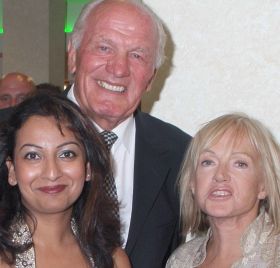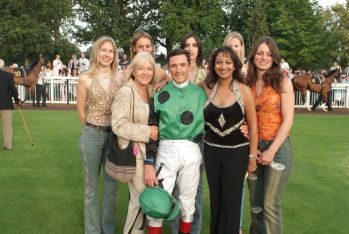 Moving on. You may recall last month's hot tips on 'How to work a room successfully! – The art of business flirting'. Well, I wasn't sure how this would be received but I needn't have worried, as the feedback has been inspirational! One lady in particular, took my advice literally, and was called the next day by a serious business interest that went on to commission her for 10 days work! The power of the media works its magic again.

Now, down to this month's tip top tips!

HOT TIPS ON SUCCESSFUL PR FOR A SMALL BUSINESS –getting down to the nitty-gritty of PR

According to the Chartered Institute of Public Relations, in a nutshell, 'Public Relations is about reputation - the result of what you do, what you say and what others say about you.'

Be choosy and persistent! Target specific journalists
If planned and targeted well, you can reach your market in a professional and informed manner. Thoroughly research the type of media that's relevant to you, learn about them first, what do these journalists want and where are they? Too much PR is sent out en-mass these days, it irritates the journalists no end and frustrates the sender. So, do the opposite. Only target a handful of well-researched journalists, it's your news so be selective and don't give up.

Jazz it up, be interesting! You want to get noticed don't you?
Your customers are waiting to hear about you! PR is a great way of communicating your message. Writing an attention-grabbing press release is a skill, it's not a method of advertising or selling your product or service, it is a subtle yet clever way of promoting yourself. I've always loved 'cheesy' headlines and puns, so play around with words and have fun. You need to get the journalists' attention, so mesmerize with brilliant copy.

Be a creative genius. Let your imagination run wild!
If you are opening a new restaurant, for example, a press release to announce the launch will be well received by lifestyle, food and drink and consumer magazines. However, take this a step further and invite food journalists along for a free meal (make sure it's a good one!), this will certainly encourage journalists to write a review, which will then be read by potential new customers. Win-win situation. Think creatively, how can I stand out above others?

Get friendly with journalists - building relationships with the media is a good thing
Being successful in business is all about building trust and relationships with all those around you. The media is no exception and feeding journalists with newsworthy and well-written stories on a regular basis, whilst building strong relationships with industry and business magazines, will be a worthwhile investment. Coffees and lunches go a long way!

Start an online diary - get blogging, you know you want to!
Blogging has taken off big time and it's now your turn to get in on the act. It's a great way for you to position yourself in the eyes of your customers, your industry and the press. It can demonstrate that you are a leading authority and allows you to engage with key people. In addition, businesses who actively use blogs as part of their marketing have discovered more visits to their website. In fact, a high percentage of blog visitors, will actually buy from that business.

Please do get in touch with your feedback, I'd love to hear from you.

Next month – hot tips on branding and creative design

Aneela Rose is an award winning business entrepreneur. Aneela Rose PR was set up four years ago and is growing year on year providing professional PR, Marketing and Creative services to SME's across the UK. Aneela's other business venture is an online jewellery boutique where her inspiration for selling sparkly jewellery was born out of a love of fashion and observing the huge growth of online shopping. Aneela sits on the Board of Directors at Sussex Enterprise, is a Member of the Institute Of Directors and the Chartered Institute of Public Relations. She was recently invited to become a Women's Enterprise Ambassador for SEEDA (South East of England Development Agency). She has been awarded the Success in Business Award by Anglia University, the Dynamic Asian Woman award and has been filmed by the DTI and Aurora. Aneela writes for consumer and business magazines and has links with the "celebrity" community, she has provided interview scoops with Nick Leeson and Nicholas Van Hoogstraten among others.

Tel: 01444 241341
Email: aneela@aneelarosepr.co.uk
www.aneelarosepr.co.uk and www.missyrose.co.uk