During our lives more changes have occurred, more progress has been made that any previous millennium in the development of humankind. It is almost impossible to select the most important idea in recent years. What would you choose? The jet engine, atomic energy, new metals, synthetic fabrics, rockets, satellites, television, plastics, antibiotics, computers, self image psychology, the Internet, mass communications, abstract art, automation, fast food, DNA, digital technology, the list goes on and on.

No one can say for sure, what changes will come in the next five or 10 years, but they will come, and they will be amazing. These changes will start with someone having an idea, on how they can make things better.


One Idea Can Make You Rich.

How did a £7.50 shaver find its way to Time Magazine's Ten Best Designs for 2000? Purity of design. Todd Greene, inventor of the HeadBlade, started with a simple idea. He wanted to create an instrument that would make it easier to shave his head.

"As a head shaver myself, I realized how difficult and time consuming it can be to shave your own head using a traditional razor - without getting nicks and cuts," said Greene. "The blades were good, but the handle seemed unfit for the job. I wanted to find a way for my hand to become the handle." Enter the HeadBlade.

They say that good things come in small packages. In the case of the HeadBlade, they are right. The device measures less than two-and-a-half inches long, and has a three-finger control pod with a hook that wraps around the middle finger. The unique design allows users to simply sweep their scalp with a gliding motion, like running a hand through their hair.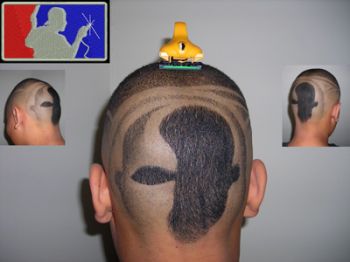 But how could Greene have been so confident that his product would be a success? It's simple: it makes shaving your head a whole lot easier, and it was introduced on the wings of a major trend in popular culture.

Shaved heads are in. Just look at Bruce Willis, Andre Agassi, Michael Jordan and John Salley, David Beckham. From the boardroom to the basketball court and field, guys all over the world are shaving their heads.

Head shavers embrace a popular style. Head shaving is a more attractive and less expensive alternative to traditional treatments for hair-loss. Transplants can run up to £4,000; the Hair Club for Men costs an average of £1200 per year; a year's supply of Propecia is in the ballpark of £300.The HeadBlade, on the other hand, costs about £7.50 and users look cool after using it.

Head Blade sales were in excess of £3 million last year. Not a bad idea for someone who simply wanted a safer and more comfortable way to shave his head. http://www.headblade.com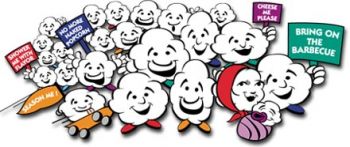 Brian Taylor loved popcorn and while in college at the University of Michigan in the US ate it almost every night. Looking to spice up his life he created his own personal spice blends to toss into it. Friends and fellow students loved it. People came knocking on the door asking for the special seasonings.Brians idea gave birth to Kernel Seasons offerered in 500 Cinemas in the US and 1600 food stores giving Brian millions in sales every year simply because of his personal need to spice up his popcorn. http://www.kernelseasons.com



The key to success in anything is find a need and fill it. Start today asking yourself 2 questions. What is happening now? How can I make it better?


For Great Property Investment Ideas

Check out the Property Abroad column in this issue of Hot Gossip


Ideas To Help Others




Equitrade's the latest economic model for helping to end poverty through sustainable commercial international trade. Fairtrade aims to help the globe's marginalised food growers, working through cooperatives guaranteeing environmental and social standards. But Equitrade tries to ensure that, not only does a product's raw materials originate from a poor community, it also tries to ensure it is manufactured, packaged and even marketed from there too.

Malagasy, the first Equitrade firm in the world, says it "will not sell cash crops from Madagascar at pence per kilogram, so that other companies can sell them at pounds per kilogram in international markets". Malagasy's (meaning from Madagascar) chocolate is classed as "equitably traded" and this means it shares the income it receives from selling its finished product abroad equally with its various suppliers at home in Madagascar.

Neil Kelsall, a director at Malagasy says: "Probably only about 5p of the £1.70 cost of an average fairly traded chocolate bar goes back to the country. The difference with Malagasy equitrade is that 40 per cent of the income from a bar of Malagasy chocolate stays in Madagascar, and the country further benefits because 11 per cent tax is paid to the government."

This commendable approach to fair trade also enables the people of Madagascar to preserve the unique eco-systems, habitat and wildlife of the island. Hopefully other companies will sign up and get involved and help take on the buying power of the big supermarket chains. www.equitrade.org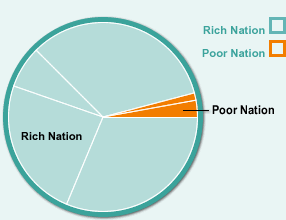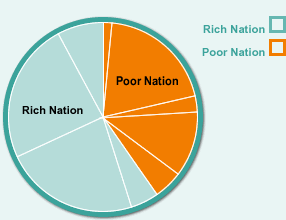 Here's a Great Idea to Help You Connect with Others!

I have developed a personality profiling system that is fast, fun, simple, and inexpensive that leads to a greater understanding of yourself and others , increases self confidence and "the likeability factor."

Having worked with thousands of people in companies throughout the UK we will begin are offering a special introductory sessions open to the public in London beginning in May at the Jury's hotel in South Kensington.

Every day people give you the keys to what makes them tick through their facial expressions, body movements, voice tones and words that they use.

After just one session each participant will learn how to create instant rapport and develop skills that will change his/her for the better.

For more information check out http://potential–unlimited.com

Become The Person You Are Capable of Being. Erase and replace those habits that continually hold you back from being successful through my Positive Self Programming CD's ? http://potential-unlimited.com/mypotential.html


James Knight is founder and director of international property sales, marketing and property development company Knight International.

Publisher of Hot Gossip Magazine and Virtual Tower of London.

James is a member of the Professional Speakers Association. For more information about programs available for your group or organization please go to http://james-knight.co.uk