FESTIVAL OVERKILL?

Pick a Fest, Any Fest...

In a brand new regular column, PHIL STRONGMAN, acclaimed author and contributor to MOJO and HI-FI CHOICE, brings us his own unique take on the weird, wacky world of modern music.

Once there was the Sixties and, in the USA, multiple peace'n'love festivals such as WOODSTOCK, MONTEREY, NEWPORT and many others. It was all taken on faith and, ALATAMONT aside, it all worked.

After the one-off that was the ISLE OF WIGHT, the UK only had GLASTONBURY. And then READING. And that was just about it as regards British music festivals. But just as the ticket prices have soared ever higher over the years, so have the number of fests. There's now LATITUDE in 2008 (17-20 July, Henham Park, Southwold) with FRANZ FERDINAND, SIGUR ROS and the BONZOS-inspired DEATH CAB FOR CUTIE as well as comedians BILL BAILEY and PHILL JUPITUS. If anyone has any trouble sleeping they've even laid on writers IAIN BANKS and HANIF KUREISHI to ease you into unconsciousness – sorry, to ease you through the night.

BJORK meanwhile, fresh from sparking Tibet's anti-Beijing riots, is to make her only fest appearance by going WILD IN THE COUNTRY (5 July Knebworth Park, Stevenage). Iceland's eccentric Ice Queen will be supported by FOALS, PENDULUM, KILLA KELA and PLUMP DJs. GLASTONBURY is still one of the earliest (27-29 June), of course, and this year has headliners THE VERVE and JAY-Z, the latter doing that exciting new rap thing which I'm sure none of us are heartily sick to death of yet... Also along for the Glasto ride are THE FRATELLIS, GOLDFRAPP, THE EDITORS, reggae king JIMMY CLIFF and THE ENEMY. The latter are also turning up at the BEACH BREAK LIVE (9-12 June, Polzeath, Cornwall) "a boutique festival for students". An event its youthful organizers have been trailing on TV's DRAGON'S DEN etc... It's for students only, maan – and for those who can fake a Student Pass – and so a ticket costs 'only' £79 which entitles you to also see THE CRIBS, JOE LEAN & THE JING JANG JONG, SCRATCH PERVERTS, PLUMP DJs etc...

What about if you, or your kids, are too young to even be a uni student? Fear not, because now there's the UNDERAGE FESTIVAL (8 August, Victoria Park, London) for under-19s. If you're over 18, and prefer Bob Marley and/or star-gazing then the ONE LOVE FESTIVAL (15-17 Aug, Herstmonceux Castle, East Sussex) is just for you. Bob won't be there, of course, but there will be various reggae and blues stars as well as a full-
moon solar eclipse and Perseid meteor showers since the Castle is, allegedly, a great star-gazing spot. If you want to be a bit more commercial there's always the ever-popular V FESTIVAL (16-17 Aug, Hylands Park Chelmsford & Weston Park, Staffs) with a line-up that includes AMY WINEHOUSE, THE CHEMICAL BROTHERS, IAN BROWN, THE KAISER CHIEFS, TRAVIS, ALANIS MORRISETTE, THE PRODIGY, SUGABABES and THE POGUES. The ISLE OF WIGHT (13-15 June) has similar big-hitters such as the legendary SEX PISTOLS, THE POLICE and the obligatory KAISER CHIEFS. Other fest include the EVOLTUION (23-16 May, Newcastle), the BIG CHILL (1-2 Aug, Eastnor Park), GROOVE ARMADA'S LOVEBOX WEEKENDER (19-20 July, Victoria Park), CREAMFIELDS (23-24 Aug, Daresbury, Chesire) and too many others to list...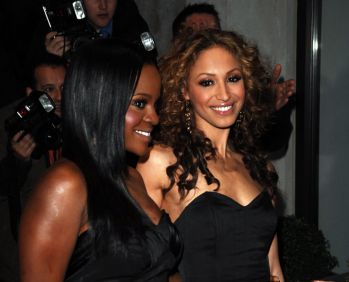 SUGABABES cr. Joe Alvarez



But let's end with news that may well be beyond parody; the original Mean Fiddler VINCE POWER – the man some see as responsible for 'corporatizing' the UK's music venues – is launching an 'un-corporate' festival, A DAY AT THE HOP FARM. This back-to-the-roots happening – Power's first Brit bash since selling off his Mean Fiddler shares – will be 'unbranded, without registration or VIP areas' and will have NEIL YOUNG headlining. After Power's recent success with Spain's BENICASSIM fest, 'Glasto Del Sol', it might well work but he'll surely have to name some other acts before the July 6th date brings parking mayhem to the leafy lanes of Tonbridge?

The READING FESTIVAL – twinned with LEEDS (22-24 Aug) – have taken his notion to its illogical conclusion and officially named no one at all so far. Presumably Festival Republic (the organizers once known as Mean Fiddler), are thus asking fans to fork out a mere £145 purely on trust. What a great return to the ideals of peace, love and faith...

Copyright Phil Strongman © 2008