Hi peeps, once again a busy month with showbiz shenanigans. KATIE PRICE A.K.A. Jordan launched a new range -for George at ASDA- of lingerie in Fulham, London. The busty acclaimed author and glamour model has designed -or has co-designed, most likely- a sexy lingerie range for 'real' women. Her label 'Katie Price' caters for all sizes and from what I saw at the launch its no joke. The models varied from thin to blue whale size. So much so that rumour has it that there has been a new size created for the horizontally challenged. Its size: XXXBW. The BW I hear is for 'Brave Woman' or 'Blue Whale'. As of course you have to be a very brave woman to get to the size of the gargantuan mammal. Some of the models at the launch had achieved this great success -only to them- as you can see -sorry if you're eating!- in my pics. Jordan looked fabulous as ever, and her new range I'm sure will be a HUGE success. The girl has never put a foot -boob?- wrong.


KATIE PRICE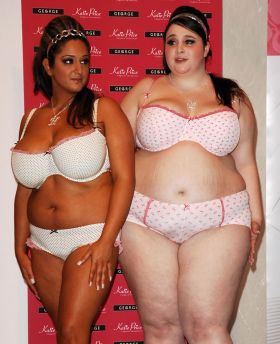 At this year's Children's Champions Awards in London we had a good smattering of celebs on the red carpet and GORDON BROWN. Yes folks, despite Scotland having its own Parliament, the SCOTTISH Prime Minister NO ONE ELECTED -for the English Parliament- was in attendance at the awards with wife Sarah to honour those who have made an outstanding contribution to young people in the UK. Other guests included: FABIO CAPELLO, EMMA BUNTON, CAPRICE BOURRET, NANCY DELL'OLIO, AMANDA HOLDEN, ROXANNE PALLET, LUCY JO HUDSON, NIKKI SANDERSON, BARBARA WINDSOR, ADELE SILVA, CHANELLE HAYES and MICHELLE COLLINS.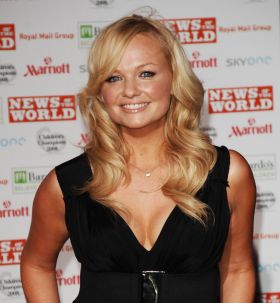 EMMA BUNTON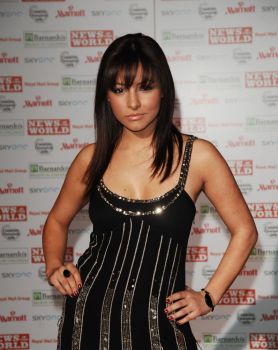 ROXANNE PALLET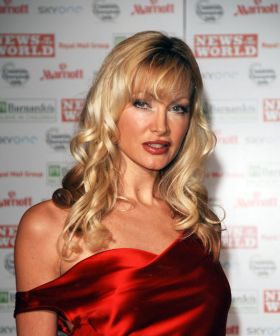 CAPRICE BOURRET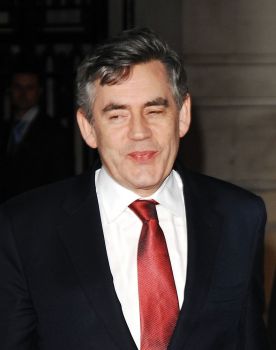 GORDON BROWN



The Laurence Olivier Awards is the Theatre 'Oscars' for he UK. Held this year at the Grosvenor House Hotel in London, once again attracted a variety of 'luvvies' from theatre-land as well as failed TV or film actors. The red carpet was graced with the presence of KEVIN SPACEY minus his dog and mobile phone, -probably lost them over the road in Hyde Park again- Kevin's 'pedigree chum' JEFF GOLDBLUM -who in all seriousness looked completely off his head, over smiling and almost falling over various times before ambling inside the venue-, TAMZIN OUTHWAITE, SHERIDAN SMITH, Sir IAN MCKELLEN, BARBARA WINDSOR -who seemed in great pain whilst alighting her limo-, DARIUS, KELLY OSBOURNE, Sir DAVID FROST, DANNY DYER, ANDREW LLOYD WEBBER et al. The lucky winners at the awards were: CHIWETEL EJIOFOR -no me neither!- for 'Best Actor' in Othello at the Donmar Warehouse, KRISTIN SCOTT THOMAS 'Best Actress' for her role in the Royal Court's production of Chekhov's The Seagull at the Jerwood Theatre Downstairs and best musical went to Hairspray. Not bad for co-star of the show LEANNE JONES who was a shopgirl -at a bakery it seems- until recently. Slimfast diet comes to mind.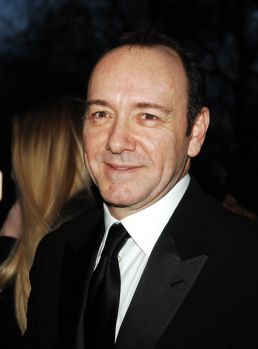 KEVIN SPACEY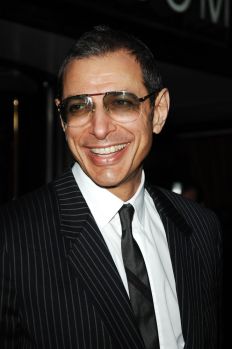 JEFF GOLDBLUM



More awards! aaaaargh! The Capital Radio awards this year went with a -silent- bang. In previous years at these London awards we've had the likes of MARIAH CAREY attend the show and these year the best they could manage was Girls Aloud. What can I say? Capital winners were: MIKA for London's Favourite UK Male Artist, LEONA LEWIS for London's Favourite UK Female Artist, TAKE THAT London Favourite UK Group, and RIHANNA for London's Favourite International Artist. The other awards are far too numerous and dull.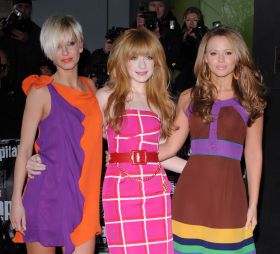 GIRLS ALOUD



Just to show how much I love you dear readers I've brought you this column from the sunny beaches of the Caribbean. See? It's not ALL sunbathing, Champagne and gorgeous models you know. I do have a lighter side.

Over and out, see ya next month.

JOE ALVAREZ

joealvarez@verycool.co.uk

Website: www.myspace.com/redcarpetspecialist

WORDS AND ALL PICTURES COPYRIGHT JOE ALVAREZ 2008